Motorcycle Awareness Week was launched in New South Wales yesterday (October 21, 2015) with this fun website which features a combination of video riding simulator tests to check your riding skills.
You can choose the type of bike (naked, sports or cruiser) and whether you are leisure riding or everyday commuting.
You can use the simulator on mobile, tablet or your home computer where you use the mouse to look down at your speed and side to side to check for hazards, the up direction arrow to accelerate, down to brake and side arrows to steer.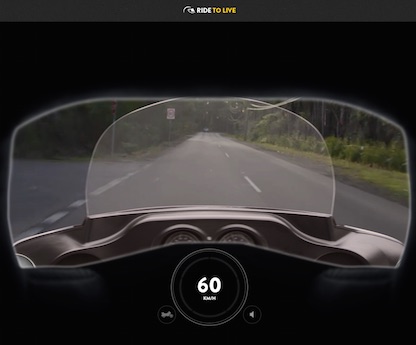 Ok, it's not exactly Gran Turismo, but it gives you an idea of what to look out for.
Needless to say I failed on several occasions!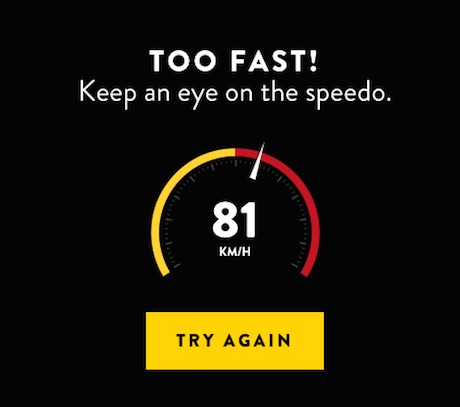 In January, Motorbike Writer reported that, in 2014, 187 riders and five pillions were killed in road accidents around Australia (59 in NSW).
Most of these crashes occurred around town (in speed zones of 70km/h or less), over weekends and in spring and summer months.
The Motorcycle Council of NSW believes there are ways to bring this crash rate down, such as raising drivers' awareness of motorcycles and knowing what we can do to reduce risks when we go out on the road.
"Overall, there's no argument that a bit more courtesy and good judgment on the road would help everyone," they say.
The awareness week and website have been sponsored by the NSW Centre for Road Safety.
Now, go to the website and see how your skills and judgement stack up on the Ride to Live virtual hazard test.
The site also gives some advice on popular riding roads such as Bylong Valley Way, Kangaroo Valley or Waterfall Way and helps you plan your trip and alert you to what to look out for such as gravel and wildlife.