Harley-Davidson is running another great competition where you test ride one of their Touring models and go in the draw to win a trip to ride the famous Route 66 in the US.
It is part of the corporation's global marketing push this year spending 65% more on advertising and marketing and 35% more on new product development than last year. That's about US$70 million all up this year for more models, advertising and giveaway competitions.
The Route 66 competition follows two very successful test-ride competitions last year. In one competition, test-riders went into the draw to win a Dark Custom Harley customised to their tastes and, in the other, 20 lucky riders who tested a Touring model won a trip to the Daytona Beach Bike Week.
Harley-Davidson Australia promotions manager David Turney says the 2015 test-ride competitions resulted in more than 1000 demo rides. He won't say how many bikes were sold as a result, but Harley did finish the year as the number one road bike company in Australia.
"I believe they're popular because they're amazing, bucket-list prizes that appeal universally to motorcycle riders of all brands," Dave says.
"They're important to us because we feel that test riding a Harley is important in creating a bond with the motorcycle.
"That's especially true of H-D Touring models and how amazing they are to ride in terms of stability, handling, technology and performance in general."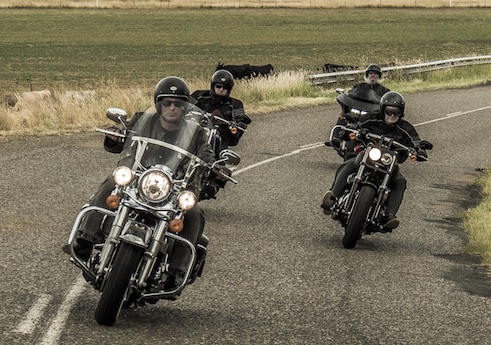 The Route 66 competition will yield one lucky winner from Australia and New Zealand who will get an all-expenses-paid 15-day trip to the US riding their choice of Harley.
Route 66 was established in 1926 as an all-weather road from Chicago to LA for people escaping the drought.
This guided tour will retrace that famed 4500km route from Chicago via the Rockies, Grand Canyon and Las Vegas to the end of the famous road at Santa Monica Pier, LA. There will also be a stop-off in Milwaukee at the Harley Museum and the winner will get $1000 to spend on the trip.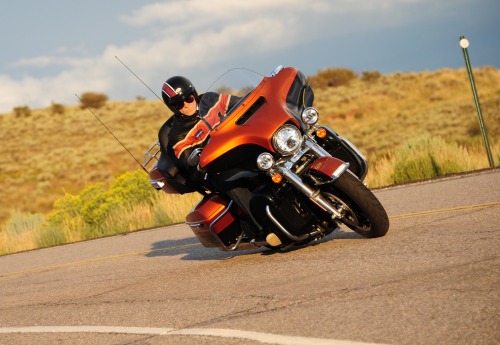 Each time a rider tests a Touring model, they get one entry in the competition and, if they buy a Touring model, they get five entries. The competition ends on July 31, is announced about August 12 and the guided tour with winners from around the world is in May 2017 when the riding weather in the States is best!
Harley-Davidson Australia boss Nigel Keough, who owns a 2012 Street Glide CVO, is a big believer in the Touring range.
"I believe Australia suits the Touring models," he says. "We have lots of potential for growth in the Touring area.
"Once you get people on them to test ride, they are converted."
In the States, the Touring line-up is the top-selling range, but in Australia, the top sellers are Softail, Street and V-Rod. Touring is last.
Obviously selling more of the premium range would be a money-spinner for Harley with its higher profits and the fact that 50% of their parts catalogue is for Touring models.