Brisbane rider Terri Barclay is riding more than 5500km around Queensland with the Black Dog Ride in memory of her teenage godson, Cameron, who committed suicide.
"Cameron was just 16 years old," says Terri at her lunch stop in Blackall today. "His loss was a terrible blow."
Terri is no stranger to long motorcycle trips, having ridden 5700km in 10 days in 2014 when dealing with the loss of Cameron to depression.
"I now want to use that experience to help raise funds to help others like Cameron manage this dreadful illness," she says.
This time she is travelling with a photograph of Cameron on her bike along with a black dog supplied by the Lions Club of Macleay Island who are supporting Terri on her mission.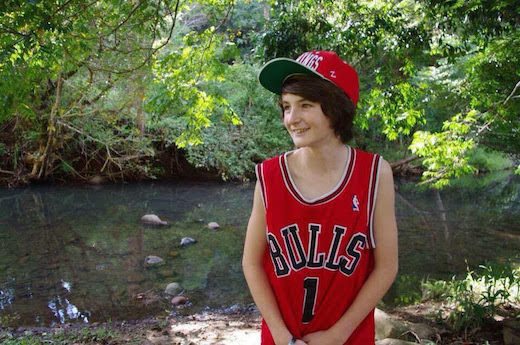 The Queensland ride of about 40 people, 37 bikes, five women riders and two women pillions is one of several in each state this year as part of the eighth annual Black Dog Ride to raise funds and awareness for suicide prevention, mental health and depression.
Check out when and where the other rides are being held.
The Queensland contingent set off on Monday (August 15, 2016) for a 5545km ride from Brisbane to Roma, Longreach, Winton, Cloncurry, Mt Isa, Kurumbam Georgetown, Cooktown, Cairns, Townsville, Mackay and Bundaberg.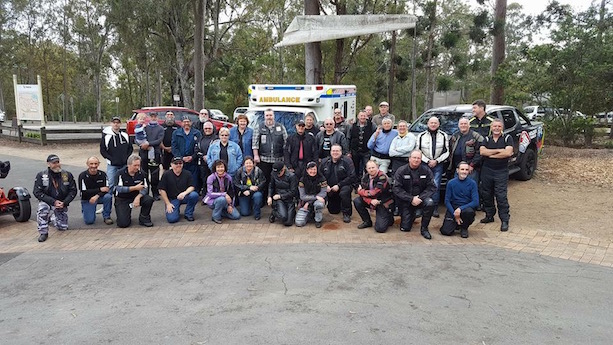 "I have been riding for two and a half years now", says Terri who rides a Triumph Speedmaster.
"This project is a perfect fit for me, using my love of motorcycles to raise awareness of an illness that touches so many.
"Just starting the conversation is important; making it possible for people to talk about their problems without feeling they are being picked on and weak for showing emotion, particularly boys and particularly in rural communities."
She says they had dinner with the Roma Lions Club last night and spoke to the mayor who said farmers were doing it tough.
Every year in Australia, one million adults and 100,000 young people live with depression and half don't seek treatment. Nearly 3000 will take their own lives every year.
Terri says that we can all do something positive to help. "Do not be afraid to ask how someone is doing and really listen if they say that they are not alright".
She says the trip is going well with "no dramas, a clear road and only one breakdown so far".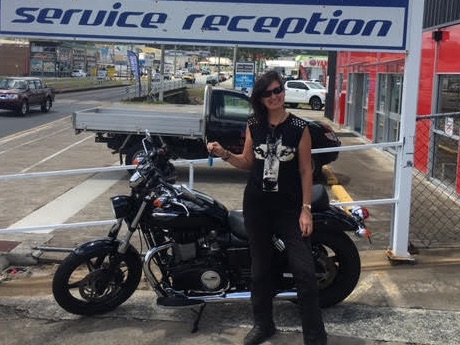 Fundraising from Black Dog Ride's QLD 2016 will fund Lifeline's Online Crisis Support chat service, and Mental Health First Aid's teen MHFA program in Australian Secondary Schools.
You can support Black Dog Ride's suicide prevention campaign by donating here.
Last year's ride to the Red Centre attracted about 350 riders and about 50 pillions who raised more than $300,00 to bring the seven-year total to more than $2 million.
If you are battling with depression, please contact Lifeline on 13 11 14.