The Tarform Luna electric motorcycle is claimed to be more environmentally sound as it uses non-toxic, biomaterials such as flax for body panels and pineapple material in the seat.
It was unveiled last December with the special Founder Edition costing from $US42,000 (about $A61,200).
Now the standard Racer and Scrambler models are available for pre-orders starting from $US24,000 (about $A35,000).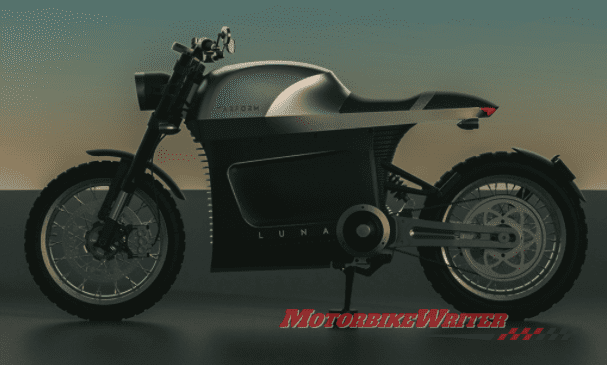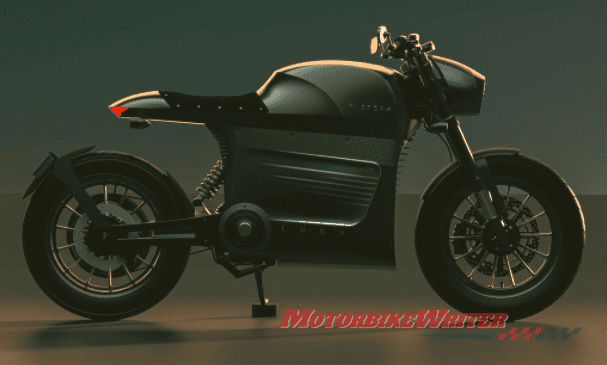 Luna production starts in late 2020 for delivery in 2021.
Taras Kravtchouk, the New York founder of the Tarform Luna electric motorcycle says their bikes use "honest materials that do no harm to our environment".
Some critics say electric vehicles are not environmentally sound because of the emissions involved in extracting the precious metals for the batteries and the toxicity of recycling material at the end of the battery's life.
Evolution in extraction, manufacturing and recycling processes is reducing those impacts with less use of materials such as cobalt and increasing use of repurposed lithium-ion batteries.
However, the jury is still out on the real impact of EVs.
Reports about the whole-of-life impact of electric vehicles compared with internal-combustion-engine vehicles vary substantially.
Pineapple express
Taras hopes to improve the whole-of-life environmental impact by using biomaterials in the construction of his bike, such as pineapple in the seating.
He also claims materials have been "ethically" sourced.
Other components are not permanently glued or bonded, making upgrades and repairs easy.
Taras says his goal is to use fully recyclable materials and no petroleum-based products. Of course that will mean something other than conventional tyres.
"At Tarform we treasure the freedom to ride in nature and feel responsibility to build vehicles that do no harm to our environment," he says.
The Tarform is powered by a 41kW air-cooled electric motor that drives the rear wheel via a roller chain and has almost 200km of city range. 
The Luna uses a 10-kW lithium-ion battery pack, reaches 100km/h in 3.8 seconds and has a top speed of 150km/h.
It uses Ohlins suspension and IRS brakes.
The 3.3-kW onboard charger can charge the battery up to 80% in 50 minutes.
Tech features include blind spot detection system that vibrates the seat to warn the rider, a 180-degree rearview camera and an app to track data about the bike.