It's almost news too good to be true, but it seems Suzuki Motorcycles has filed for a patent for a new Hayabusa engine with 1440cc of tarmac-tearing oomph!
The former world's fastest motorcycle is now in wind-down mode as it no longer meets the tough new Euro5 emissions regulations coming next year.
While some will still be made for the Australian and US market, the future of the bike depends on developing a new, cleaner engine.
There has been speculation for some time that Suzi would make a bigger donk.
1440cc donk
According to Bennetts of the UK, it will have a 1440cc engine which is 100cc more than the 148kW outgoing model.
They also say it will have a slimmer design, double exhausts like the current model and an evaporative emissions control system.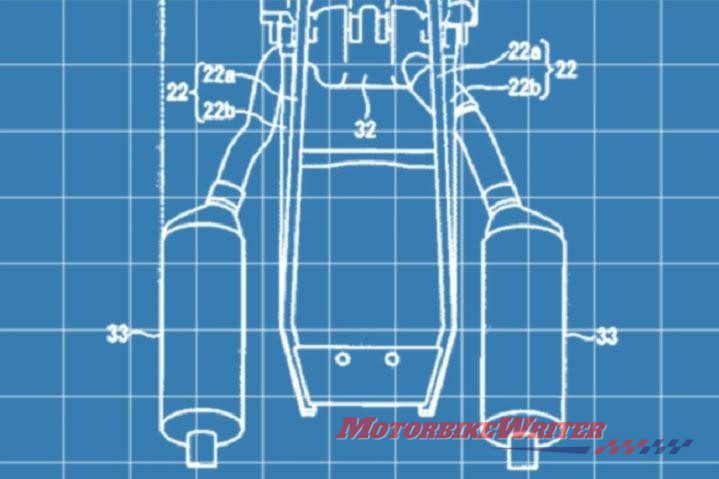 Third patent
It is no longer just rumour that the Hayabusa will be retained as this is the third patent for an upgrade.
The ageing Hayabusa has only had two major upgrades in its 17-year history.
While many are expecting turbo or supercharger technology, the first two patents were for a semi-automatic transmission.
The first patent in February 2018 detailed how actuators would be used to control clutch engagement and the shifting of gears.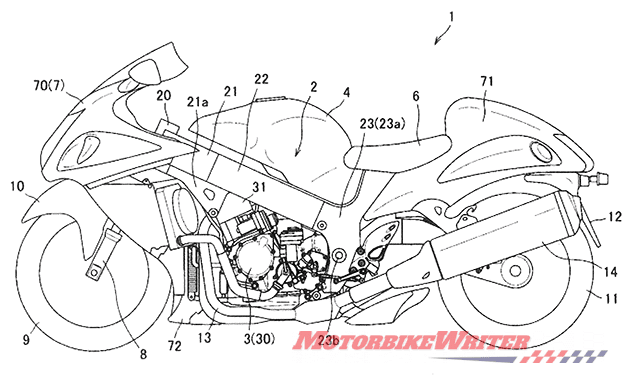 So it's not totally automatic as riders would still need to change gears but without the need to use a clutch.

While the patent application used a drawing of a Hayabusa, it was not necessarily meant for that bike.
However, the second patent described the gear position sensor, confirming that it was destined for the Hayabusa.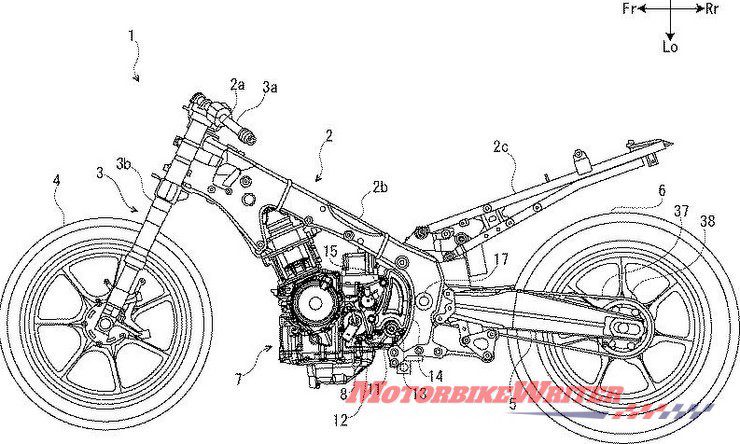 The rest of the drawings show the bike much as it is now.
Suzuki president Toshihiro Suzuki has confirmed that Suzuki engineers are working on the new bike, but has not said when it would be due.
He says it will follow the same style, but gain several electronic riding aids.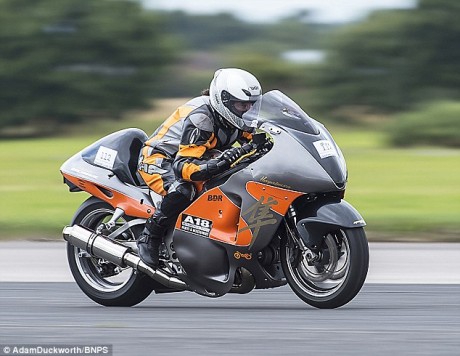 There is not much they can do with the styling as the bike was designed to be aerodynamically stable at high speeds.
It was apparently designed on paper by aerodynamic experts, but not tested in a wind tunnel until several years later when it was confirmed the aero theories actually worked.
So when it was updated in 2008 and 2017, there was no need to change the shape.