Suzuki is moving closer to turbocharging with new patent drawings emerging.
The Japanese manufacturer unveiled its Recursion turbo concept (pictured above) in 2013 with a single-overhead-cam parallel twin engine with turbocharging.
In 2015, Suzuki unveiled a new turbo "XE7" engine with twin overhead cams and registered the Katana name and trademark Samurai sword.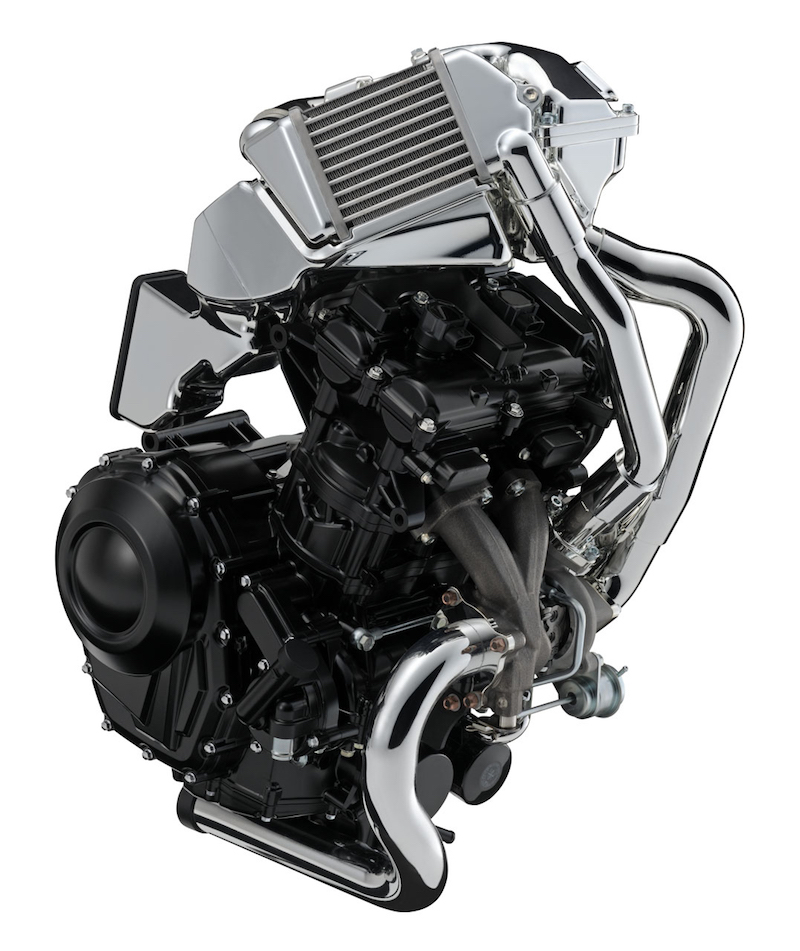 Now there are new patent drawings for the bike's frame.
So it seems clear Suzuki is getting closer to a production model with turbocharging.
The patent drawings show a new tubular steel frame with the intercooler above the cylinder head rather than under the seat like on the Recursion.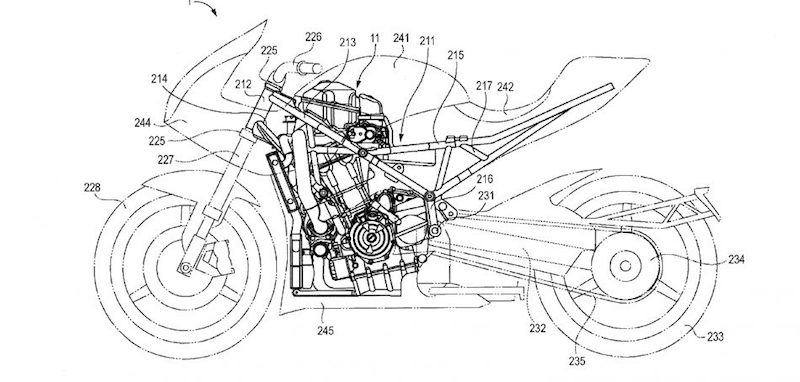 It also has stacked transmission shafts to make the engine compact and allow a longer swingarm.
The engine's lubrication includes twin radiators and water cooling for the turbo when it is on its sidestand.
It seems forced-induction models could be a significant part of the future for many manufacturers.
At present, the only forced-induction motorcycles are the four-cylinder supercharged Kawasaki H2 and track-only H2R.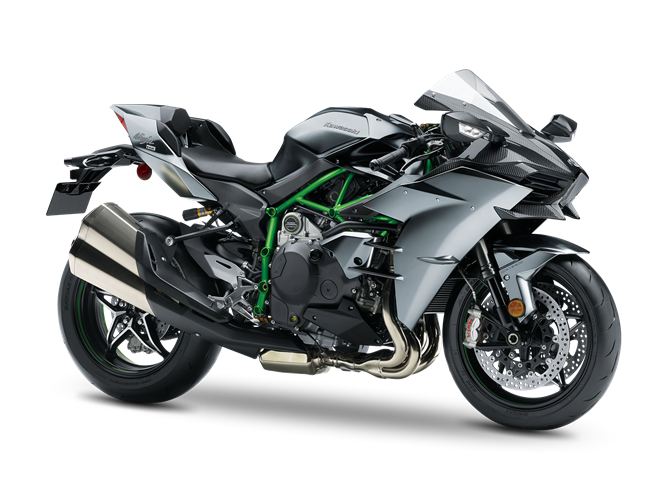 However, Suzuki and Honda are both developing models with forced-induction.
But rather than hyperbikes like the Kawasaki, these are small-capacity bikes designed to have the same power as larger bikes, but lower emissions.