Custom baggers in the US are now dabbling in 30-inch front wheels, radical air suspension, raked-out forks and superchargers.
Vicbaggers of Indiana is one of the custom companies dealing in these custom bagger conversions.
Spokesmen Eric Powell and Jacob Ferguson say all their parts are milled in-house using CNC equipment.
They mainly deal in Victory, but are now extending to Indian and some Harleys.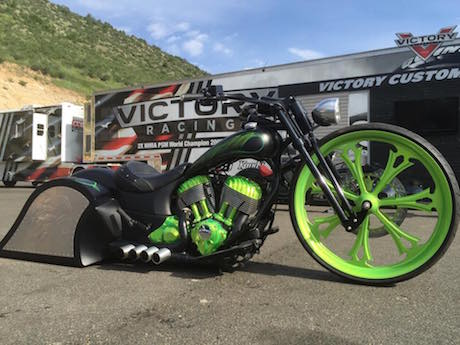 "We love Victory," says Eric.
"I got hooked on them about seven years ago the first time I rode one.
"It's the ride, the look, appearance, performance. It's just better.
"The lines appeal to me; it's just a sexier bike to me."
And far sexier with some radical custom bagger work, too.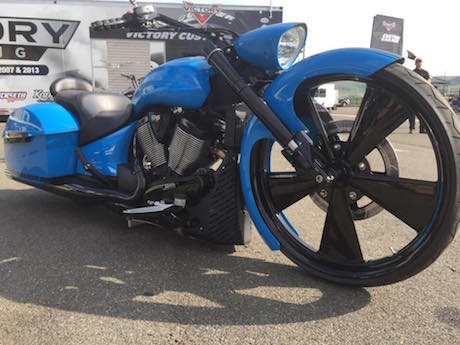 They have a 26" front wheel kit that basically replaces the triple tress and upper frame assembly which incorporates the airbox. The kit includes three air filters and Eric says it adds about 8-12hp.
It fits all Cross model Victories.
The raked-out fork is required to fit the larger front wheel.
They have made a one-off 30" kit for their show bike, but plan to market them. Cost will be about $2500.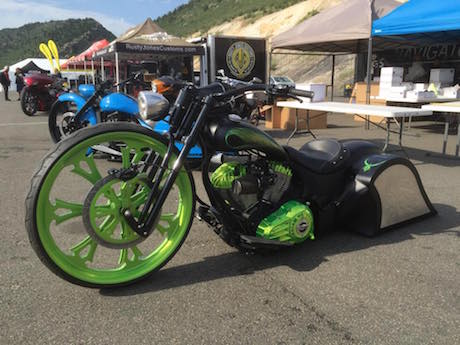 Vicbaggers spent about $65,000 putting together their promotional bike which is blinged out with heaps of billet and CNC bits and bobs, a supercharger and a radical air lift suspension.
They use a Procharger supercharger with an intercooler which is part of the upper frame assembly, so it sits in front of the engine, rather than hanging out the side.
Eric says it lifts the factory output from about 85hp to about 155hp.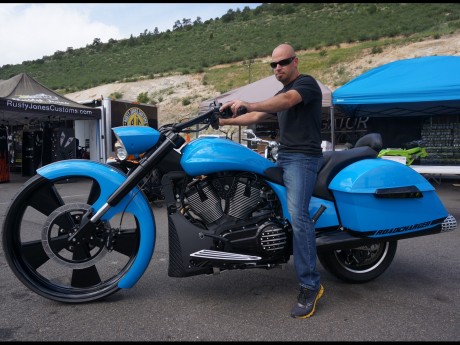 The air suspension lifts the rear end about 10" and 6" in the front using three air tanks and an on-board compressor.