The historic Lakeside Park circuit where the likes of world champions Wayne Gardner and Mick Doohan once raced will see a return to superbike racing this weekend with the Dunlop Super Series.
It's been nearly 20 years since superbikes tore around the historic north Brisbane circuit.
It was nearly closed down in the early 2000s and even motorcycle track days and historic motorcycle events were under threat after an Ombudsman's report in 2015 and complaints from  the encroaching residential areas.
Other famed tracks around the country have not survived similar pressures. Remember Amaroo Park, Surfers Paradise, etc? The list of defunct tracks brings a tear to an old racer's eye.
In fact, former GP racer DarrylBeattie once told me that every local South East Queensland track he had raced and trained on had disappeared.
Lakeside revival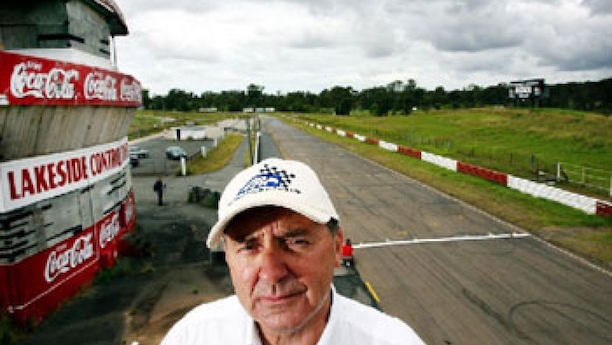 However, lease-holder John Tetley of Queensland Raceways has worked hard and poured a lot of effort and money into track redevelopment.
A feature of recent major motorcycle related upgrades has been a complete rebuild of the famed "Bus Stop", which is a special track extension that was originally built just for motorcycles.
Earth banks have been moved back along the length of the Bus Stop and the surface renewed.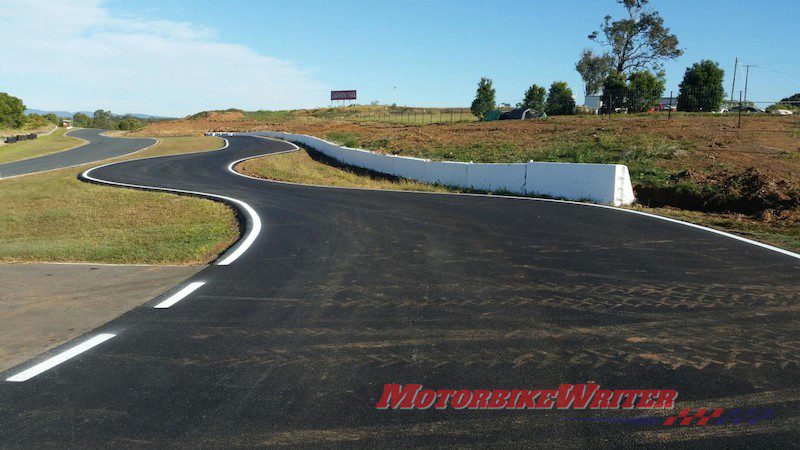 The front straight has also had major works and more than 100m of Armco removed. It has been replaced with a new Crash Cushion Compression Barrier installed up to six metres back from the original position.
Together with previous widening of the circuit, these works have enabled a return to serious motorcycle and car racing including this weekend's round two of the four-round Dunlop Super Series.
Dunlop Super Series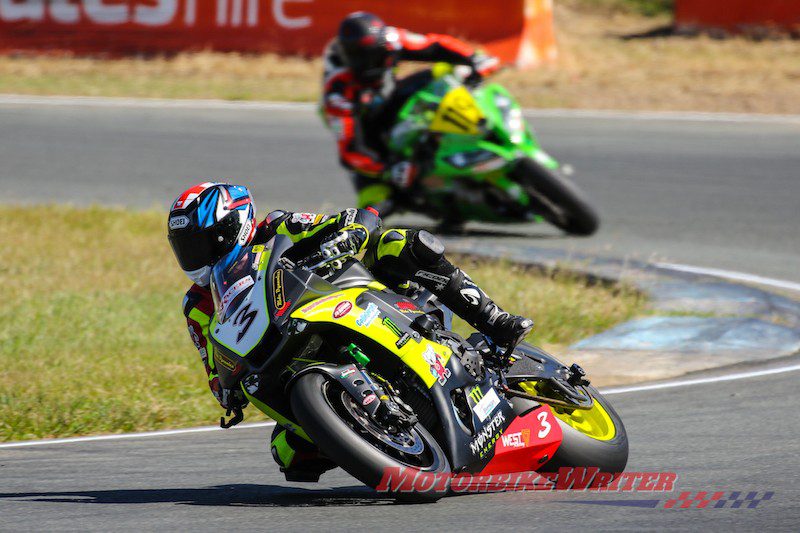 Event spokesman Terry O'Neill of Formula Xtreme fame, says Saturday and Sunday's racing action will feature 70 racers in Superbikes, 600 Supersports and 400 Supersports.
There will also be Formula Queensland racing, an open "race what you brung" class including 250cc GP bikes up against Period 6 machines and more.
"One of the more interesting and important classes for the future of the sport will see the 'Race Your Mates' entry level class of racing participating for the first time at the Dunlop Super Series," Terry says.
"Few race tracks in Australia invoke such passion from past and present competitors as Lakeside does with its rich history of Australian championship racing action."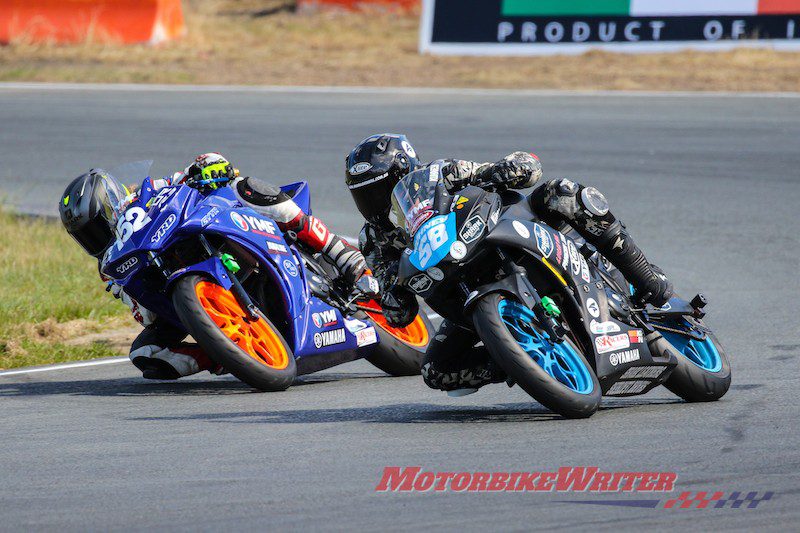 When and how much?
Gates open at 9.30am on Saturday and Sunday spectators. 
Admission is just $20 on Saturday with the bonus of receiving a two-day Adult General Admission ticket for the price of the one day ticket.
To keep the event family-friendly, children under 12 accompanied by an adult will get in for free. Parking on the infield is free as is entry to the pit area.