Riders worried about being fined for wearing a tinted motorcycle helmet visor may soon be able to get better technology in a prototype range of glasses that instantly tint at the touch of a button.
The "e-Tint" technology was originally developed by American liquid crystal company AlphaMicron and is now being used by motorcycle helmet company AGV.

Unlike most other photochromic sunglasses that tint slowly in direct sun, the Ctrl One sunglasses can be made to tint instantly at the touch of a button.
Not only that, but the glasses are made with ballistic lenses to prevent eye damage from stones and bugs.
AlphaMicron started a crowd-funding program through Indiegogo to raise $20,000 to start producing the glasses, Ctrl One.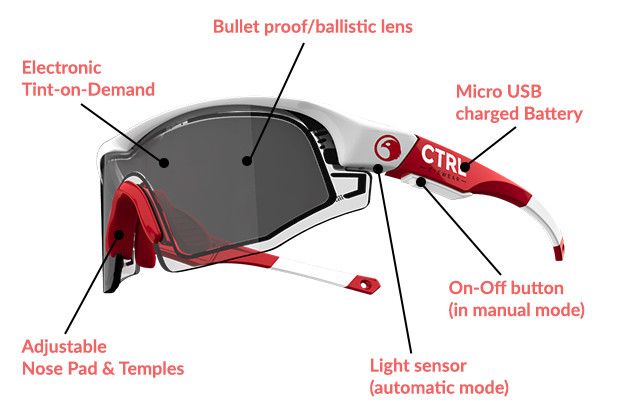 They have more than trebled that amount but you can still pledge $165 which gets you a limited edition pair.
While they are being targeted at cyclists and runners, the most obvious beneficiary is the motorcycle rider.
Ctrl Ones have a 50 mAh lithium-ion battery that charges in an hour via microUSB and lasts about 50 hours.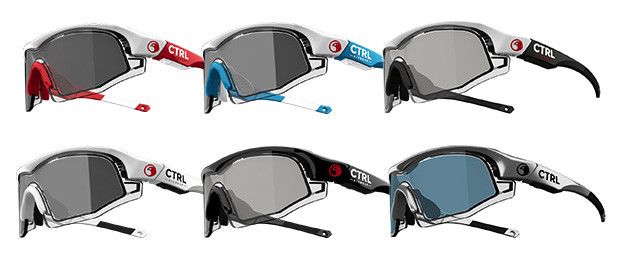 The lightweight 50g glasses will come in five frame colours with a choice of neutral, orange or blue lenses and have a six-month warranty. They are expected to be available in November.
AlphaMicron is also planning to make sunglasses with a built-in GPS.