Motorcycle helmet visor fogging is a major safety issue that doesn't just occur in cold conditions, but also during rain in summer as well as winter.
Many modern motorcycle helmets have features that prevent fogging.
They include air vents, visors that prop open a couple of centimetres, nose/breath guards and anti-fog visors or inserts.
However, if your helmet doesn't have these features, there are things you can do to make sure your visor view is always clear.
Ventilation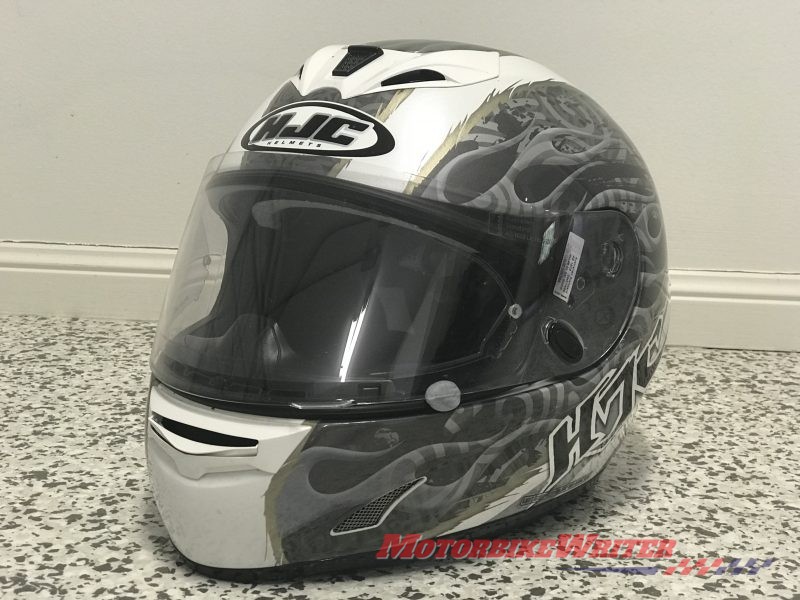 The cheapest way to a clear visor is ventilation. Open any vents that are available. If that is not enough, you can prop open your visor slightly. It doesn't have to be big gap. I use a piece of Blu-Tack on the bottom front aperture that prevents the visor from closing under wind pressure at highway speeds. I've also used bubble gum when I've been caught out in the rain without Blu-Tack. If your helmet has a chin spoiler, they are usually removable, so try taking it out for more air.
Visor inserts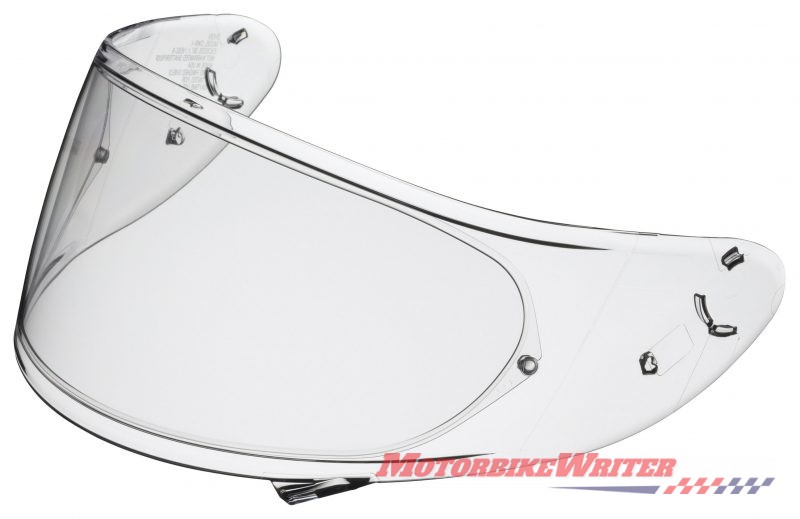 Some motorcycle helmets come with anti-fog visor inserts when you buy them. If not, check your visor for little plastic "pins" on the inside or the helmet packaging for the words "Pinlock-ready". Then you can fit a Pinlock insert. If not, you can also buy inserts that stick on. These inserts seal a bubble of air to keep the visor clear. Be careful to follow cleaning instructions and don't use visor cleaners on them. Also, be aware that they can be ruined by dust, so keep the visor closed. These inserts can cost as much as a replacement visor, but are worth every cent.
Anti fogging masks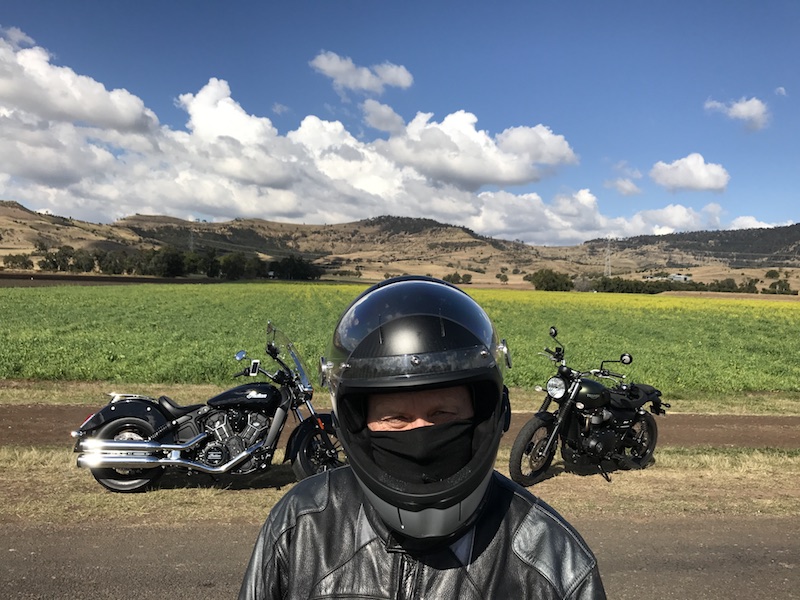 Face masks can also prevent fogging, although not all of them work well. In fact, some of them actually direct your breath straight up and can fog your glasses or the top of the visor! There are specific fog masks available that have a "breather" that points down and they fit closely across your nose and cheeks. Test it in store before buying. Put on the mask and your helmet, then breath heavily. I hope the shop staff don't arrest you as some sort of perv!
Visor treatments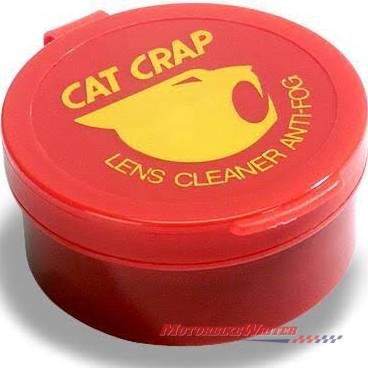 Keeping your visor clean will help prevent fog, especially if you use anti-fogging treatments and cleaners. There are many products available. They usually contain wax or silicon. You can also get anti-fog treatments for glasses that are sometimes cheaper than the same motorcycle-related product. In fact, it is important to also treat your glasses or sunglasses with the treatment. After all, there is no point in having a fog-free visor but fogged glasses. Make sure you apply them often.
[asa2_img img="1″ size="LargeImage" width="500″ height="500″ show_title="yes" show_button="yes" tpl="Image_Layout_1″ associate_id_set="MBW"]B07R91W8JJ[/asa2_img]
Visor exterior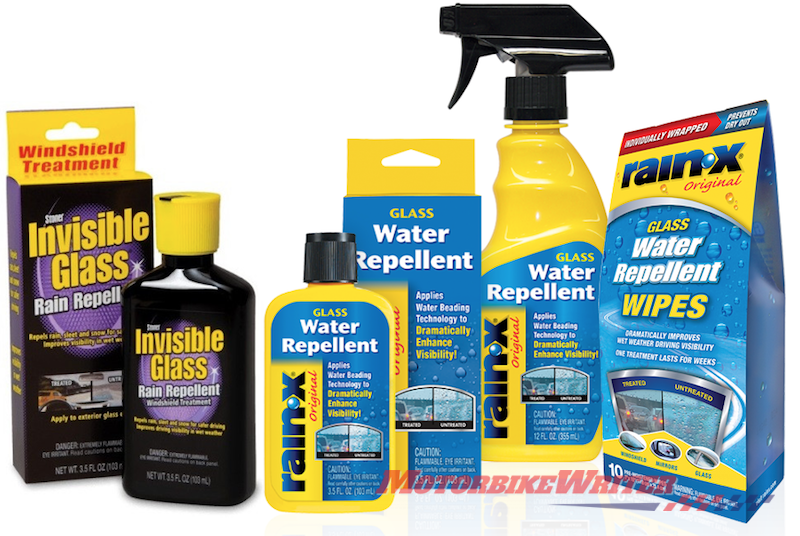 Don't forget to clean the outside of your visor. Usually fogging occurs when it is raining and there is no point keeping the inside fog free when the outside is covered in rain and road grease. There are a lot of silicone-based helmet visor and car windscreen cleaners that help rain bead off. Once again, car products are often cheaper than motorcycle products. I like the wipes because you can take one with you in a plastic sandwich bag in your pocket to re-apply on the run. They can also be used on your bike's windscreen, if you have one. You should also periodically turning your head slightly to the left and right while keeping your eyes on the road to help the rain bead off the centre of your visor.
[asa2_img img="2″ size="LargeImage" width="500″ height="500″ show_title="yes" show_button="yes" tpl="Image_Layout_1″ associate_id_set="MBW"]B000NWJJLG[/asa2_img]
Do you have any other tips for anti-fogging your visor? Leave your comments below.