Want to give your motorcycle helmet an extra splash of personality? Add stickers!  This great video by Bikes BE will show you just what to do.
Disassemble the helmet as far as you can. Remove the visor and vents, if you can.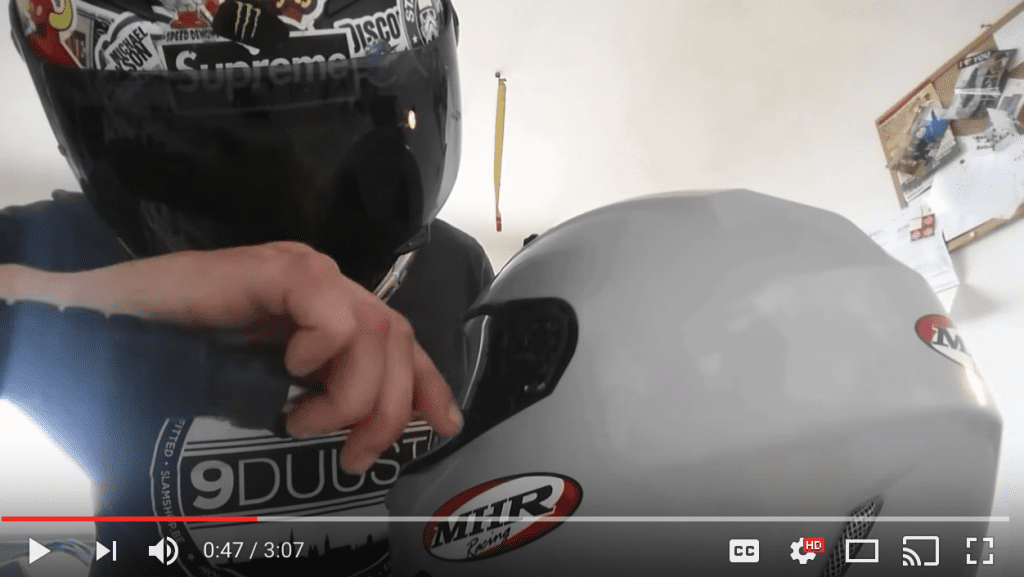 Sand the helmet.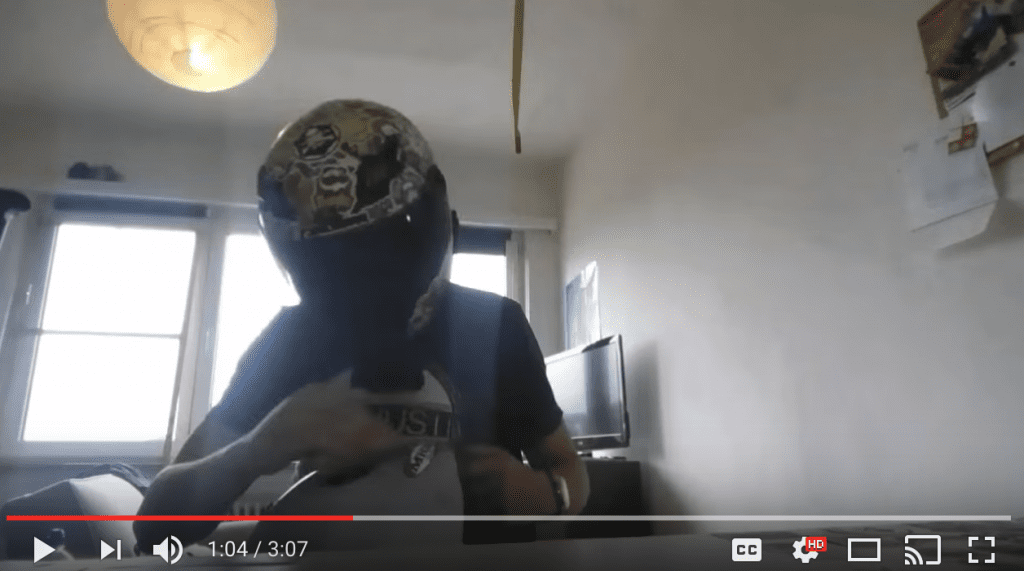 Degrease the whole helmet and then wash your hands.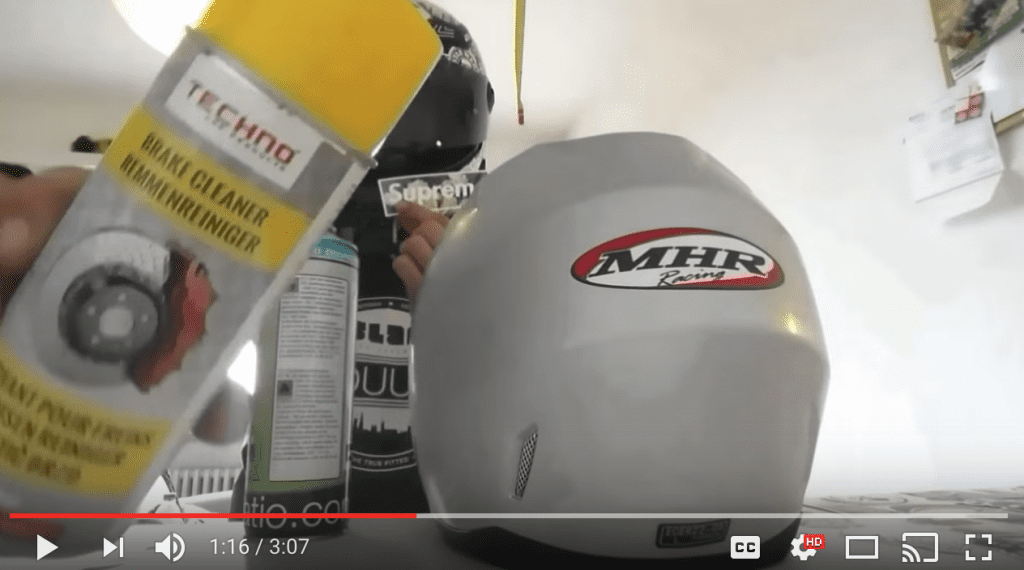 Apply the stickers one by one and cut out any parts that are in the way.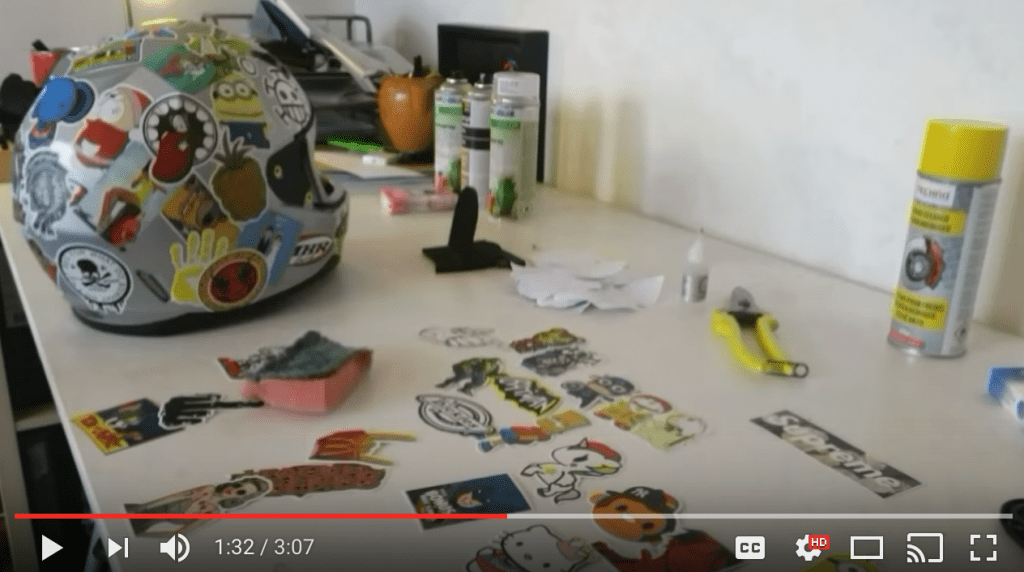 Apply glue on the back of any stickers that may be sticking up. Here are some offensive sticker options to choose from.
Make sure there are no air bubbles.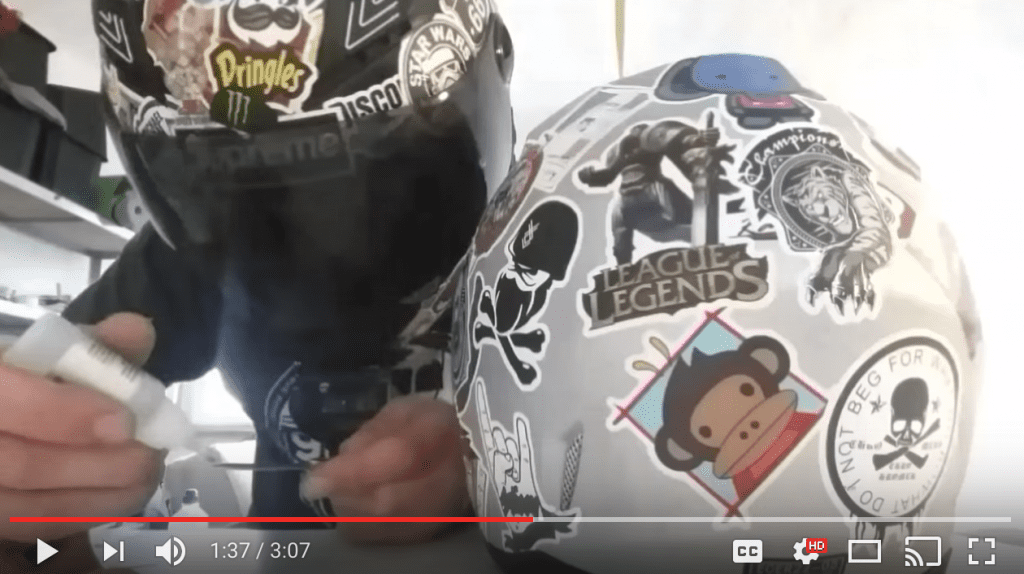 Degrease and apply a clear coat.  Wait a day and then apply wax to buff and shine.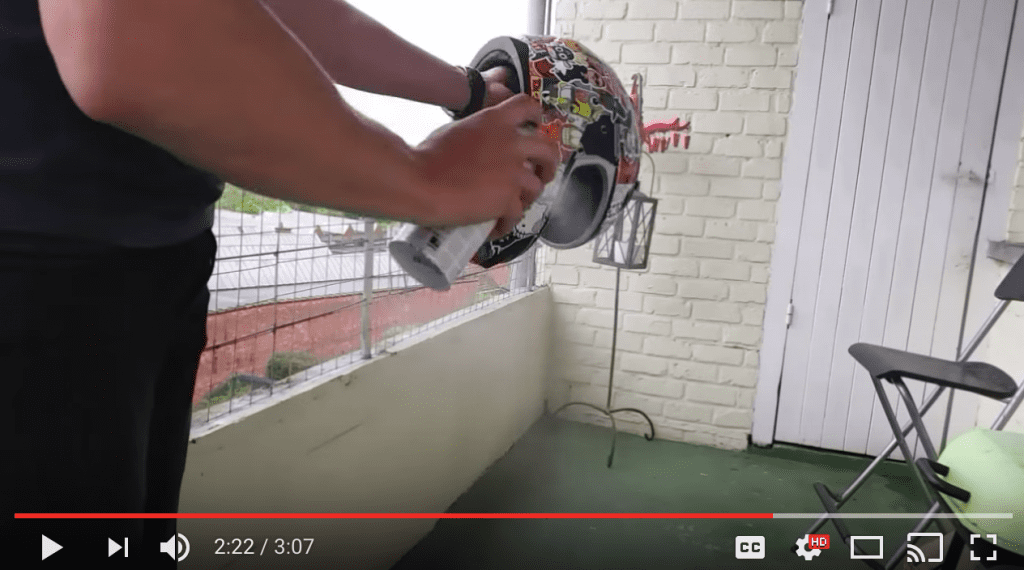 Enjoy your new stylishly sticker bombed motorcycle helmet!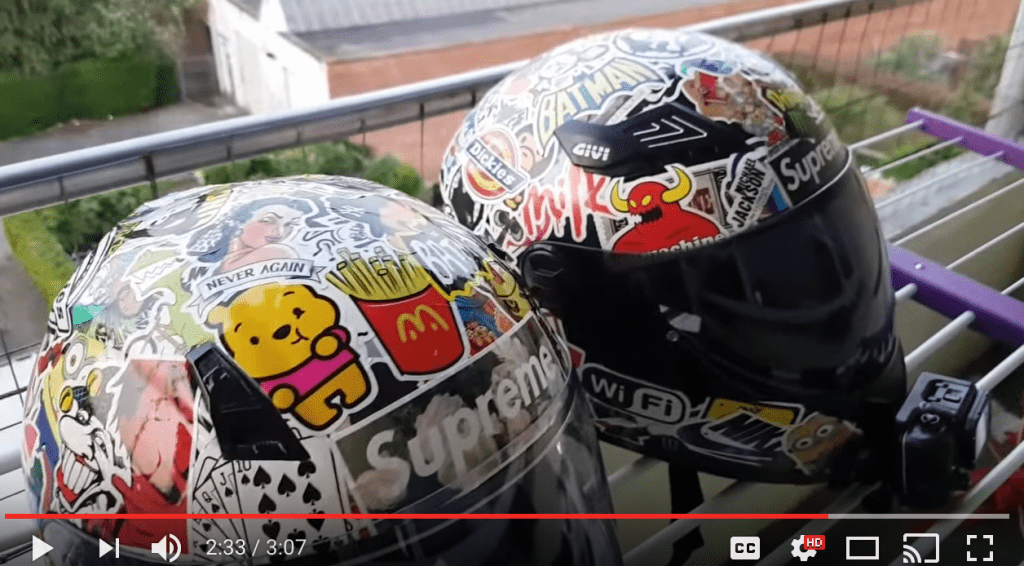 Sticker Bomb Helmet Ideas: