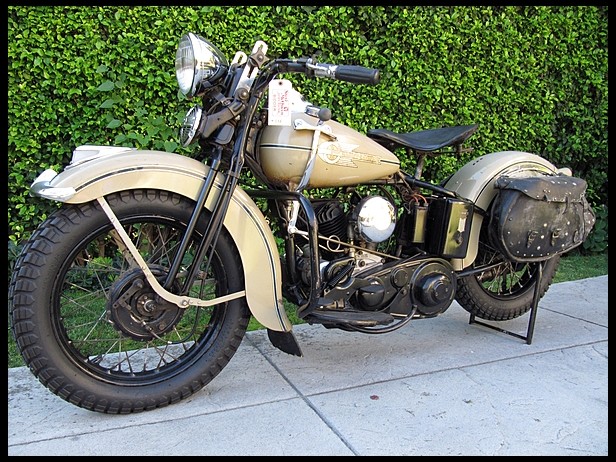 If you want to look cool, you need to ride a bike ridden by the King of Cool. And now that's possible – if you have the money.
A 1938 Harley WLD Solo Sport owned by Hollywood film star and motorcycle fanatic Steve McQueen will be auctioned on Sunday, November 24, in LA at the Mecum Anaheim.
It still has original paint and just 21,000 original miles (about 34,000km) on the clock.
It also includes McQueen's personal tools found wrapped in a piece of denim in the frame-mounted tool box.
But it won't be cheap if other McQueen auctioned items are any indication.
A 1951 Chevrolet Styleline DeLuxe Convertible driven by McQueen in his last film, The Hunter, sold for $88,000 this year, a Nomex racing suit he wore in Le Mans sold for $984,000 and the 1971 Porsche 911S he drove in that same film sold for $1.375 million.
Update: The McQueen Harley sold for $125,000 (€92,070).