A 1963 Triumph Bonneville "Desert Sled" owned by Steve McQueen is one of several rare motorcycles up for sale at the annual Bonhams Las Vegas Motorcycle Auction on January 7 at Bally's Hotel.
If it's like other McQueen bikes it should go for as sizeable amount.
A 1915 Cyclone board tracker motorcycle once owned by the Hollywood legend and motorcycle enthusiast sold earlier this year for just a few dollars short of $1 million.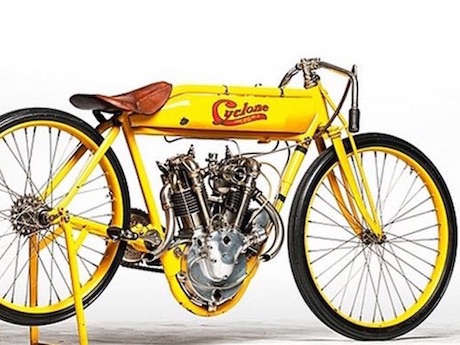 His 1963 Triumph Bonneville "Desert Sled" was modified by friend Bud Ekins who did the famous jump in The Great Escape when the film producers forbid the keen actor on insurance grounds.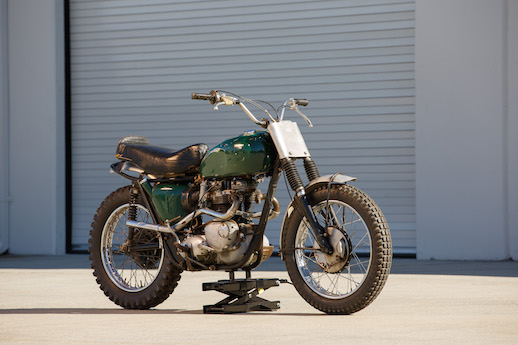 The bike his currently owned by prominent California collector Larry Bowman and is perhaps the most iconic model ridden by the iconic Hollywood actor.
McQueen is featured riding the bike in the desert racing scenes of the iconic 1971 film On Any Sunday.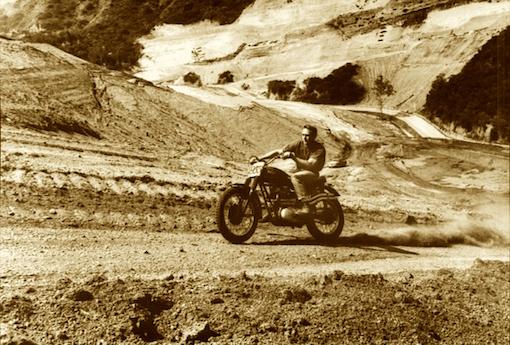 In 2009, the Desert Sled sold at Bonhams & Butterfields' first motorcycle and memorabilia auction for $84,240.
The King of Cool owned scores of motorcycles but this machine encapsulates the McQueen legend like no other.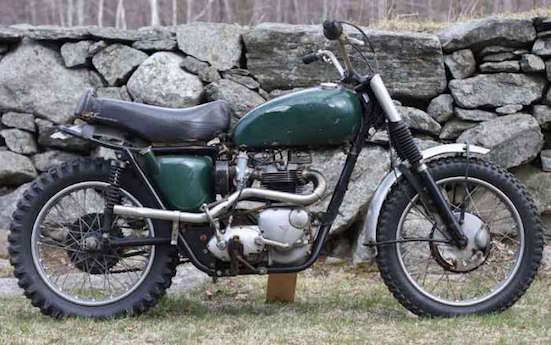 The bike is one of many rare and significant motorcycles of international importance at the auction.
Highlights
Another highlight is the only red Vincent White Shadow ever built.
The 1951 Vincent Series C "White" Shadow is one of only 15 manufactured and the sole example made in Chinese Red.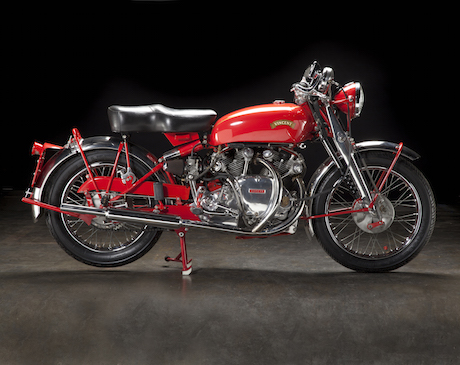 Additional noteworthy machines – among many – include a 1922 Ace Four with Sidecar and a 1910 Royal Pioneer Single, both from the Larry Bowman Collection, a 1926 Indian Daytona Factory Hillclimber, a 1912 Indian Board Track Racer, and a 1926 Henderson Four Deluxe that has been in the same ownership for nearly 40 years.