Helmet cameras, GPS units, radar detectors and other devices could be ruled unlawful by Western Australia Police under a rule amendment that is being brought in by stealth, say critics.
Police Minister Michelle Roberts has added a section to the Impaired Driving and Penalties Bill that allows police to ban any "device" they deem fit.
Those devices could include helmet cameras, intercoms, radar detectors (legal only in WA), dashcams and even phones being used for sat nav or music.
Rather than police applying the law, it would make them creators of the law in a dangerous precedent for other states.
Stealth law
Motorcycle Riders Association of WA representative Dave Wright says the Minister is effectively trying to allow legislation by stealth without proper consideration or discussion by the voted Members of Parliament.
The issue was brought to light by the Australian Drivers Rights Association who is lobbying the Upper House to reject the amendment.
Association secretary Glen Secco says it was sneaky of the Minister to attach the section to the Bill.
"Problem is it's an open ticket to be used at any time to ban whatever they want," he says.
Glen believes it is primarily designed to outlaw radar detectors.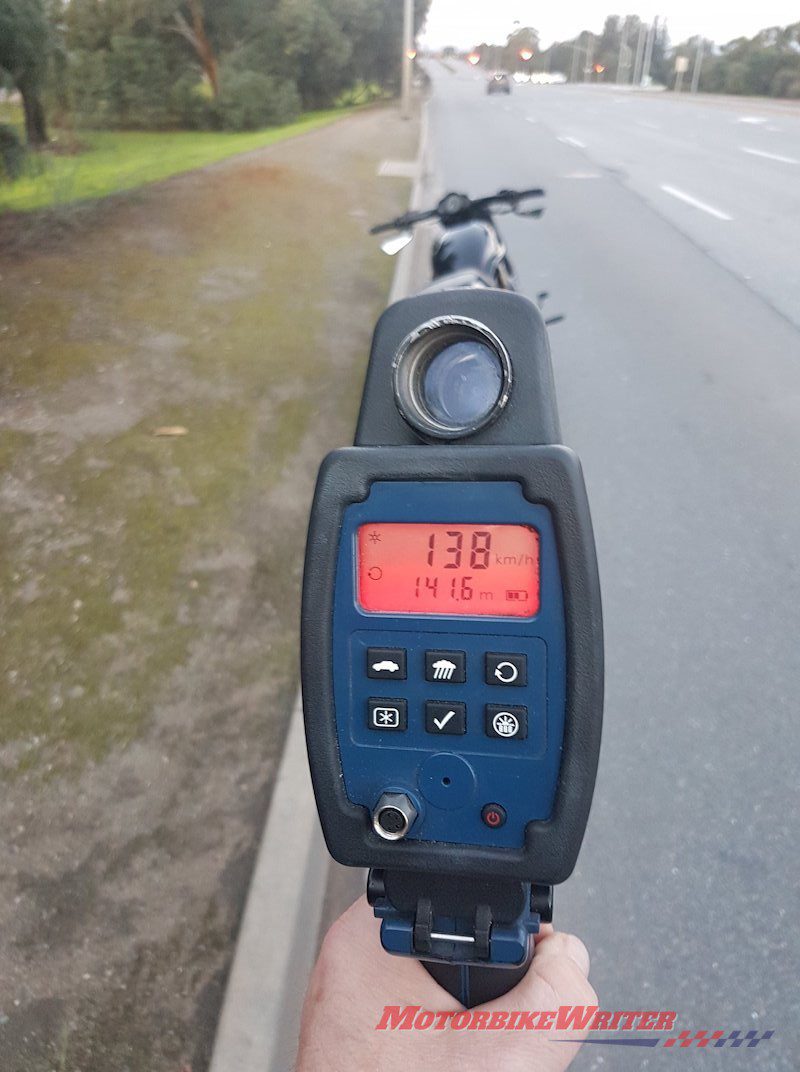 "The Office of Road Safety keeps putting this forward and it's been rejected by the government in 1998, 2003, 2006 and 2012," he says.
"The office receives all its money from speeding fines and a lot of things they support is simply to increase their revenue from speed cameras.
"Motorists make mistakes and it's not all speeding; driver inattention, misjudgement and distraction cause the majority of accidents and yet they just concentrate on speed."
However, Glen says a lot of other devices could also be ruled illegal in a vehicle or on a rider.
"GoPros on a helmet also aren't safe (from these laws)," he says.
"They may also decided that phones on a bike are not safe as they are a distraction."
He is asking all WA motorists to visit their website, copy their letter and post it to their elected representative in an effort to reject the Bill amendment.