Twin Ohlins shocks, fork gaiters, short screen, solo seat and new colours will be the sporty highlights of the new Moto Guzzi V9 Bobber Sport model. 
The Mandello del Lario company issued only one photo of the new Sport model, but it is enough to see several changes.
Interestingly, it doesn't show the wheels, which may now be wire-spoked like on some models of their most popular range, the V7.
Click here for our review of the new V7 III Carbon Dark.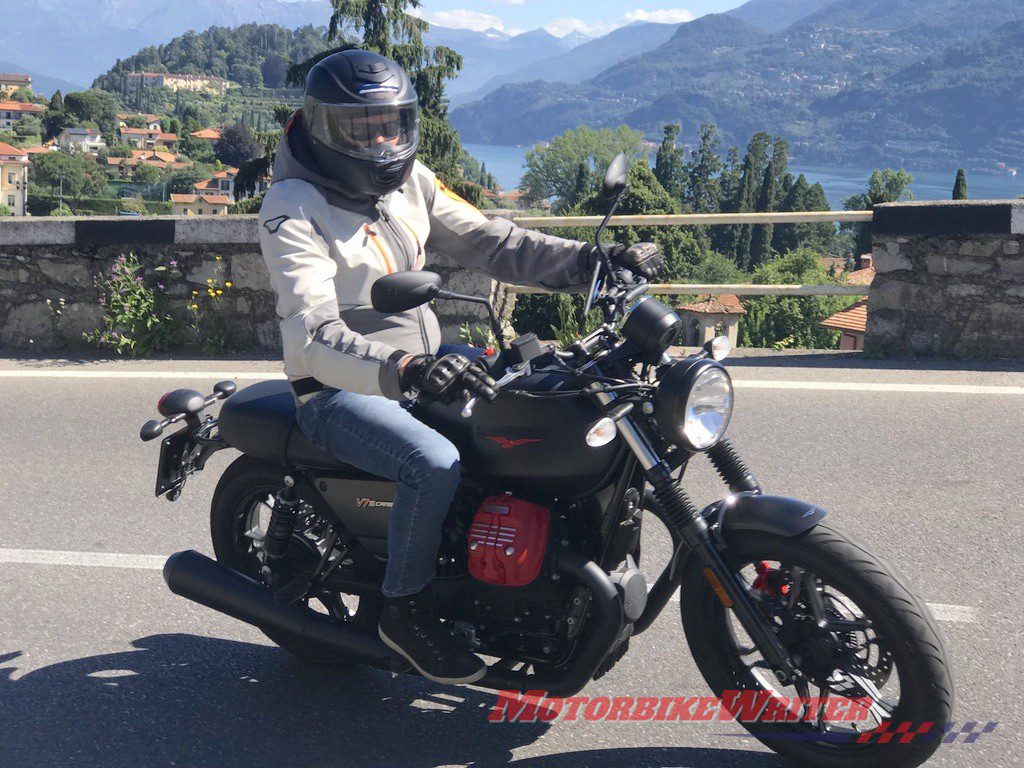 It also doesn't show the exhaust, which is also expected to be different. If it was a high scrambler style it would have been called a Scrambler, not a Sport. It also might have been visible in the photo.
The V9 Bobber Sport is expected to still be powered by the 853cc 90-degree V-Twin, but it may have had an upgrade.
Surely it won't be water-cooled, but that is something Moto Guzzi is believed to be considering to meet the coming strict European emissions targets.
Certainly they haven't gone water-cooled yet as the coming V85 scrambler/adventure bike is still air/oil cooled, at least going by their concept.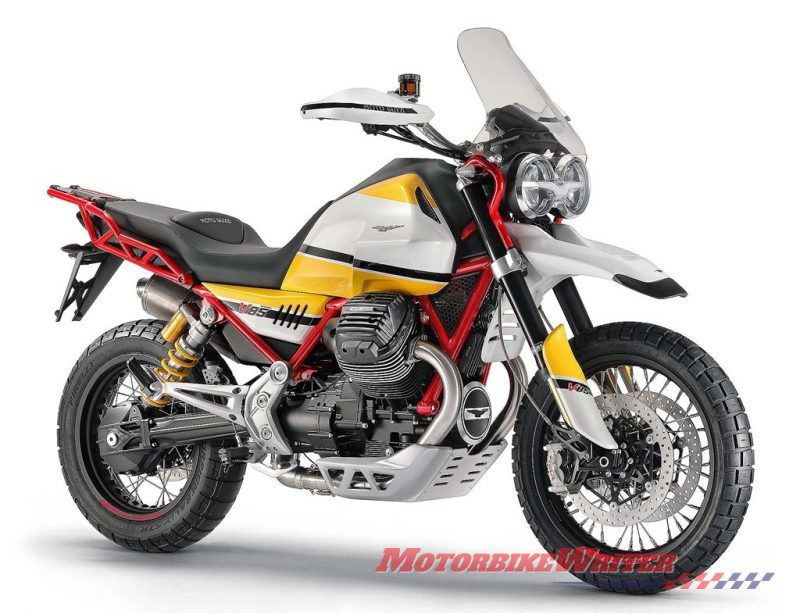 The production version V85 is ready for the assembly line and will be unveiled at the EICMA motorcycle show in Milan in November.