Strict speed limit control through speed cameras and police radar has turned riders into speedo gazers, says motorcycle tour founder Peter Colwell.
Peter says police and governments are obsessed about targeting speed with thousands booked annually unless they gaze at their speedos.
In Queensland, alone, the first year of lowered speed tolerances netted a 45% spike in motorists caught driving up to 13km/h over the limit – the lowest level speeding offence. The fine is $146, netting a cool $5.1m extra for the government coffers. One fixed speed camera on the Gold Coast nearly quadruple the number of tickets it issued for low-level speeding in 2014, issuing 2417 fines for 13kmh or less up from 624 in 2013.
Low-level speeding offences like this are turning us all int a nation of dangerous speedo gazers, says Peter who founded Te Wai Motorcycle Tours, New Zealand and has guided 39 trips, including 19 trips to America, Canada and Alaska. He says his experience in countries with strict speed policing is that motorists become "speedo gazers".
"Speedo gazing is a fatally dangerous hazard," he says.
"It's not until you ride in a country that has realistic and sensible speed limits that you realise just how much your brain focuses on avoiding being booked, and neglects to concentrate on riding.
"In northern South Australia where visibility is clear in every direction for miles, cruising at an easy, steady 130km/h I'm good for a $400 fine," he says.
"I keep forgetting to watch for animals, being narrowly focused intently on the road ahead. Suddenly there is a 130km/h road sign at the NT border and just as suddenly I become conscious of my surroundings. I feel safe, relaxed, tenseness gone, I can look around for animals, and totally forget that car a mile ahead is coming my way. It is a palpable feeling of stress relief. Speed remains at 130km/h."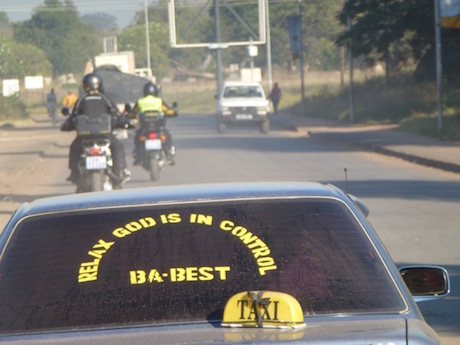 Peter addresses the adage of "don't speed and you won't cop a fine".
"Every road has a natural speed, even unlimited roads do not have many people going really fast; they find their natural speed at which they feel comfortable. In the Northern Territory it's about 120km/h, on a German autobahn it's about 170kmh, on Interstate 70 in Colorado where the limit is 120km/h it's 135km/h.
"Force them to go slower than that and concentration drops dangerously, even to the point of micro-sleeps."
Peter calculates that sticking to a precise speed limit involves speedo-checking about every five seconds.
"It is impossible to ride safely with your eyes glued to the speedo," he says.
"Set the cruise control at the speed limit and permanent-sleeps are a foregone conclusion."
He says our governments' obsession with speed enforcement is fatal.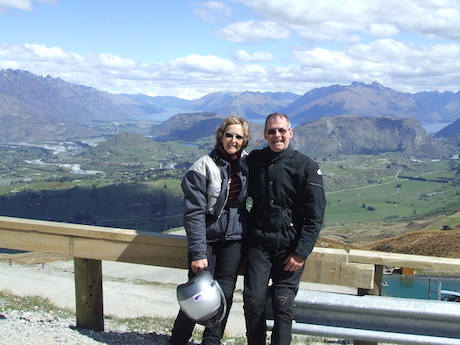 "The absolute obsession with speed limit enforcement is costing lives, make no mistake. It is dangerous," he says.
"Australia's approach is way out of touch with many foreign countries, some of whom have much lower road fatalities than we do. And yet we persist with this dangerous money-grabbing exercise forced on us by ignorant holier-than-thou authorities who's experience is confined to a city office."
Peter says there is a growing hostility among motorists who have been booked for petty speeding offences.
"Let's hope it does not come to what happened in Arizona, where a camera operator was shot dead. They no longer have mobile speed cameras in Arizona," he says.