As riders anxiously await a speed review of the Oxley Highway, South Australian is slashing eight major highway speeds by 10km/h and VicPol wants speed limits reduced on unsealed roads.
This is part of a growing trend of reducing speed limits around regional Australia.
It's a worrying trend as many of the roads being targeted for reduced speed limits are those favoured by motorcyclists. (Read about these reduced speeds.)
Over the past few years we have seen speed limits reduced on popular motorcycle road such as Mt Glorious Rd, The Great Ocean Rd, The Putty Rd, Bells Line Of Road and The Great Northern Rd.
Two high-profile examples from last year were the reduction of the open speed limit on a Northern Territory highway to 130km/h and the planned reduction of speed limits in several places on the Oxley Highway by as much as 40km/h.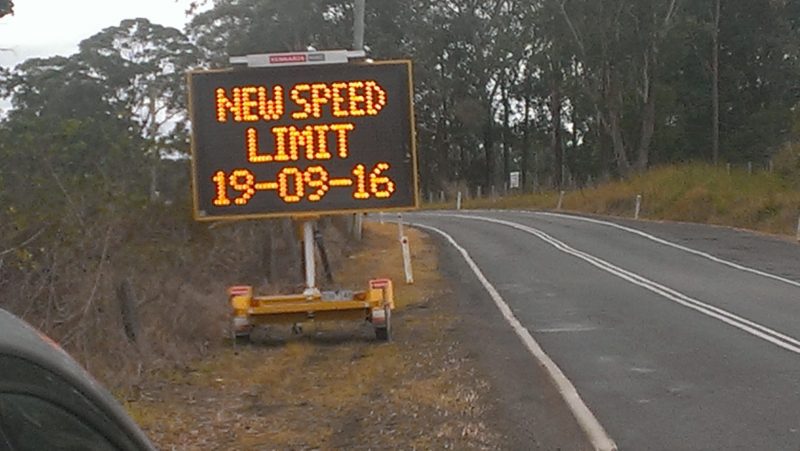 The Roads and Maritime Services is reviewing the Oxley speed reductions and has delayed its decision for almost a year now. For the past three months they have told us the review is "being finalised".
Now Victorian Assistant Commissioner Doug Fryer has issued a video in which he says there have been seven deaths a year for the past five years on unsealed Victorian roads posted at 100km/h.
"It's time to have a discussion around the speed limit on unsealed country roads," he says.
This also comes as speed limits are to be slashed from 110km/h to 100km/h on eight South Australian highways in the Flinders Ranges, Eyre Peninsula, Riverland, Mid North and South-East.
The Transport Department has identified these roads as having bad crash histories with five or more casualty crashes between 2011 and 2015.
However, the Local Government Association says it will have no impact on road crashes and only increase travel times.
Instead, they have called for the roads to be upgraded.
"Lowering the speed limit might be the quickest and cheapest way of addressing the issue but it's not the best long-term outcome," they say.
Unfortunately, lowering speed limits is the knee-jerk reaction of city-centric authorities unwilling to spend on road maintenance in regional areas.
It's a low-cost, high-revenue "solution".
It does nothing to address the lack of motorist skills, road maintenance and signage.
What do you think of the trend toward lowering speed limits? Leave your comments below.