What is the first thing that comes to mind when you see a helmet like this on the street!?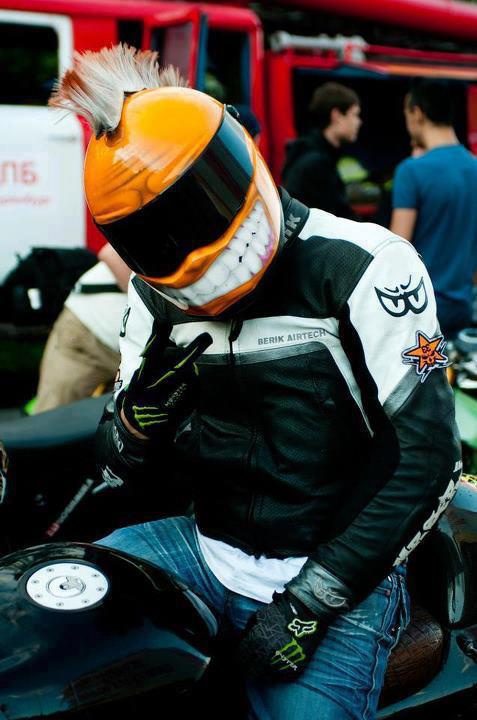 That's one happy biker right?
That's what I think anyways. It's hard not to crack a little smile at a smiley motorcycle helmet. Making one for yourself – however – takes a little more than a smile.
Custom airbrushing a motorcycle helmet is a bit of an art form in itself. Combined with a smiley face and clear visor – it can be a bit of a challenge. The Simpson Bandit is a pretty popular helmet for this design, and the mohawks can be found over in the helmet accessories.
How to airbrush a smiley face on a motorcycle helmet
So the best way to learn anything is to just get started. Reading a book (or blog) about painting is one thing, picking up an airbrush is something totally different.
Pick up your own airbrush kit and get started.
Or just head on over to the local custom paint shop in your town and show them a few of these smiley motorcycle helmet pictures. Be sure to bring your check book with you 🙂
Custom Smiley Face Motorcycle Helmets
These are just a few great designs and some incredible fun motorcycle helmets to ride around in. So where exactly do you get one? Well I know of 2 great Airbrusher's to check out: Here are some great smiley helmet designs by Rekairbrush.com
And here are a few of my favorites from Airgraffix.com