Any motorcycle or bicycle helmet can now be turned into a smart "Iron Man" helmet with the FUSAR app and various associated hardware products that even allows unlimited-range communication.
While many riders may bemoan the coming wave of hi-tech connectivity being introduced to motorcycle and helmet electronics, there is no turning back the tide, it seems.
The latest is American start-up FUSAR which has launched an Indiegogo crowd-funding campaign to fund the development and production of its various technologies.
First there is the free FUSAR app which records your ride, tracks performance metrics such as acceleration, lean angle, etc, then allows you to share it with your friends directly or through social media. It is available now on Google Play and iOS soon.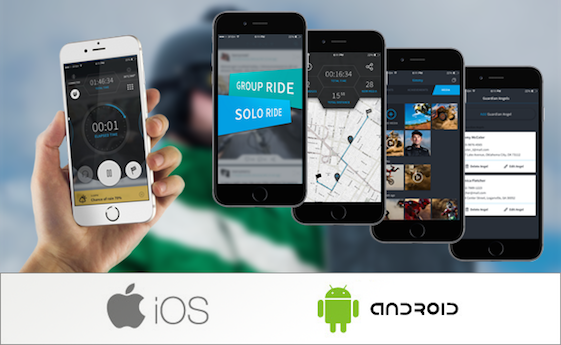 Ok, so there are several apps that already do that and it's important to note that if you store and/or share the information, police can use it against you if you've been speeding or riding recklessly.
However, FUSAR goes further with several hardware products that link into their app such as an action camera, Bluetooth headset and handlebar remote to control it all.
This month, they release their basic F7 Bluetooth headset at $US80 and their unlimited-range comms kit that uses the cellular data network, with push-to-talk walkie-talkie-style comms for up to 12 riders, audio streaming, phone functions and sat nav connectivity at $US159.95.
In December, they will add their camera at $US249.95 ($US349 after the early-bird crowd-funding offer), the handlebar remote ($US90) and a bundled smart helmet system combining everything costing $US399 ($499 after campaign). Shipping is not included in any pricing, but is free in the US for orders over $200.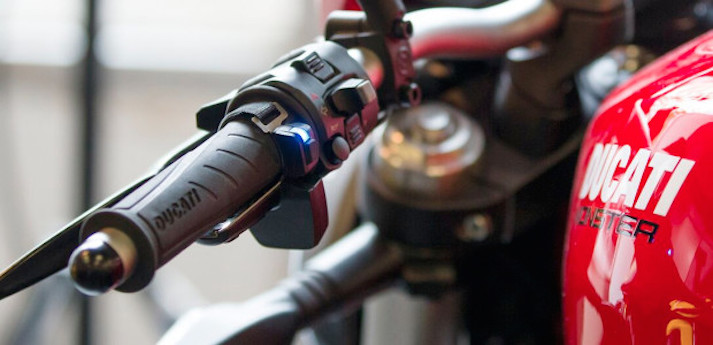 FUSAR says their universal smart helmet system will fit any helmet, no matter the type, size or shape.
It includes an action camera, activity tracking, unlimited-range communication via cellular data, music playback, a black box, emergency alert capabilities, accelerometer, magnetometer, gyroscope, microphone, speakers, Wi-Fi, Bluetooth 4.0, and GPS.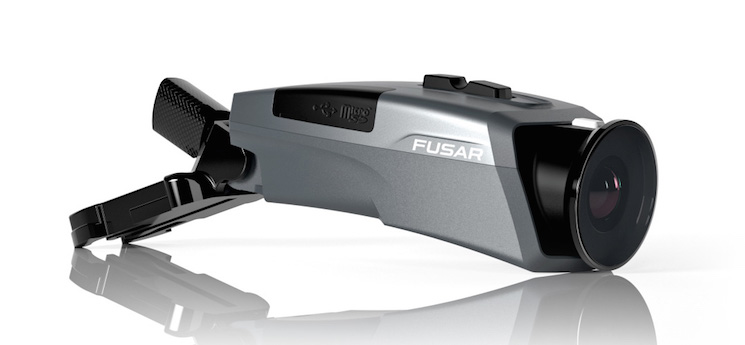 Rocket launchers are extra!
One of the more interesting features is the push-to-talk communication feature which allows up to 12 users to chat walkie-talkie style over any distance using cellular data.
It uses the free FUSAR app and will work with the FUSAR F7 Bluetooth headset or any third-party Bluetooth headset that syncs to iOS and Android devices.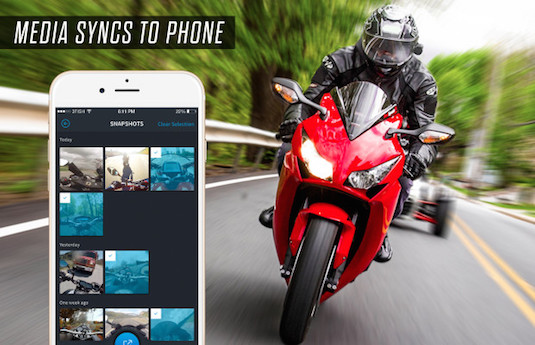 Critics will say all this technology gets in the way of riding and can be unsafe.
However, there are safety functions included such as a sensor in the camera that will detect a crash and activate an emergency distress beacon.
It uses FUSAR's cloud servers to send SMS and email alerts to your emergency contacts, or Guardian Angels, who receive a map with your precise location and, in the US, the local phone numbers of the three nearest emergency services dispatchers. International support for the final function will gradually be rolled out internationally.
If you crash, the black box feature locks down the last two minutes of audio, video, speed, direction of travel, and other telemetry information.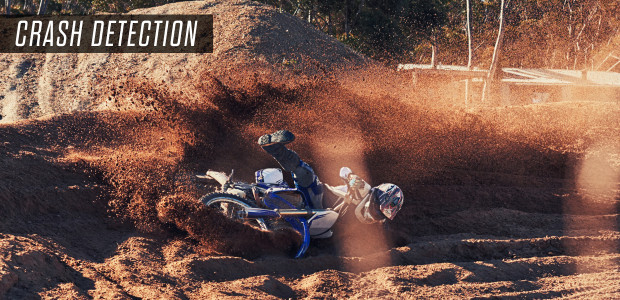 But again, be aware this could be used AGAINST you if it was your fault!
FUSAR was founded by CEO Ryan Shearman who has been riding motorcycles for more than 20 years.
The equipment is designed, developed and built in the US, except for the headset which is made in China. Worldwide shipping is available and the hardware comes with a 12 month warranty against all defects.