Despite tough new Euro 5 noise regulations coming in 2020, the 2019 S 1000 RR seems to have a much smaller exhaust system.
Images of the motorcycle filed with China's intellectual property office and published by American website motorcycle.com show a much smaller and neater exhaust system.
Yet it is believed the bike will be quieter as will be the coming 2019 BMW R 1250 Boxer models.
Smaller muffler
You would expect exhausts would be bigger and uglier to make the bikes quieter.
However, the German engineers may have found a way to quieten them with tidier and tinier mufflers.
That would be welcome as most new models seem to have bigger and bigger mufflers each year.
Although most new owners seem to replace the stock exhaust or at least remove the catalytic convertor, anyway!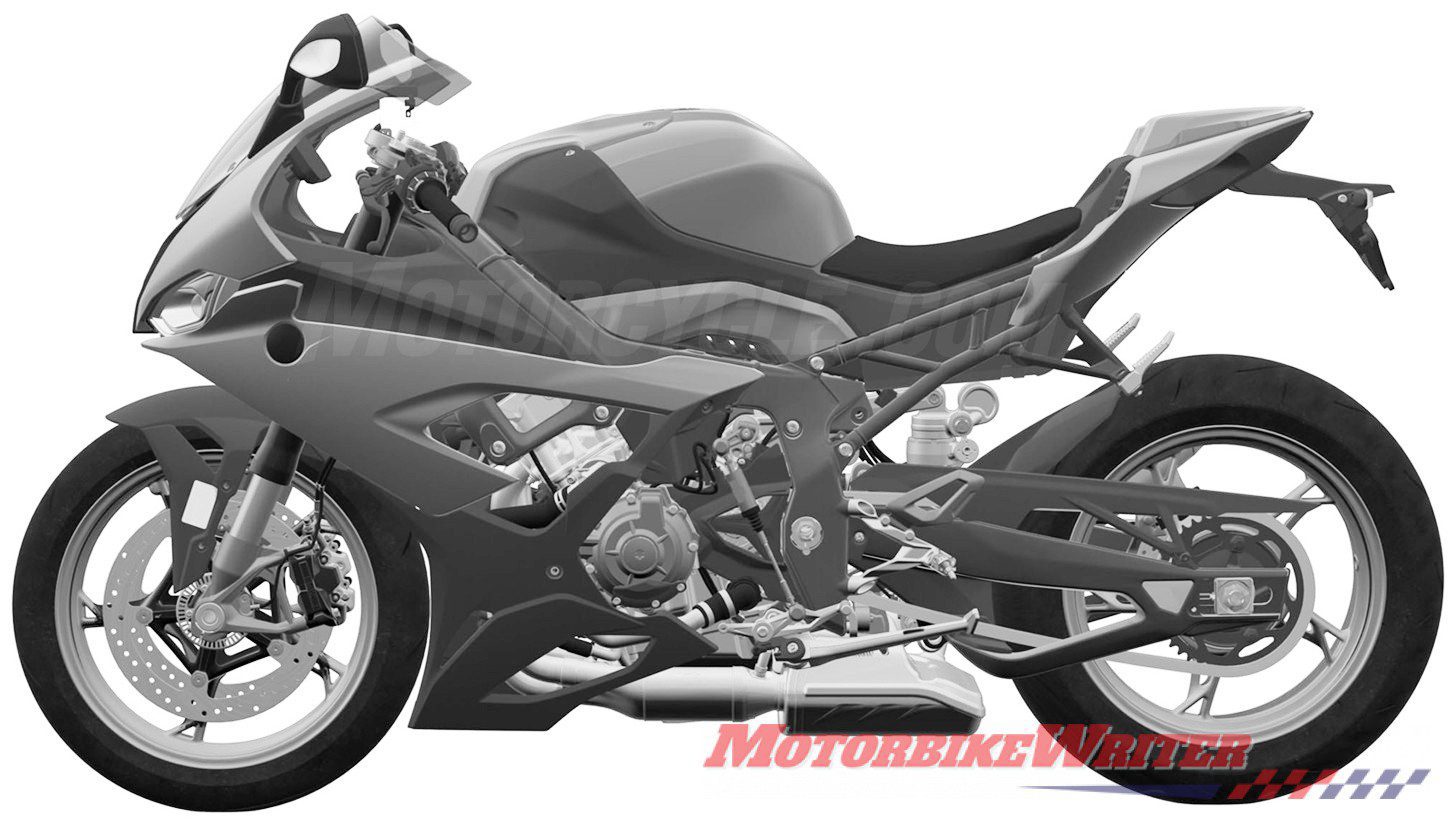 Power boost?
At the same time, the BMW engineers may not have sacrificed power. After all, the new Boxer models have capacity increases from 1170cc to 1254cc with power to hit the magic figure of 100kW, up from 91kW.
The 2019 BMW S 1000 RR filing back in February with Chinese officials do not provide any technical details. However, we predict there will also be a power boost, if not a capacity increase.
However, the images do show traditional symmetrical headlights which may come as a relief to those who can't stomach the cockeyed look of the current and previous S 1000 RR models.
It also seems to have a different trellis frame design which may be stiffer and lighter.
The new Boxer and S 1000 RR models are expected to be unveiled at either the biennial Intermot motorcycle show in Cologne in October or the annual EICMA show in Milan in November.
BMW is expected to unveil eight new models this year with the numbers probably fairly evenly split between the two shows.