Get It for a Little Less
The Shoei VFX-EVO is a fantastic off-road helmet by all accounts. The brand is well-known for making quality lids, and the VFX-EVO is one of its best out there from what we hear. We have not reviewed it, but if you look around the web, it gets high marks.
Now you can buy the helmet for less. Shoei just dropped the price, and that should give you a big dirt-eating grin.
This should be good news for any off-road rider. Although the price didn't dramatically change, even a few dollars off the original price is welcomed. The VFX-EVO is no bargain helmet.
10 Bucks Is Better Than No Bucks
The VFX-EVO used to sell for $539. Now it will go for $529. Ten bucks. I'll take it. That's plenty of cash to fill up your dirtbike's tank a couple times.
Shoie can afford to drop the price of the VFX-EVO because the company streamlined the manufacturing process. The press release doesn't say much about how this was achieved. I'd be curious to know how. Shoei says that the quality isn't compromised. It promises the same high-quality lid as usual.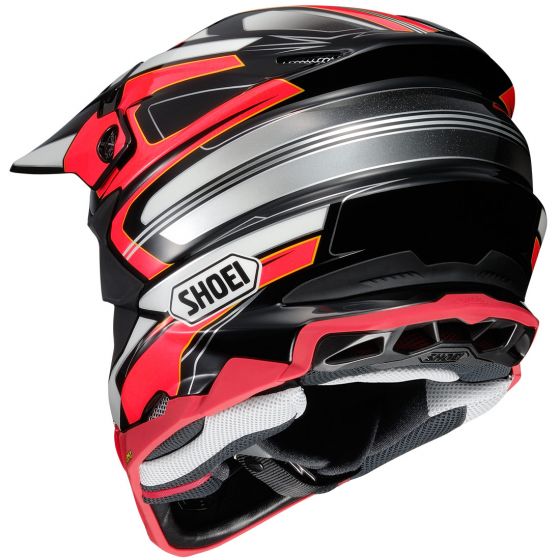 Shoei is known for making helmets by hand at their factory. I wonder if they finally started implementing some manufacturing automation into their process. That would jive with the drop in price. Still, that's just me spitballing. Nothing from Shoei suggests it isn't still doing its thing building handmade helmets.
They probably just streamlined their existing process. As I understand it more than 50 people take a turn working on the helmets. If they could reduce that number and still ensure quality, then the $10 price drop makes a whole lot of sense.