If you've ever had a driver pull out in front of you because you left your indicator on, now you can help prevent that with these self-cancelling indicators.
The Smart Turn System really works and we have such confidence after testing them we have included them in our online shop. For just $160 they may be a life saver.
All cars have self-cancelling indicators as standard equipment, but very few motorcycles fit them as standard.
Now you can have the same safe turning system on just about any bike. They work with most models and the developers will soon have a system for BMWs and Harleys with separate left and right indicator switches.
Smart Turn System
The kit consists of a small cigarette-lighter-sized black box that contains the electronic sensors. There is also a short cable with five wires and connectors for left and right indicators, flasher relay, GND and power supply.
It can be fiddly to install. We took almost three hours to fit it to our 2010 Triumph Bonneville T100, mainly because the bike's wiring diagram didn't match the actual wiring.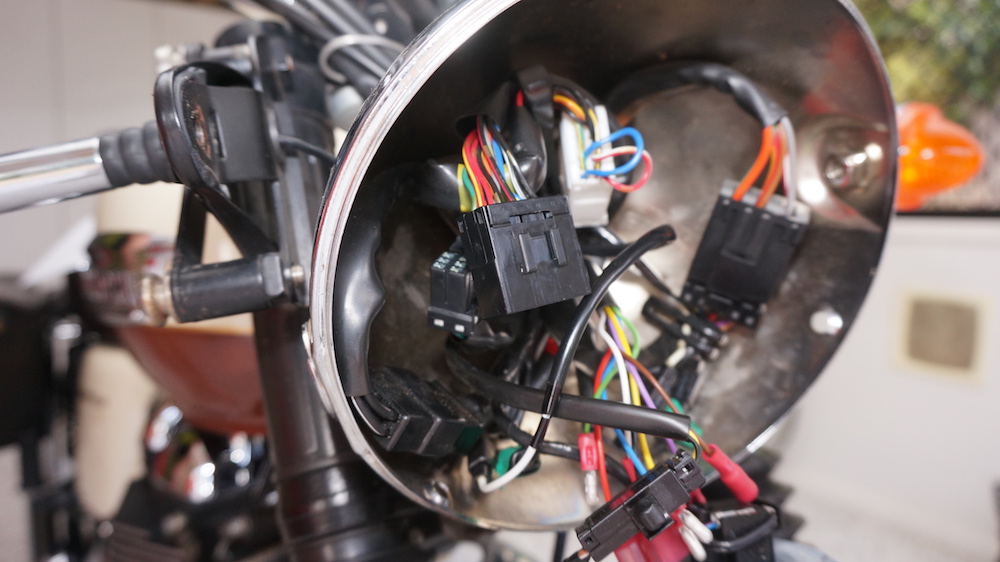 Anyway, with trial and effort, we got it fitted and the wires tuck neatly away with the sensor box in a horizontal position hidden discreetly under the tank.
Best of all; it works!
Self-cancelling indicators in action
For my first test, I headed to a nearby roundabout beside a major shopping centre.
On several occasions I have indicated to exit the roundabout, forgotten to switch off the indicator and queued traffic waiting to exit the shopping centre has driven straight out in front of me.
This time the Start Turn System switched off as soon as I changed direction from the exit turn. I like that they cancel quickly.
The best self-cancelling indicators I have used are on Harley-Davidsons which also cancel straight after your turn. Most others switch off too late and, in my opinion, that's dangerous.
There have been many occasions I have nearly T-boned a car that has driven out in front of me because I have forgotten to switch off my indicators.
It's not that I'm stupid. I ride a lot of test bikes, some with self-cancelling indicators and some without.
When I return to my bike from a test bike with auto indicators, I tend to forget to switch off the indicators the first few times.
Even so, there are also occasions when I simply forget, or leave them on too long and give a false impression of turning a corner.
I've trialled these indicators in virtually every indicator scenario I can think of and they simply work.
When changing lanes on a highway, they will self-cancel after 12 seconds. If you haven't done your lane swap by then, you are indicating for too long.
If you need to cancel the indicators sooner, you no longer push the cancel button in. You simply push the indicator the same way you indicated.
If you push the cancel button, you will feel that it doesn't click any more. That reminds you to push the button sideways, instead.
The kit also includes small rubbers to stop the indicator switch locking into position. It actually gives the indicator a plush and expensive feel.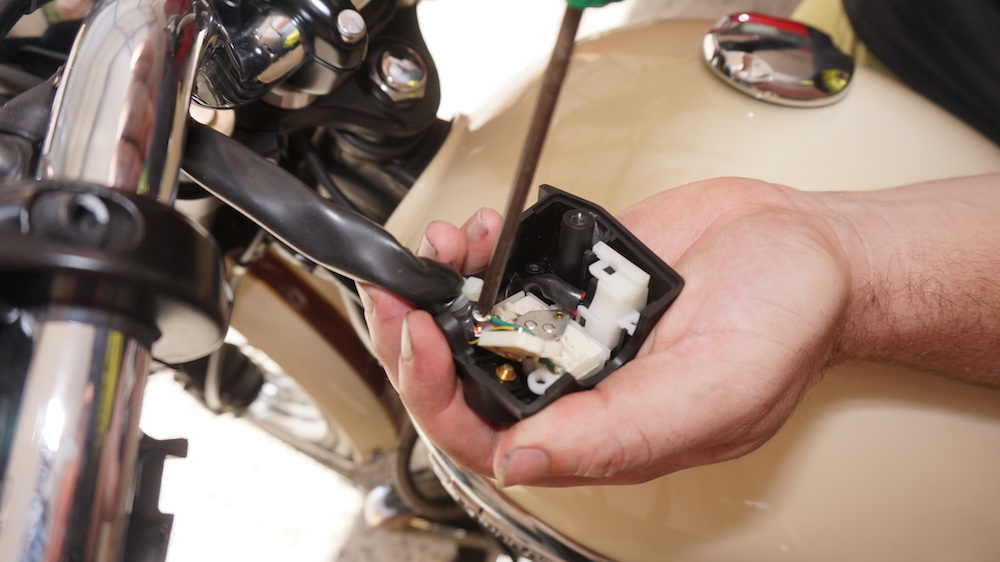 How it works
The Smart Turn System uses motion sensors that send 300 data elements per second about inclination, heading, vibration and acceleration.
It's not a simple lean angle or timed system like on some bikes. It's a complex algorithm that seems to account for every scenario.
That means it can discern between someone sitting at the lights with their indicator on, lane changes on a highway, using a roundabout or making a simple turn on the move.
While we don't believe safety devices should be forced on anyone, we do believe that you are safer with self-cancelling indicators. And with these aftermarket units, you don't need to buy an expensive bike.
However, don't be fooled that drivers will stop driving out in front of you. They still don't tend to look, so take care!