Many helmets now come with quick-release ratchet-lock chin straps that present a problem in securing them to your parked motorcycle because they don't have D-rings.
Some people like ratchet locks because they are convenient yet others believe the D-ring is far safer. All motorcycle racers have D-rings. But it didn't seem to help Marco Simoncelli.
Safety aspect aside, ratchet locks make it difficult to secure the helmet to your parked bike.
It is also an issue for the new Aussie-designed Vozz helmet with no chin strap at all!
While we have never heard first-hand of a helmet being stolen from a parked motorcycle, we have heard second-hand stories of helmets being stolen.
We've also heard second-hand of chin straps being cut to take them. We're not sure what the thief would then do with the helmet!
It is understandable that riders with expensive helmets and intercom systems attached are nervous about leaving their helmet untethered on their bike.
One reader recently asked us about swapping the ratchet on his Shoei Neotec helmet to D-rings so he could secure it to the helmet lock on his bike.
However, it is not only illegal to modify a helmet, but also changing to a D-ring could seriously weaken the chin strap.
Instead, you could try securing your helmet by putting the ratchet end under the seat, then locking the seat in place.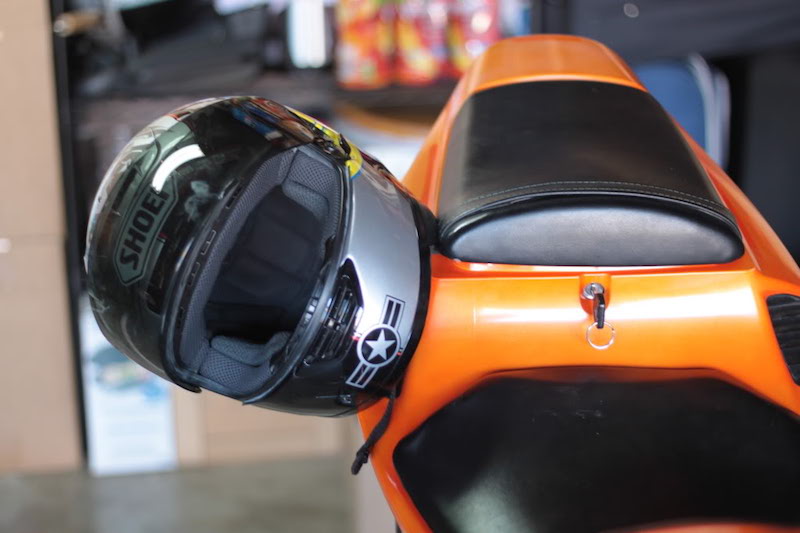 However, that can be difficult with some seats not having a simple lock like my Bonneville T100 or where the chin strap is not long enough to reach in this position.
You can also buy a small and cheap cable lock. This one with a combination lock costs less than $25 and is retractable, so you can easily carry it in your jacket pocket.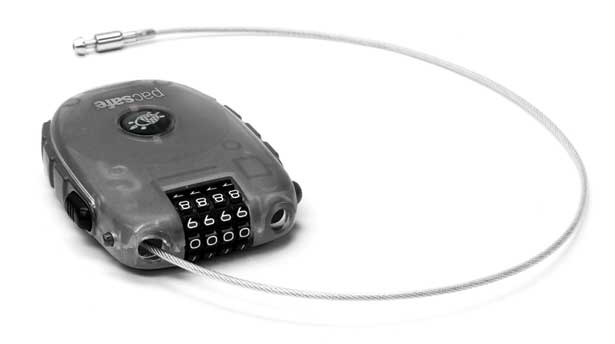 Simply thread the plastic-coated steel cable through the bottom of your helmet and out through the visor area and include a secure part of the bike in the loop such as the frame.
You can also thread the cable down a jacket arm to secure your jacket.
Because the wire is plastic-coated, it won't scratch your helmet or rip your jacket.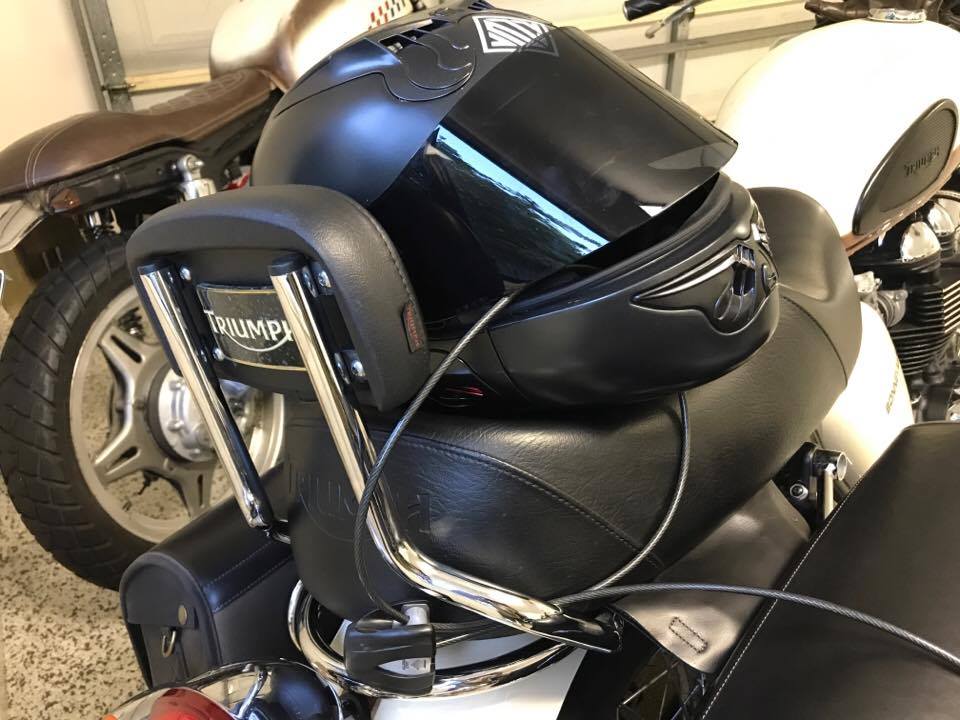 But remember, they are a deterrent only. They are not invincible as a thief with strong wire cutters could cut through.
You can also buy more expensive, but heavier and bulkier, cable locks such as this Rottweiler for about $84 which are resistant to wire cutters and even bolt cutters.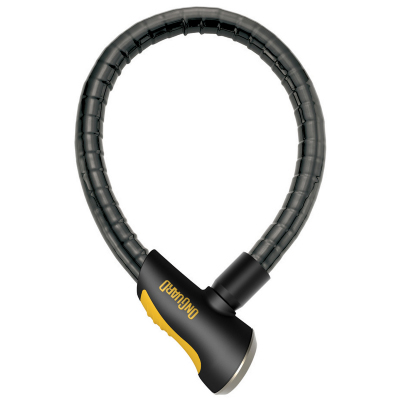 Do you like ratchet-lock chin straps? How do you secure your ratchet-lock helmet to your bike? Leave your comments below.