If you are a good customer, behave yourself, smell ok and act intelligently, you have a better chance of scoring a good deal.
We have already given our top 10 tips to salesmen on how to treat customers properly. Now it's time for customers to learn what salespeople expect and what will help you get a better deal.
Follow these tips from industry experts and you will gain the interest of the salesperson, ensure they take you seriously and score a better deal.
Many salespeople are trained to evaluate your potential in the early questions and if you appear to be a timewaster, they will treat you as such.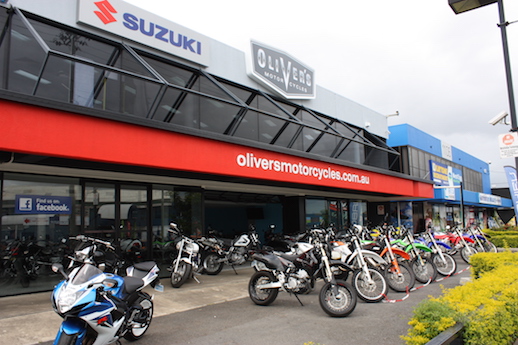 Don't be too demanding. Ask what is possible.

Pick your sales person. Most dealerships will have have a sales person that each customer can relate to. Don't be upset if the female salesperson doesn't get your male sense of humour or if the 20-year-old motocross rider doesn't know who Giacomo Agostini was.

Try to appear reasonable and sane. Many people are not comfortable talking to strangers and come across less than intelligent. The sales person will evaluate you as a time waster immediately.

Try to smell nice. If you or your riding gear have an odour, no sales person will want to spend long enough with you to arrange a test ride or bargain. And they certainly won't want you trying on any clothing.

Don't expect anything at cost. If the dealer doesn't make any money, they can't offer any backup service or support. They will do their best to ensure you go to the next dealer in future.

Try to bundle the deal. It's the best time to get a well-priced jacket, helmet or exhaust slip-on. If you are doing a finance deal, you will get all the goodies for almost no noticeable difference in weekly payments.

If you intend to use your own finance, have that ready before shopping. If you leave after the salesperson has offered the deal, it may not be there when or if you return.

Back to Q1. Ask what is possible. Be nice. Be firm. Don't expect miracles, but maybe you can get riding lessons, a helmet, first service etc for free at time of sale if you ask nicely. Nobody wants to play hardball or deal with dickheads. 
Don't expect a test ride if you are not ready to buy in the coming weeks. Not saying it won't happen, but you are wasting time that the salesperson could be spending elsewhere.

Ask the salesperson how long they have been working there. If it is two weeks, be gentle. If it is 10 years, respect their advice.