Melbourne denim riding gear company Saint, which has developed a six-second single-layer denim, has now opened a flagship store in Melbourne.
Saint began as an online store 18 months ago and has now opened a store at 154 Johnston St, Fitzroy. 
Their "Unbreakable" range of riding jeans, jackets and gloves is made from a special blend of 34% cotton and 66% Ultra High Molecular Weight Polyethylene (UHMWP) that now meets CE standards for six seconds of abrasion resistance or the equivalent of up to 75m of sliding.
We recently tested their top-of-the-line jeans and were very impressed. Read out review here.
Saint was started by Aidan Clarke who co-founded sports apparel company 2XU and clothes designer Mike Elliott.
"Since it's inception Saint has always has always been a denim brand that needs to be worn," says Mike.
"Jeans and jackets that will protect you if things go random and also outlast any denim you have ever owned. A bricks and mortar space is about experiencing everything Saint."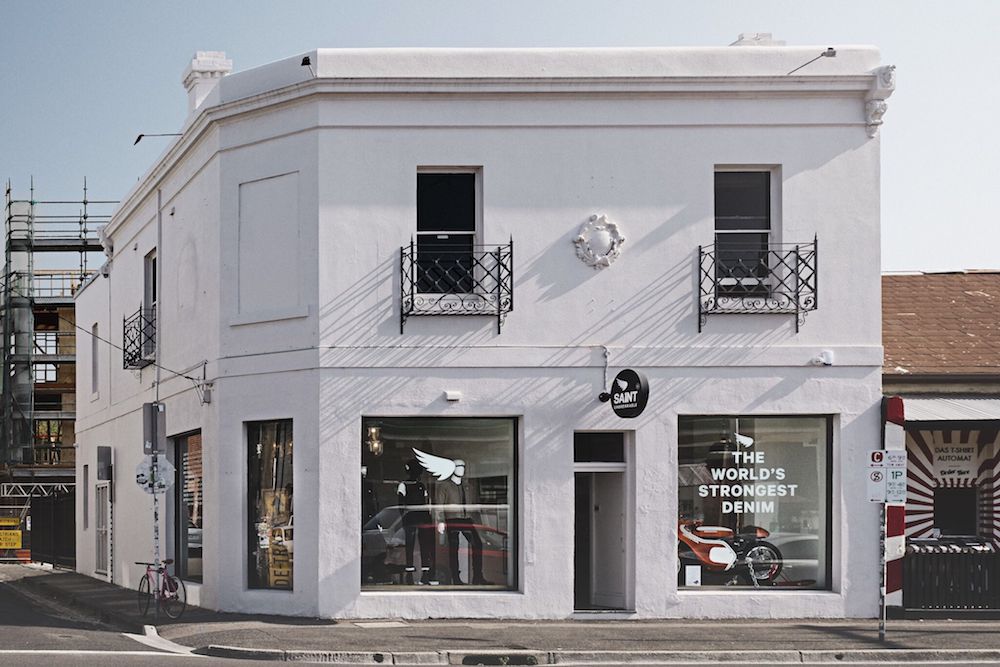 The flagship store showcases the entire Unbreakable collection, including the Saint x Bromley range and the new 'Unbreakable 6' jeans.
Embracing the original Victorian features of the building, the new store boasts high ceilings, vintage Harley-Davidsons and the odd feature wall, playing homage to the previous owners who used to run a wallpaper shop.
Over the next few months, the team plan on opening a bar out the back to create a multipurpose space, where they can hold regular events such as motorcycle workshops and clothing launches.