Lighter, stronger, better. 
Besides being the constant goal for every one of their lids, Gloucestershire-based motorcycle helmet manufacturer Ruroc aims for all three in creating their newest product, a track-focused helmet meeting both ECE 22.06 and ACU Gold standard requirements: The Ruroc 4.0 Track.
Naturally, a track helmet requires tests conducted by somebody well-versed in the routine of the paddock. Somebody who's done time and a bit in the utter dedication of serious circuitry.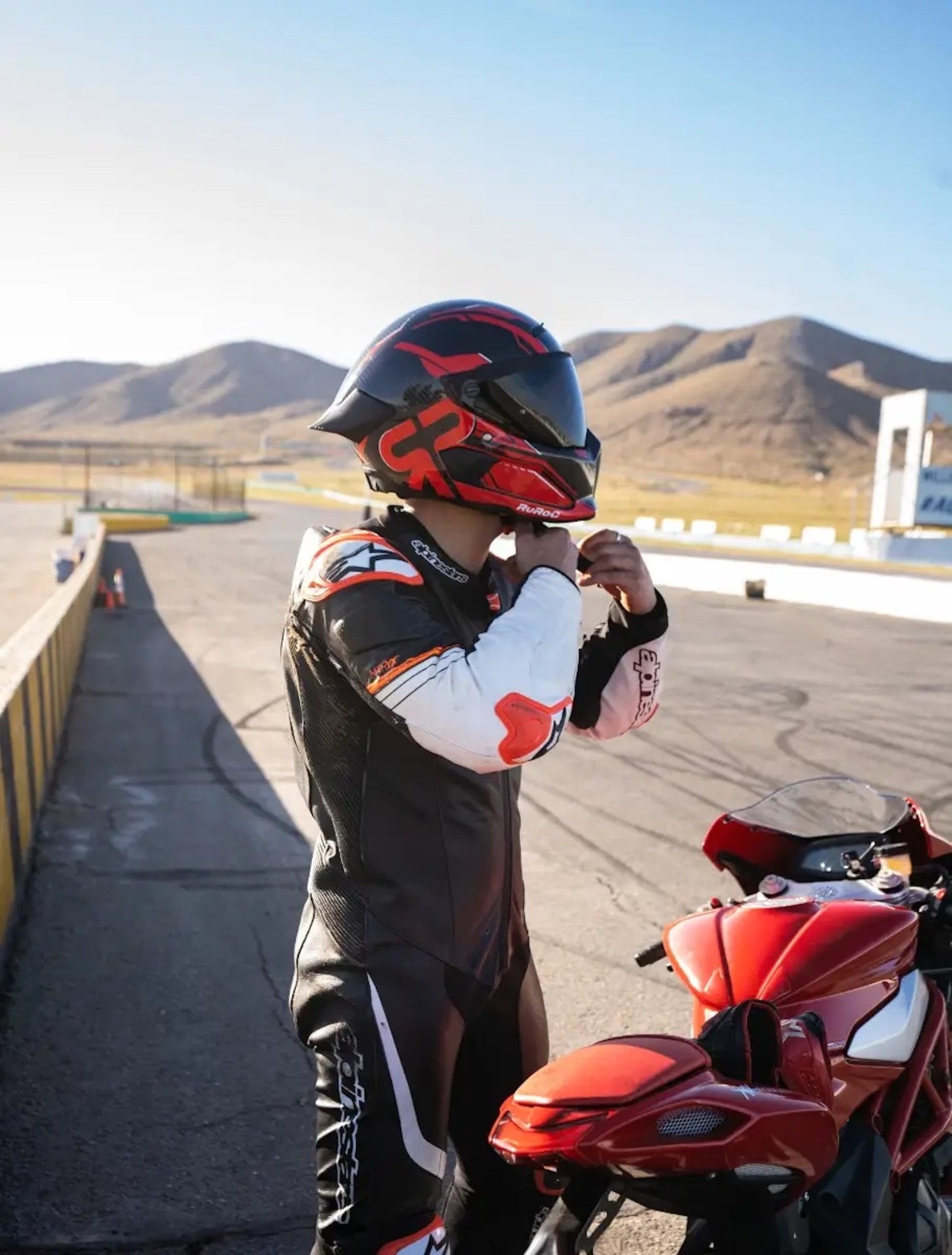 According to MCN, that somebody is Taylor Mackenzie, a recently-retired Grand Prix motorcycle racer and the team manager for VisionTrack Honda Moto3. 
"Riding thousands of laps, at high speed, in a helmet you become very aware of the good points and bad points," Mackenzie states. 
"I was proud to be involved throughout multiple stages, from high speed testing to refine the aero performance parts, to being hooked up to acoustic and thermal testing equipment."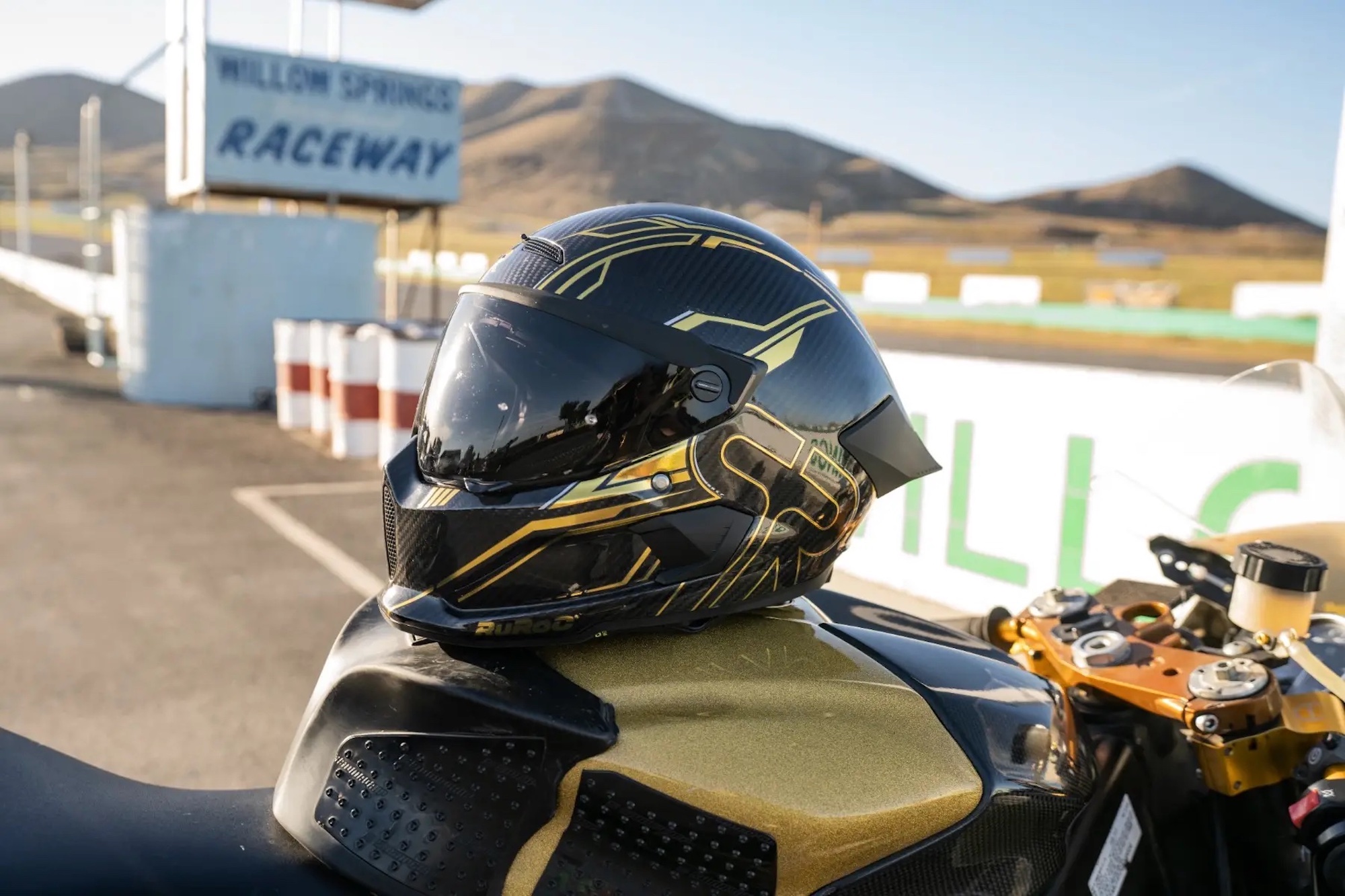 How Does the Ruroc 4.0 Track Beat Previous Spec Records?
Apparently, the creation of the 4.0 Track began with Tom Savage in the Design & Engineering department, with the result garnering a 15% lighter carbon fiber shell and further weight cut from the lining sand clasps/fasteners. 
"We go through and analyze what's making that composite heavier," explains Savage..  
"We've done various different samples of different penetration tests and how that [composite] performs against a sharp penetrating anvil – similar to what's on the DOT test – and find out how that penetrates into the shell."
 "We'll look at how that performs against different criteria until we reach an equilibrium. Then you can start working backwards on the weight to find out where you need to be."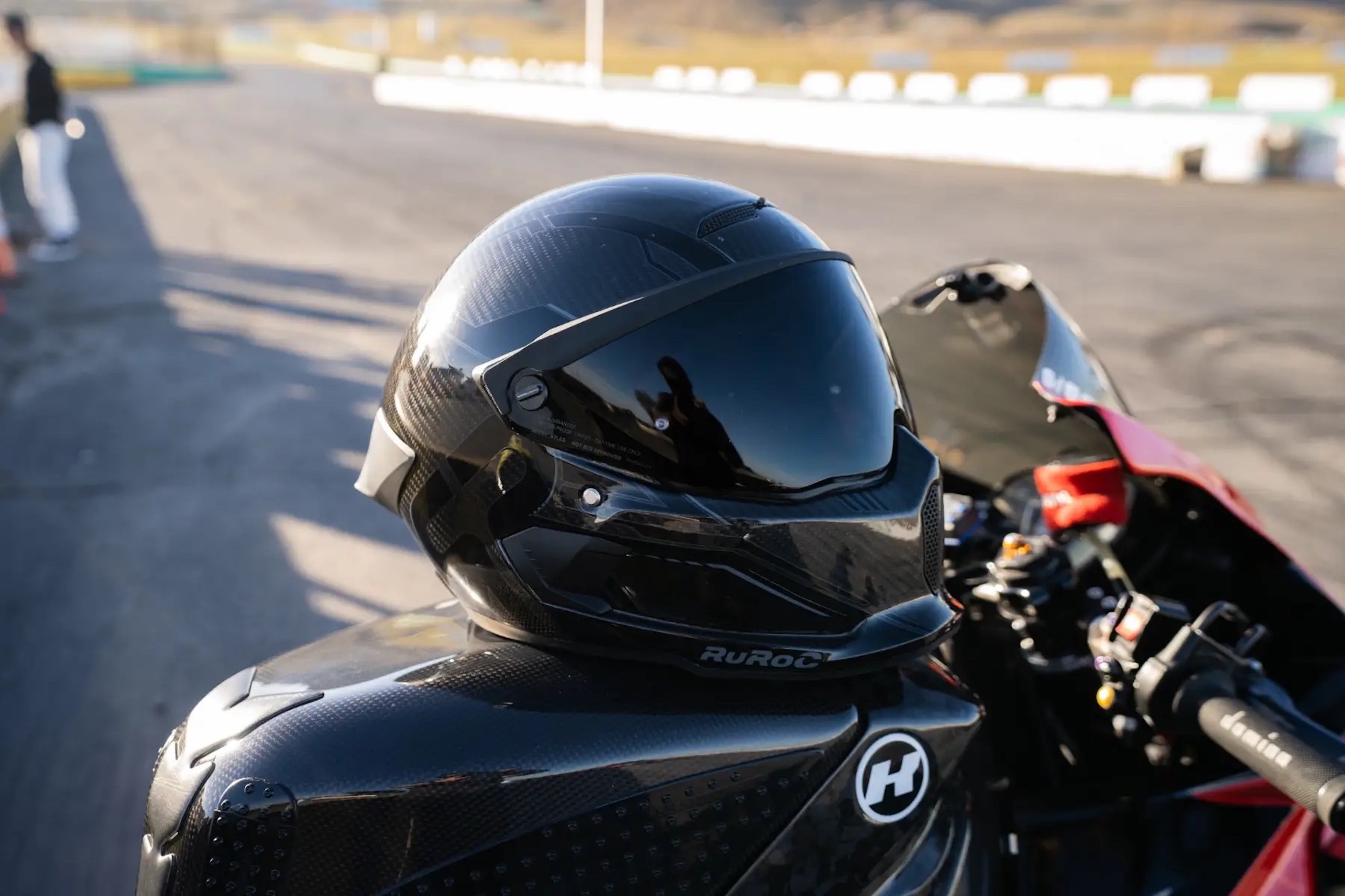 Testing of this new, neat lid purportedly involved a lot of data analysis work using 3D virtual reality (VR) – tech that generates results in one-sixth of the typical amount of time (using typical CAD rendering).
"We… create these parts, 3D print them, stick it onto helmets, and test it – whether that's in the wind tunnel or on the track," adds Jason Esson, Industrial Designer at Ruroc. 
"We could've just changed a strap and called it a 'track helmet', but we really wanted to improve every aspect that we could and one of those things was aero,"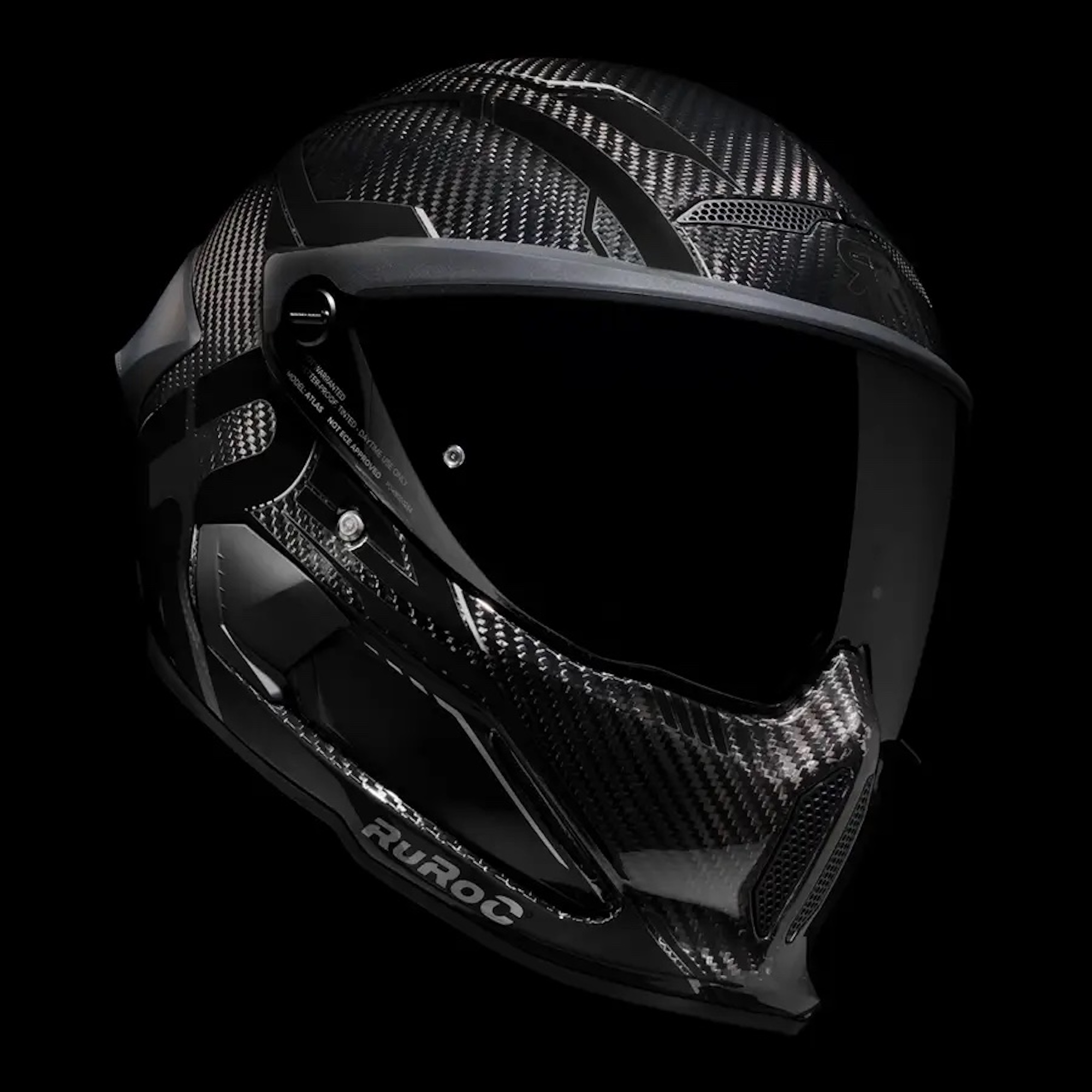 Other prep work for the Ruroc 4.0 Track involved multiple hours in the wind tunnel, with the helmet's top visor seal, spoiler, and side vents all contributing to the positive numbers. 
For the above perks, the Ruroc 4.0 Track is available for $650 USD in the following colors: 
Core Carbon

Viper Green

Ice Blue

Titan Gold

Inferno Red
What do you think of Ruroc's 4.0 Track?
*Media sourced from Ruroc*