Ben Purvis from CycleWorld has just covered a set of patent papers that could show a full-fairinged version of the CB750 Hornet on the way – and it's all thanks to the image of the bike in the figure. 
As seen above, we've been given a bike showing a revamp of componentry behind the handlebars of what appears to be a Hornet… only it also makes mention of a removable front fairing that the Hornet doesn't have.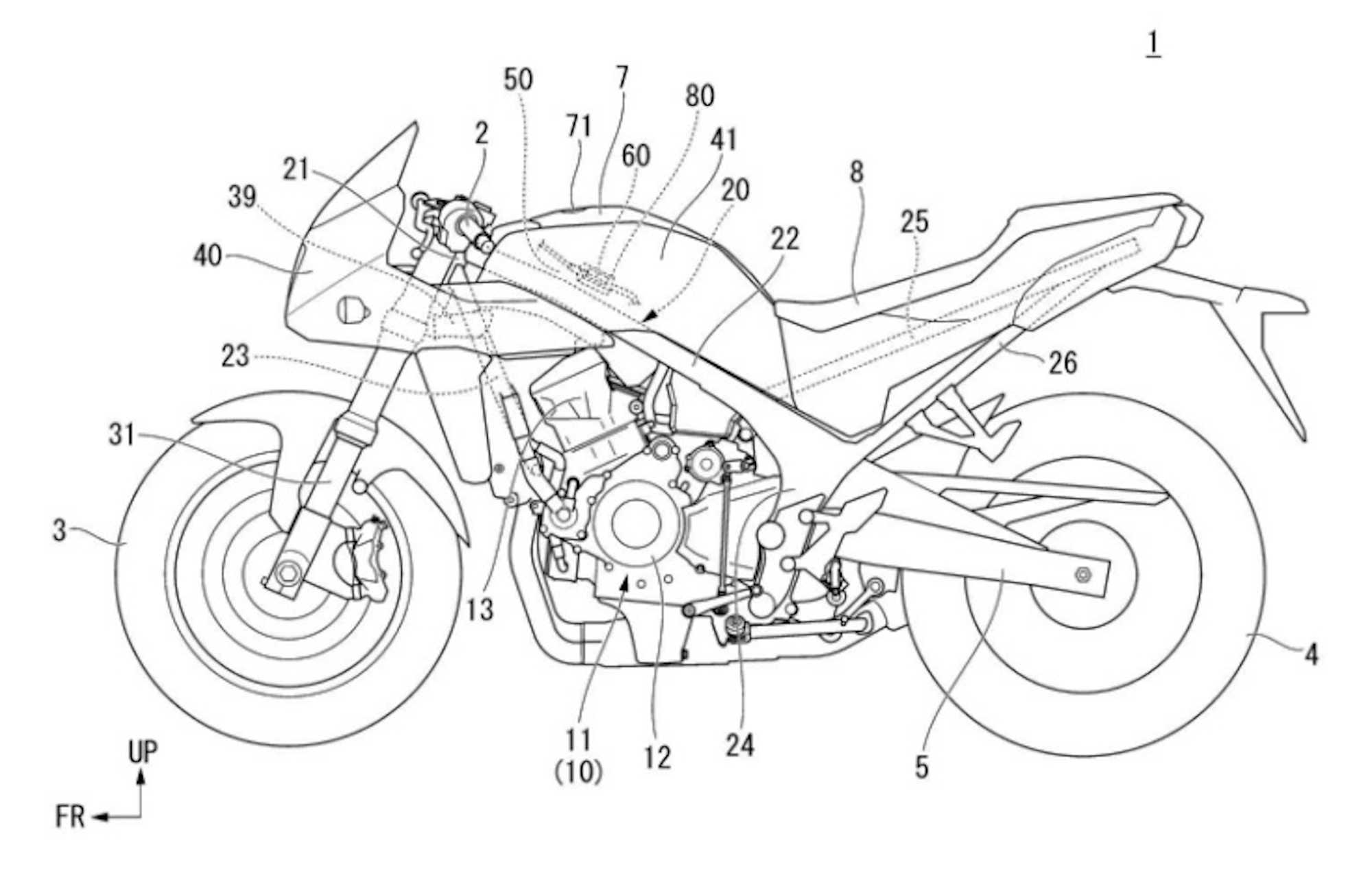 Suspicious? Very.
What's more, this isn't the first time Honda has patented a bit of componentry using an upcoming bike as a vague reference in patent photos.
Purvis points to the fact that the Transalp had shown up in patents prior to the bike's debut, and that everyone's sights are set on the highly popular 750 platform currently kicking about in Japan:
"In Japan, there has been talk of both a full-engined CBR750R and a more retro Hawk 750, with a Hornet engine and frame, and the new patent seems to relate to one or both of these bikes."

– Ben Purvis (CycleWorld)
Bottom line, Honda knows how to make pretty bikes – and we'll be looking forward to seeing how Honda fulfills this patent as we near EICMA and the season's closing.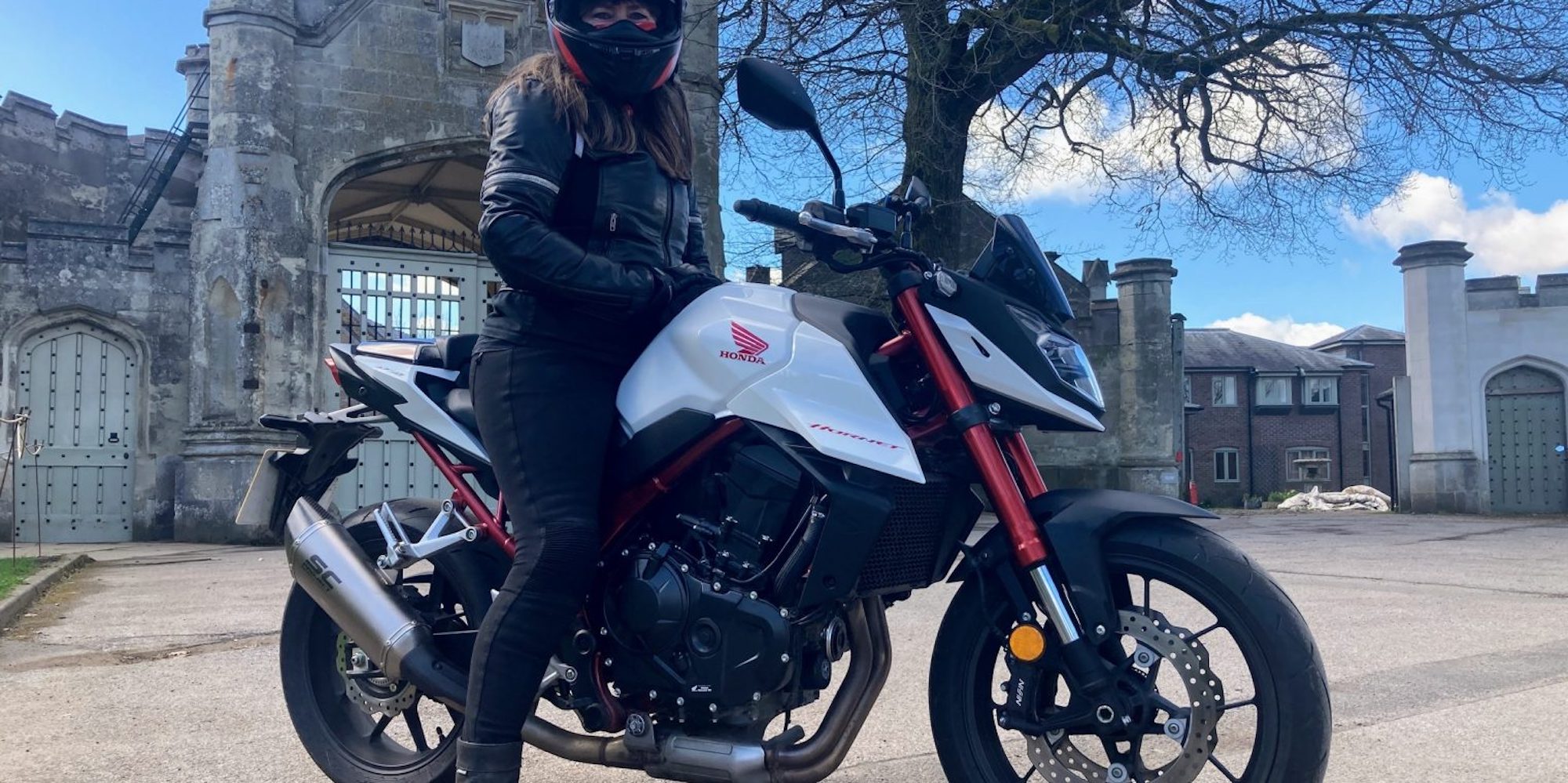 Honda's CB750 in review by BikerKaz for WBW!Curious about what our riders thought of the CB750? Be sure to head over to BikerKaz's review, where she walks us through the perks and cons of Honda's newest Hornet.