Royal Enfield has displayed a Himalayan Dakar Edition in Bangkok as relations at home have soured over a scandal involving the limited-edition Classic 500 Pegasus.
However, it appears this Dakar edition is just a custom design for inspiration and display purposes only, not for production, even in limited numbers. Yet!
Dakar edition
The Himalayan Dakar Edition features a Dakar-style screen, remodelled rear, substantial crash protection bars, solo seat (yet they have retained the pillion pegs!), higher bars, twin-stacked LED headlights, high fender, bash plate, knobby tyres, high-mount exhaust, race livery (in the Thai flag colours) plus the Dakar Rally logo.
Will Royal Enfield go racing with this bike? Probably not as they seem to have retained the very basic brakes and suspension.
It also has a quite low-spec 18kW 411c engine with five-speed gearbox which would never compete against the race-tuned 450cc models that compete in the Dakar Rally.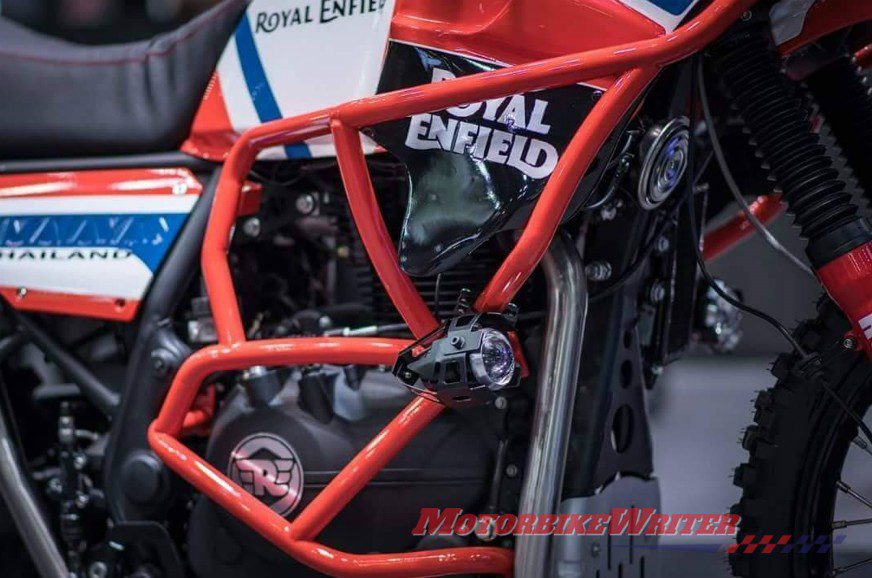 Pegasus scandal
However, given the company's propensity to produce limited edition models, it could produce a limited run of these.
If Royal Enfield does go ahead with a limited edition, they will no doubt be careful to avoid the scandal they have created with their Classic 500 Pegasus Edition in India.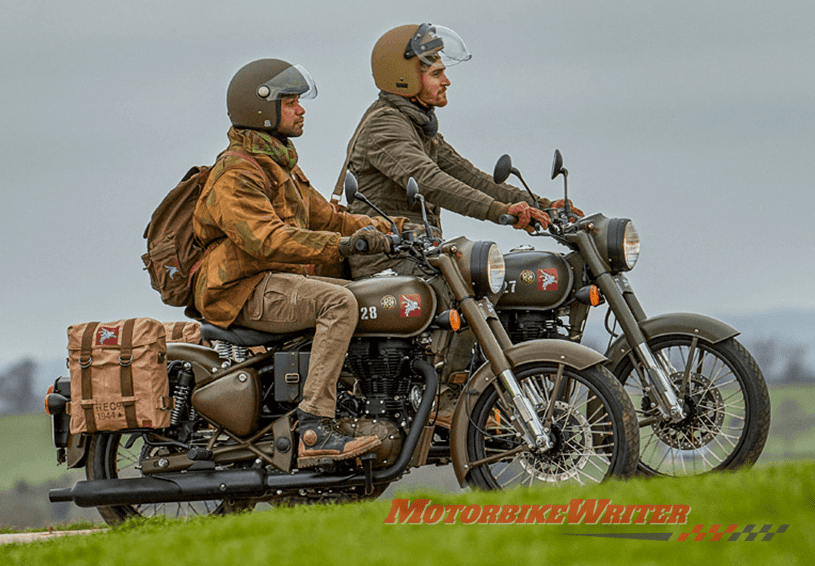 Only 1000 Pegasus models were built for the world with 250 allocated for India. They were quickly and enthusiastically snapped up, even crashing the company's website.
However, just two months later Royal Enfield produced a much cheaper Classic 350 Signals Edition which looks remarkably similar. (It is only available in the Indian market and Royal Enfield Australia confirms we will not be getting it.)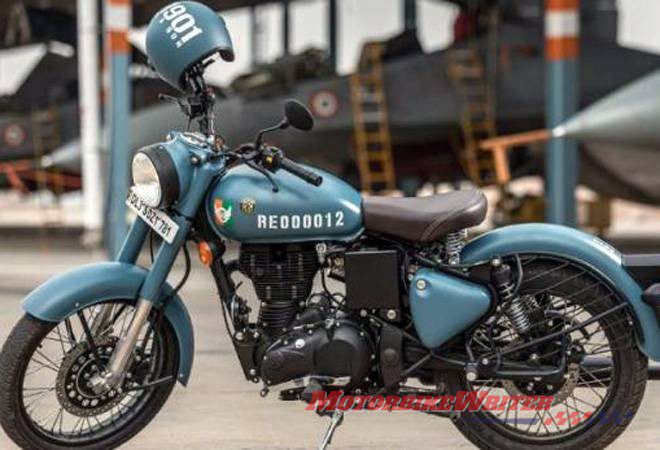 The lookalike model caused much ire among Indian Pegasus owners who were ridiculed by fellow riders for being duped into buying an expensive "limited edition" that seemed not limited at all!
In fact, one Pegasus owner even took his bike to the dump and said he would leave it there!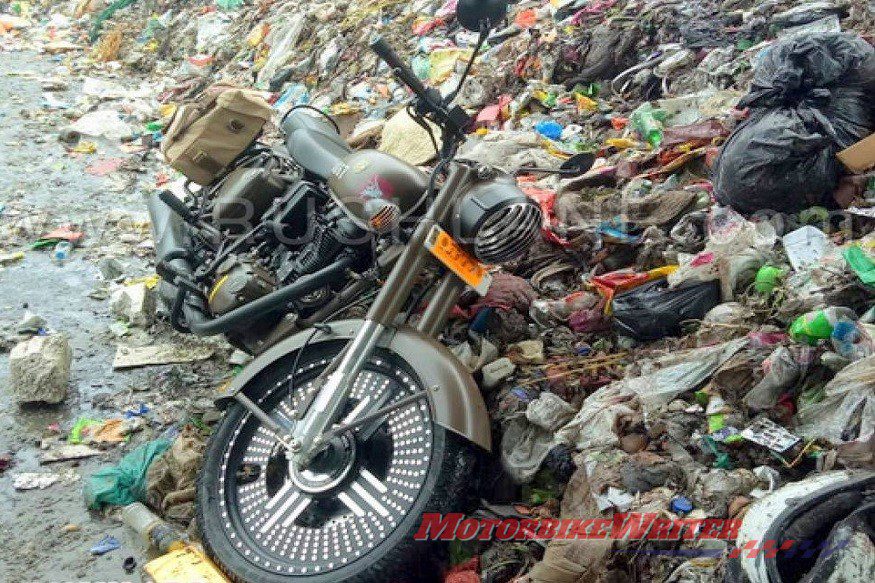 This prompted the company to release an official statement saying the Classic 350 Signal was a much lesser bike, although they fell short of apologising.
No doubt they will have learnt their lesson and be more circumspect about releasing full model runs that look like limited-edition models in future!