The simpler the motorcycle, the more scope there is for customisation, or so it would seem from these two very varied Royal Enfield custom projects.
On the one hand we have the Green Fly scrambler (above) and on the other we have the Nautilus Harley-lookalike.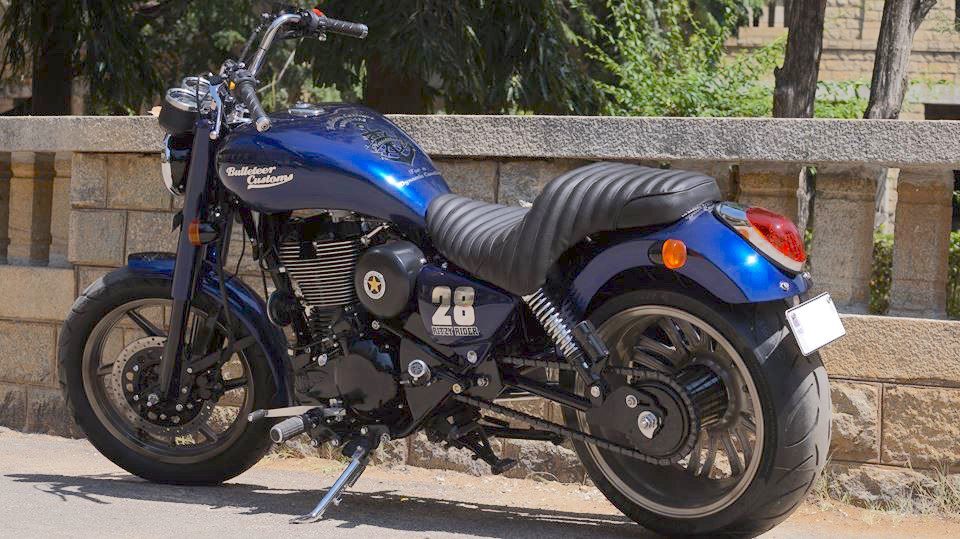 A recent competition in Australia also showed the scope of custom projects that anyone with a bit of imagination can make of the simple motorcycle.
Check out this selection of the competing custom projects which included a bobber, scrambler, turbo and even a chopper.
Royal Enfield Spain recently commissioned the Green Fly from Jesus de Juan who used a Classic 500 with Continental GT frame.
Jesus says the Continental GT frame is more robust and suitable for an off-roader. It also provided the ability to eliminate the air filter, battery box and twin shocks.
It features an offset mono shock, upside down forks and fat 140/150mm knobby tyres.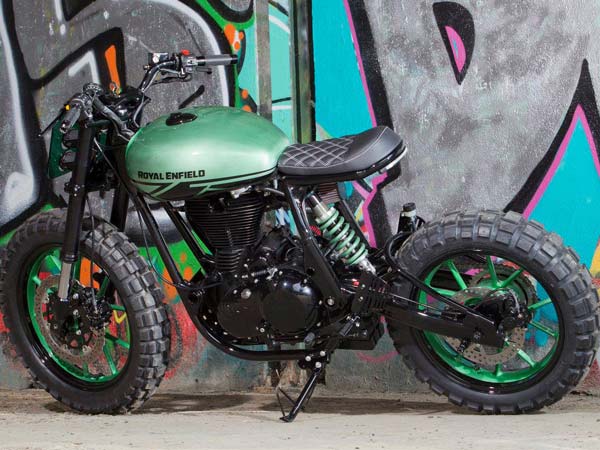 An intended road legal version will receive fenders, mirrors and a catalytic converter to comply with Europe's emission norms.
The Nautilus is also made from a 500cc Classic and comes from Bulleteer Customs of Bangalore, India, who modify Royal Enfields into choppers, cruisers and bobbers.
This custom cruiser is a tribute to Captain Nemo's submarine, the Nautilus which was featured in Jules Verne's novels Twenty Thousand Leagues Under the Sea and The Mysterious Island.
It looks more like a Harley Fat Boy, but features dual Gatling gun exhausts.