Old-school motorcycle manufacturer Royal Enfield is getting closer to releasing an electric model after building a couple of electric prototypes.
Last year, company president Rudratej Singh said they had "several projects in the pipeline and the electric platform is one of them".
"We are in an investment phase in the project where we have a team that is working on different ideas and concepts with a long-term focus. We will disclose our plans at an appropriate time."
Electric prototypes
Now CEO Vinod Dasari has confirmed that they have developed a couple of electric prototypes.
As suspected, Royal Enfield worked on its electric platform at their new English research and development centre in Leicestershire.
There are no further details on the project, but a prototype means they have something that works and is being tested.
It could have been shown at the world's biggest motorcycle show in Milan in November, EICMA, but it has now been postponed a year.
So we are not sure when it will be unveiled.
However, we suspect it won't look too different from the current old-school range.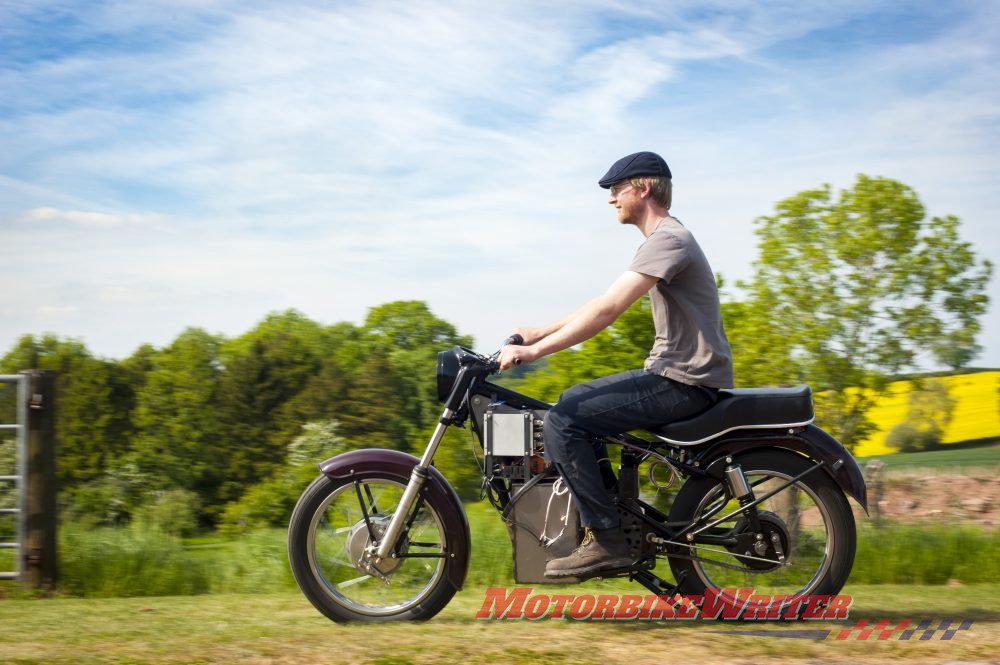 Perhaps it will look like this electric-powered Royal Enfield Bullet built by British engineer Fred Spaven to travel the length of Britain for a documentary film called Charging Bullet promoting sustainable transport.
Royal Enfield is not the only Indian-owned motorcycle company going electric.
Former Czech motorcycle company Jawa, now owned by Indian company Mahindra, is also developing an electric motorcycle in India.
They say it will have the longest range yet of any electric motorcycle.
There is hardly a motorcycle company in the world that is not developing an electric motorcycle.
However, there is more incentive in India for these two companies and others to produce electric bikes.
India has strict air pollution policies in their major cities that make an electric option very desirable.
The Indian Government has also proposed a deadline for complete electric mobility in the country by 2030 and plans $1.4 billion in incentives for the manufacture and sale of electric motorbikes and scooters while penalising petrol-powered bikes.