Tougher emissions rules in India are putting an end to the Royal Enfield 500cc engine which could eventually spell the end for the longest-running model around the world.
The 350cc models make up about 80% of RE sales with the new 650cc twins and the Himalayan now even overtaking sales fo 500cc models.
Now, with the 500cc engine failing tougher BS-6 emissions regulations in India, RE has decided it is not worth the investment to upgrade the single-cylinder engine.
So they will cease domestic sales of the Bullet 500, the world's longest-running model, and the Thunderbird 500 at the end of March with the Classic 500 to follow.
There is no word from RE about whether production for the rest of the world will also cease.
Australian importers UMI says the "500 is continuing for export markets".
However, it stands to reason that tougher Euro and California emissions rules could also see their eventual demise. It's likely a matter of when, not if.
Classic 500cc Tribute Black
Meanwhile, the company is saying goodbye in India with a limited-edition Tribute Black Classic 500 limited to local customers.
As the name suggests, it will be all-black, including the engine.
There will also be some gold touches, comfy quilted-leather touring seats and a commemorative "end of build" plate.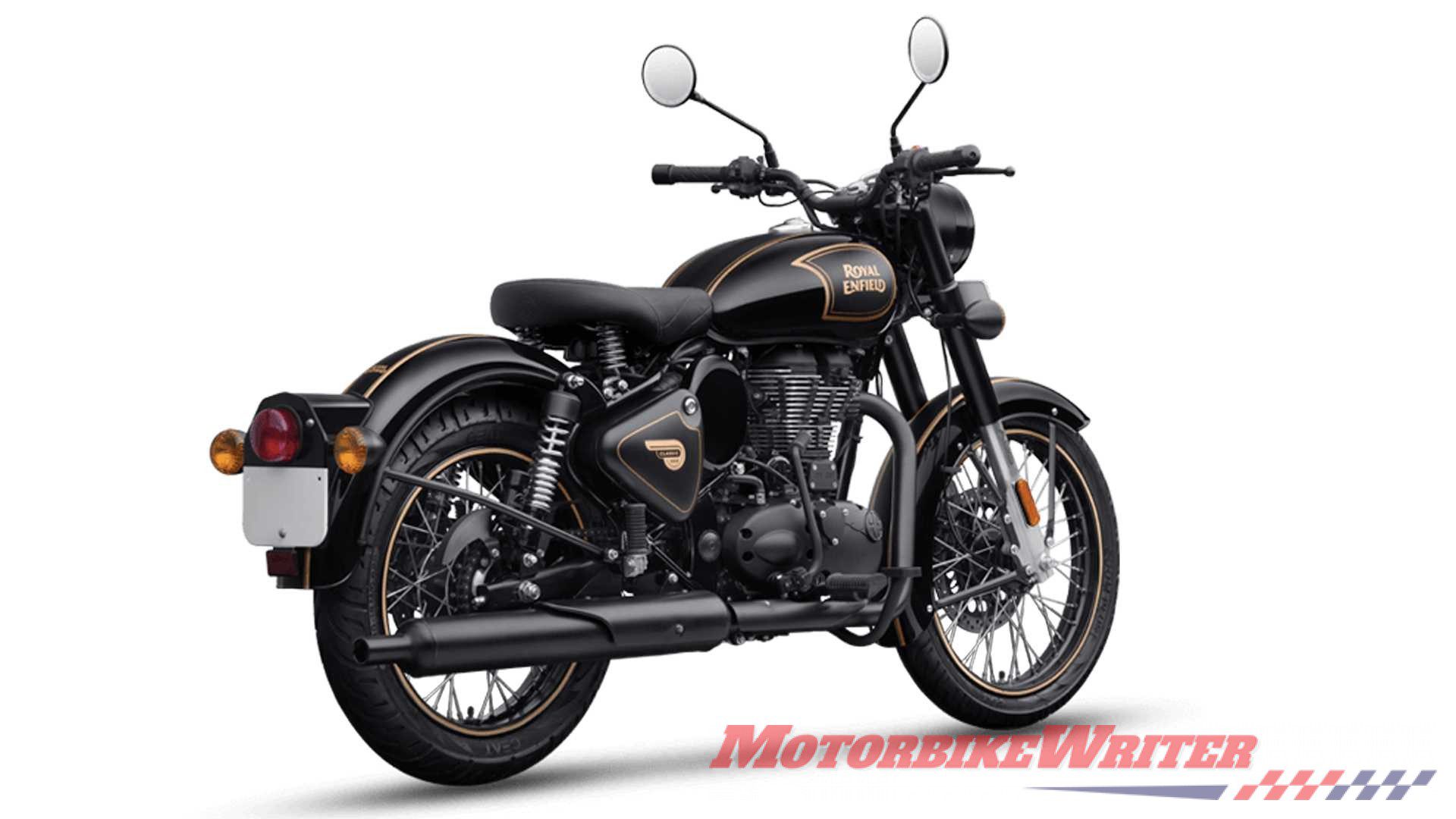 The company has not said how many will be built, but they will be made to order so we presume they will see how many orders they get.
Indian customers will have to register online on the dedicated Royal Enfield website which only takes Indian addresses, excluding overseas buyers unless you have a friend or relative in India who can buy for you!
Customers will receive a unique code which they can use in an online flash sale on Monday  (10 February, 2020).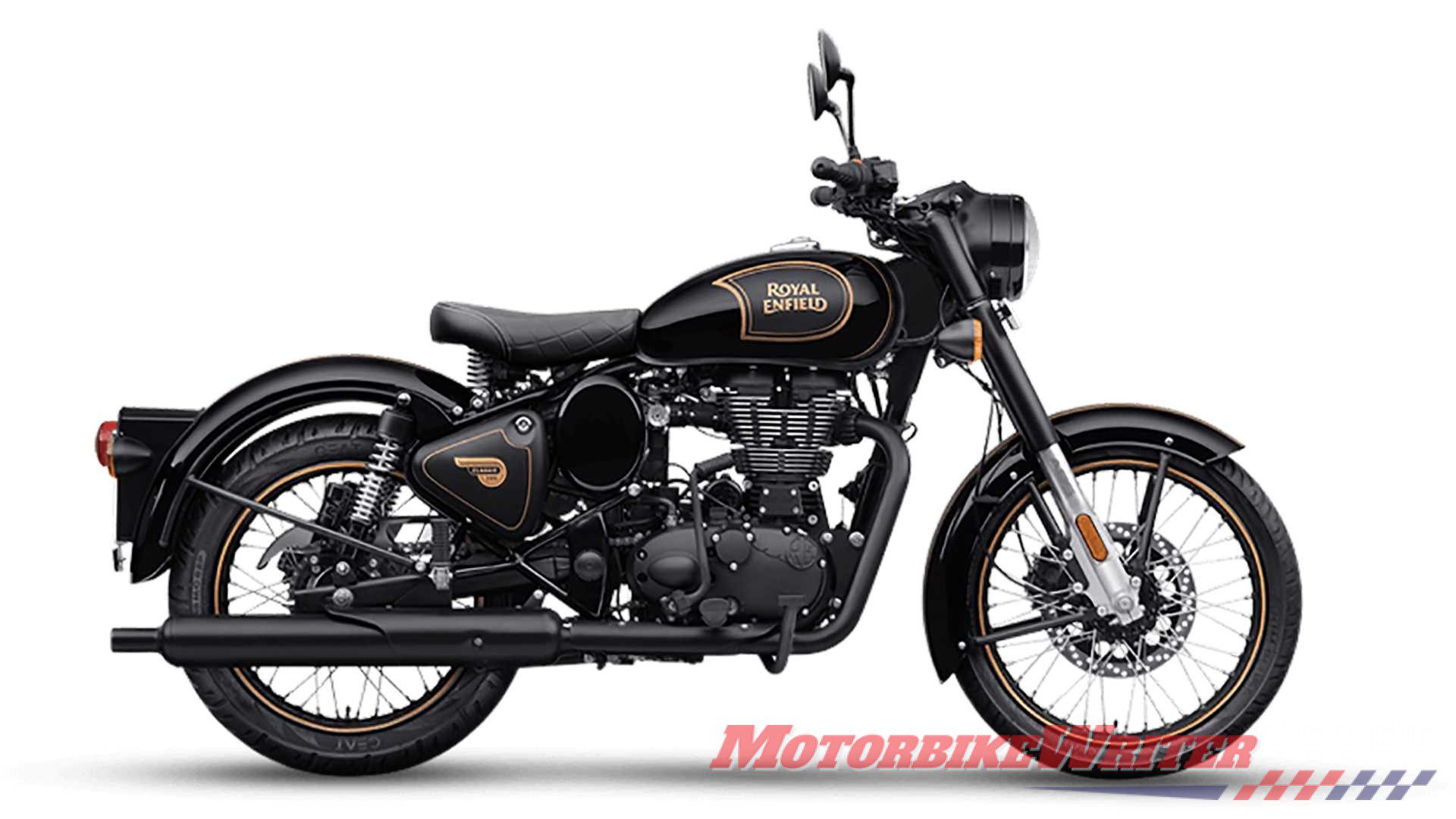 Sliding sales
The booming Indian motorcycle market is the world's largest but it started to decline last year as the wealthy middle class moved from bikes to cars.
While sales were down by nearly 3 million, they still sold 19.1 million motorcycles which is their third all-time highest level.
The decline in local sales has impacted heavily on Royal Enfield which was down 20% in the first nine months of the year. Full-year totals are not yet available.
It's not all bad news for RE as their exports were up by about the same percentage although a lot fewer units.
Meanwhile, Royal Enfield has applied for the trademarks of Sherpa and Hunter which we expect could be applied to the upcoming smaller and bigger Himalayan adventure models.