Big-bore trackers could be the next big thing with Valentino Rossi receiving a Yamaha XJR1300 tracker from fans and Deus Ex Machina making a Kawasaki Z900RS tracker.
Rossi's VR|46 friends have just gifted the MotoGP legend with a custom-built flat tracker called "VR46 Mya".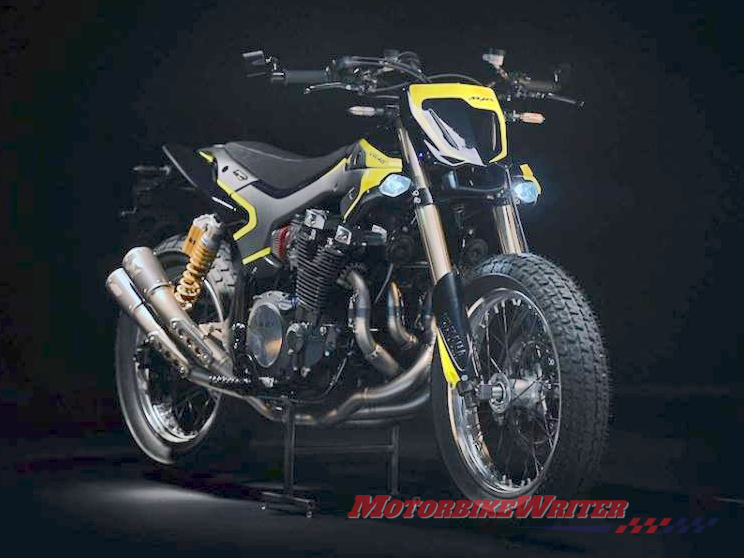 Rossi is a big fan of flat track racing and has built a track at his ranch to which he often invites fellow racers.
Now he will be able to blow them away with this torque monster by Italian designer Rodolfo Frascoli. Among his designs are the Moto Guzzi Griso, Norge, Breva and Stelvio, and Triumph Speed Triple and Tiger 1050.
VR46 Mya includes R1 headlights, WR250 fairings, wire wheels, Öhlins shocks, a custom-made Akrapovic exhaust with "46" logo, plus a host of custom parts and fabrication.
Z900RS big-bore tracker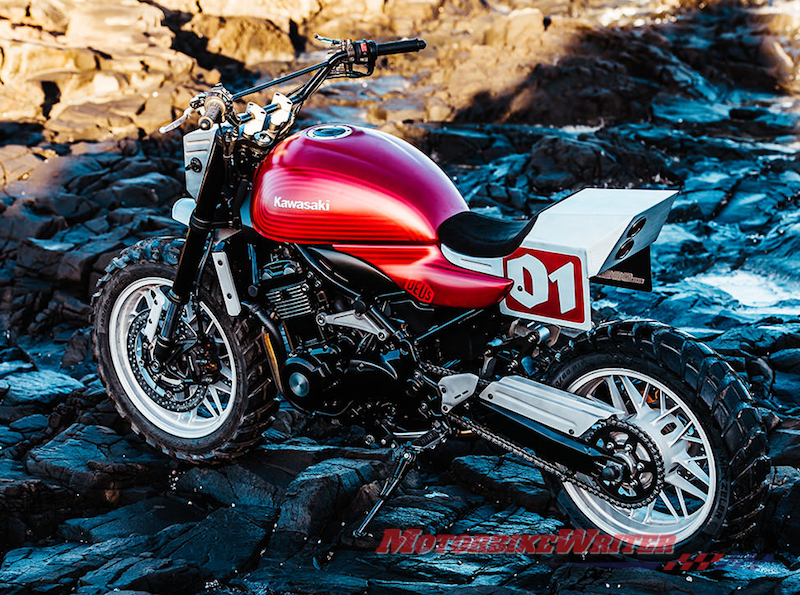 Meanwhile, Kawasaki has asked Australian custom bike manufacturer Deus Ex Machina to make the first factory-sanctioned custom of its newly released Z900RS.
The tribute bike to the legendary Z1 was greeted with much acclaim when unveiled at the Tokyo Motor Show last month. Weeks later Kawasaki unveiled a Cafe Racer production version at the EICMA motorcycle Show in Milan.
Kawasaki could make more versions of the popular retro bike like this Deus flat tracker.
The Japanese manufacturer sent a couple of pre-production models to the Deus Sydney workshop a few months ago and result is the Stone Tracker.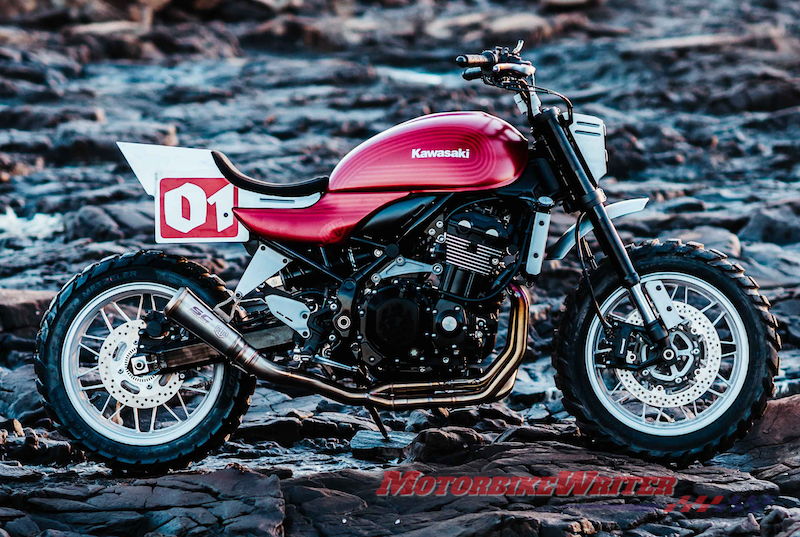 Kawasaki's brief was to retain a lot of stock features. That usually means they are serious about making more versions.
So the Stone Tracker still looks a lot like the XZ900RS. It features a new tail, seat, high chopped fender, '60s-style MX bars, Metzeler Karoo 3 knobby tyres and a rather confronting alloy headlight nacelle.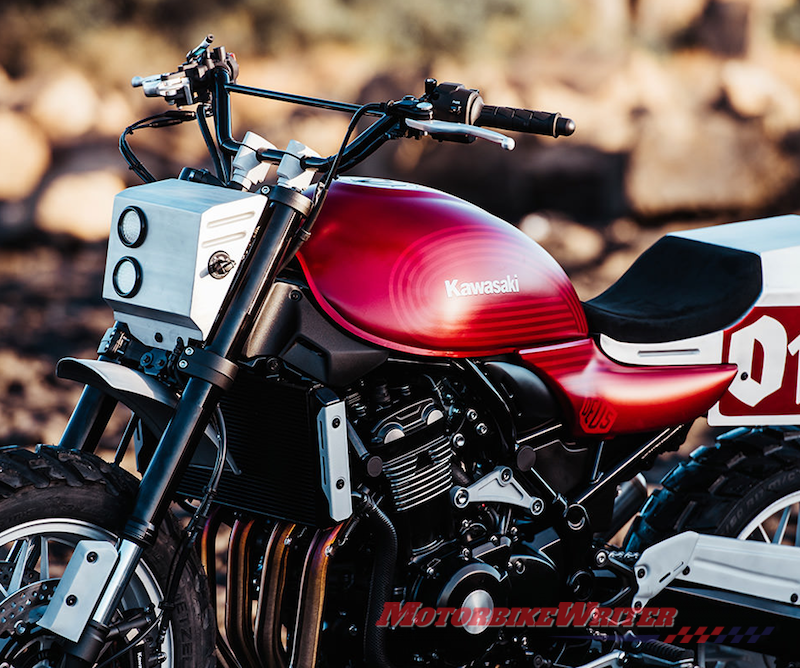 Deus also sandblasted a lot of the alloy parts for a raw look.
Production big-bore trackers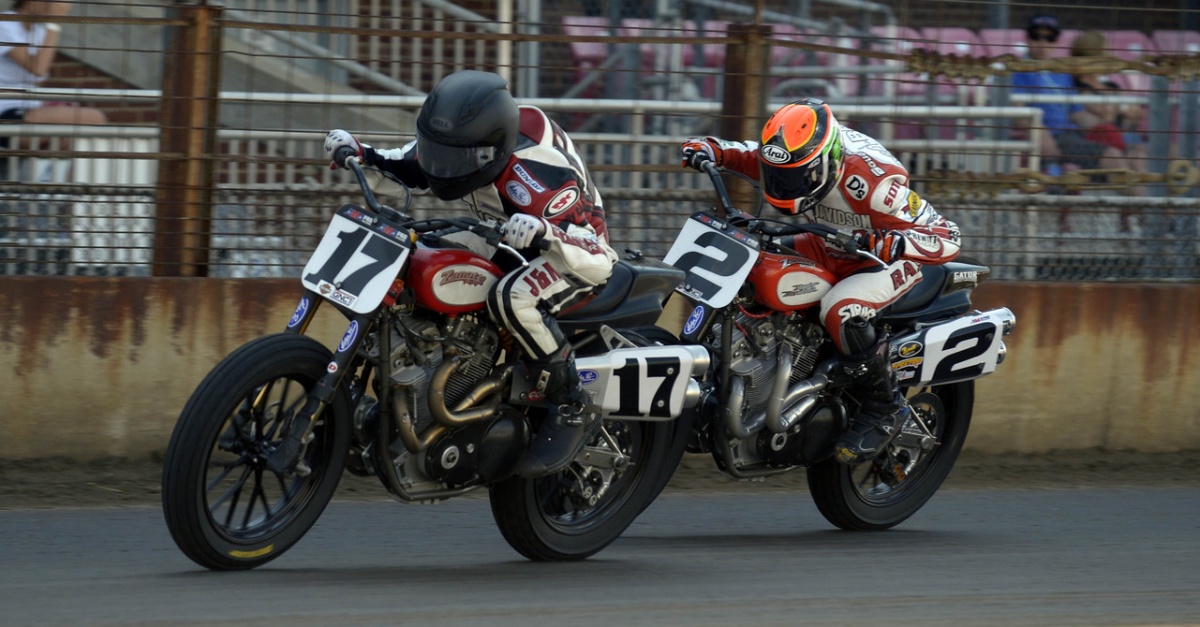 These bikes could very well go into production ushering in a new wave of big-bore flat trackers.
Harley-Davidson and Indian Motorcycle have been fighting it out this year on the American flat track with their 750cc bikes.
The Indian FTR750 took the honours in the company's return year to the track with 14 wins and the top three championship positions.
They recently unveiled a production-ready FTR1200 big-bore flat tracker at the EICMA motorcycle show in Milan.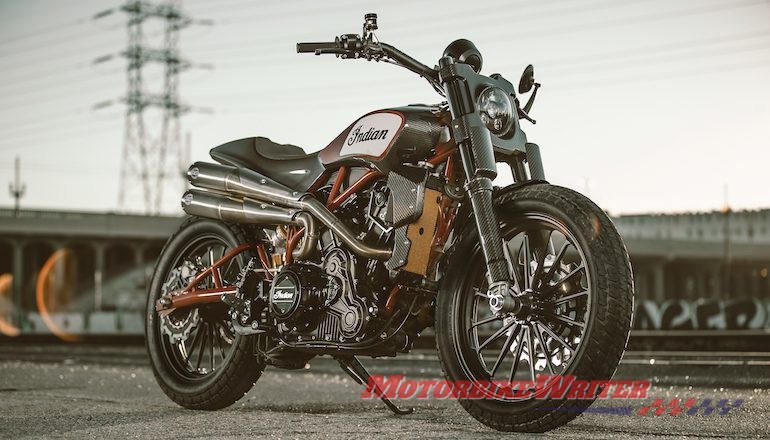 Although there is no commitment yet, we believe it is only a matter of time before the FTR1200 goes into production.
It could unleash a whole new niche in the market for big-bore flat trackers.
They seem the next logical step after the runaway worldwide popularity of big-bore scramblers and adventure bikes.