BMW Motorrad and Roland Sands Design are cementing their affiliation by offering specific R nineT accessories through BMW dealerships.
The special relationship between the German giant and the LA custom bike shop began in 2013 when BMW designers were struggling to build a concept bike worthy of celebrating their 90th anniversary.
So they asked Roland if he was interested.
He wasn't.
So they sent their concept bike to the RSD shop in Los Alamitos and did circle work in the carpark.
That got his attention and he stepped nine and helped them complete the Concept 90, a homage to the R 90 S.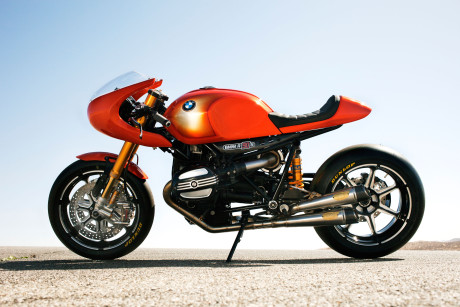 The bike eventually became the R nineT.
It may have been a watered-down version of the RSD concept, but it has given rise to four more delicious variants, all of which are great blank canvases for customer personalisation.
So now BMW is offering customers special RSD "Machined Parts" for their R nineT, R nine T Pure, R nineT Scrambler, R nine T Racer and R nine T Urban G/S.
BMW Motorrad Australia boss Andreas Lundgren says the parts are "pretty cool".
"It's however not the first time we have sold non-factory options through our dealers," He says.
"Previous examples include Gilles tooling, Laser exhausts and Alpha Technik Motorsport parts." 
The aluminium parts have a hand-polished black coating which is then CNC machined. Selected areas are milled again to reveal the original aluminium surface.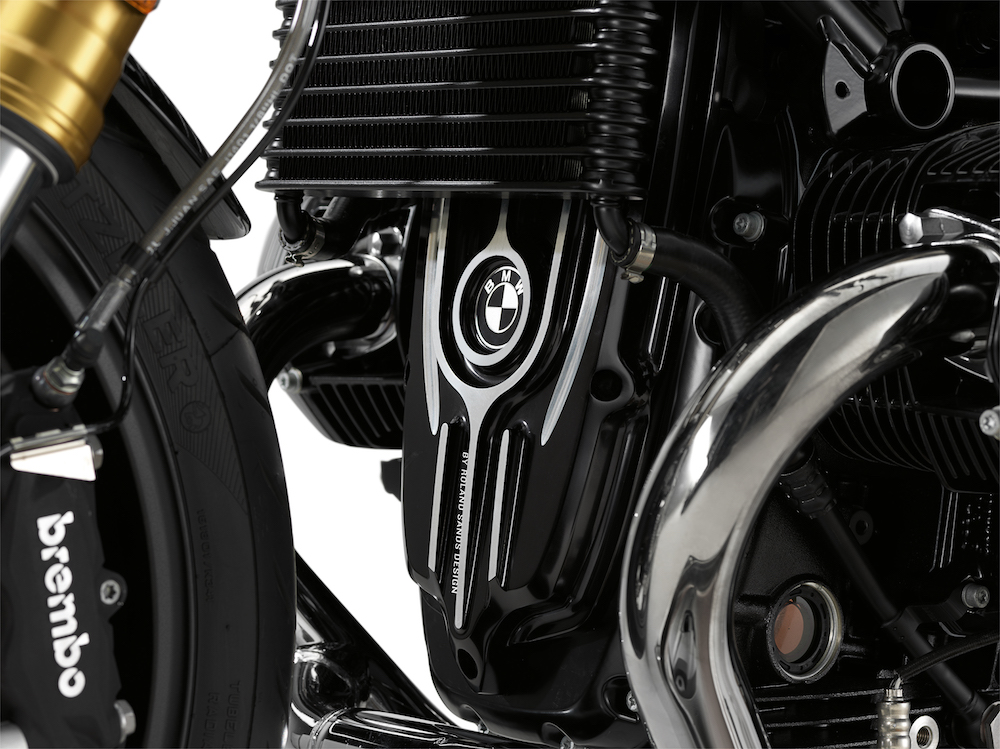 They are then stamped with a logo featuring "BMW Motorrad" and "by Roland Sands Design".
The Machined Parts include: cylinder head covers ($3000), oil filler neck lid ($150), belt cover ($1600), headlight cover ($900), handlebar end cover ($200), rear axle cover ($300), bevel gear bearing cover ($100), swinging-arm pivot mount cover ($200).
If you buy them all separately, they will cost $6450, but if you buy the lot as a package, it's only $4500, saving you $1950.
BMW says more RSD products are being developed.
Meanwhile, there are Akropovic sports exhausts for the R nineT and R nineT Scrambler.
The Akrapovic titanium slip-on muffler costs  $1139 and the full system is $3100 (plus labour to fit).