Like Deus ex Machina, the Distinguished Gentlemans Ride and sweating while riding, Rob Hamilton and his 'MotoFeelz' brand is a staple of the Sydney motorcycle scene. If you've seen a post on a certain, very popular, custom bike blog about a cool Sydney bike, chances are the photos were taken by Rob. And don't get me started about his Instagram channel. It's top shelf.
But like all great content creators, we don't often get to hear about why they do what they do. They are oftentimes so busy making content about the subjects they love, they'll leave their own stories by the side of the road. So in an effort to rectify this, we wrestled Rob off his bike, took away his keys and forced him to answer a few personal questions. Here's what he said.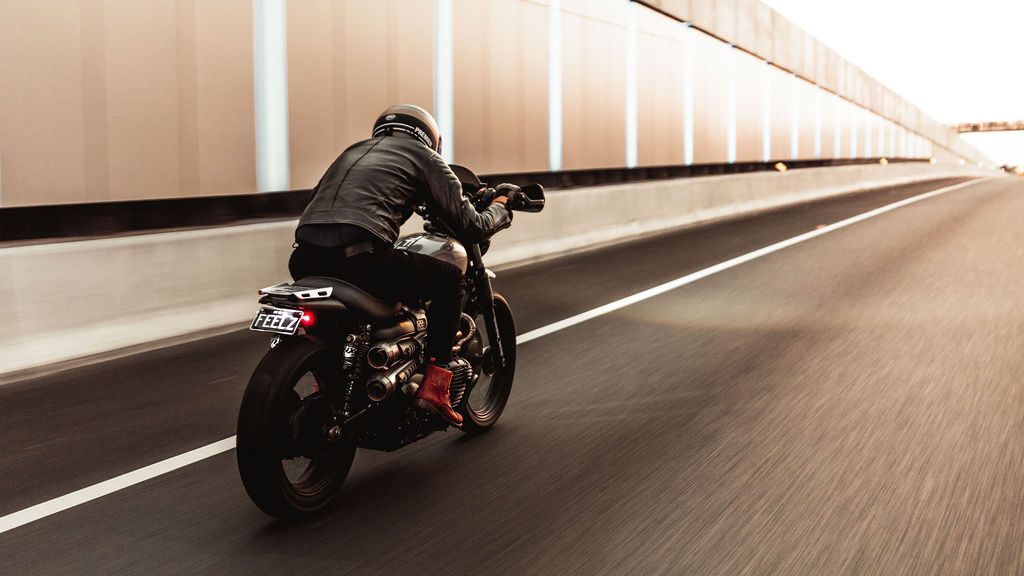 Can you introduce yourself?
Hey! My name is Rob Hamilton. I'm a Sydney-based professional musician, photographer and now YouTuber for my sick lil moto brand, 'Moto Feelz.'
Where are you right now?
Right now I'm in my office wearing my dressing gown. It's getting damn cold here. Before this I was replying to a bunch of emails, preparing a few shoots and getting ready to set up my new home flash studio. Exciting times ahead!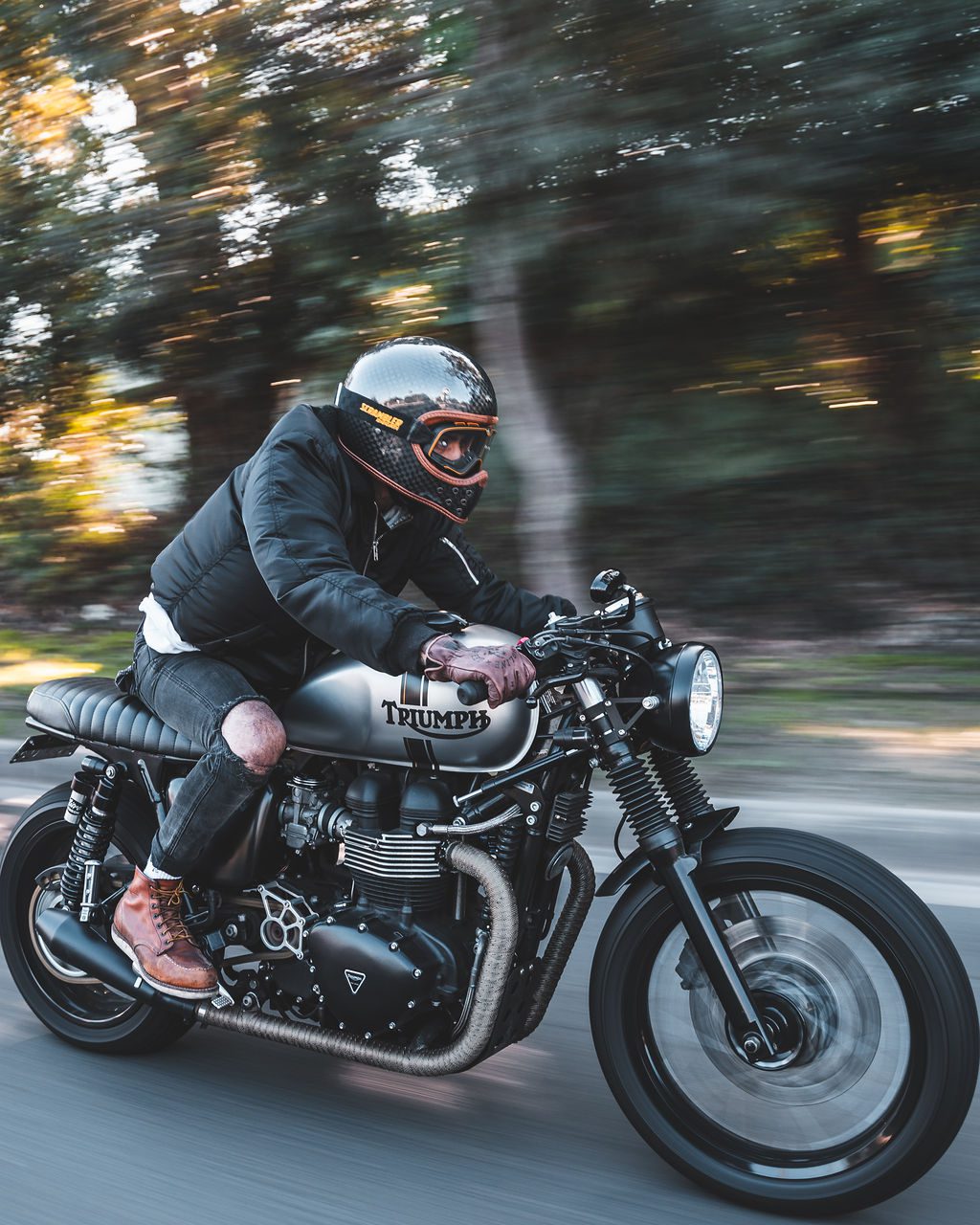 What is it about motorcycle photography that inspires you?
It's the challenge of trying to capture the feeling that riding a motorcycle brings. I was a late bloomer when it came to riding, and photography for that matter. Mum never wanted me to ride after all the accidents my dad has had over the years, but I was always fascinated by them.
Being in the music scene, I didn't know anyone else that rode a moto. I was a complete loner and was witnessing one of the most enjoyable experiences of my life. I wanted others to know what they were missing out on and so I started shooting different kinds of motos including the lifestyle, culture and art behind the builds. Now a whole bunch of my muso mates bought bikes and are frothing.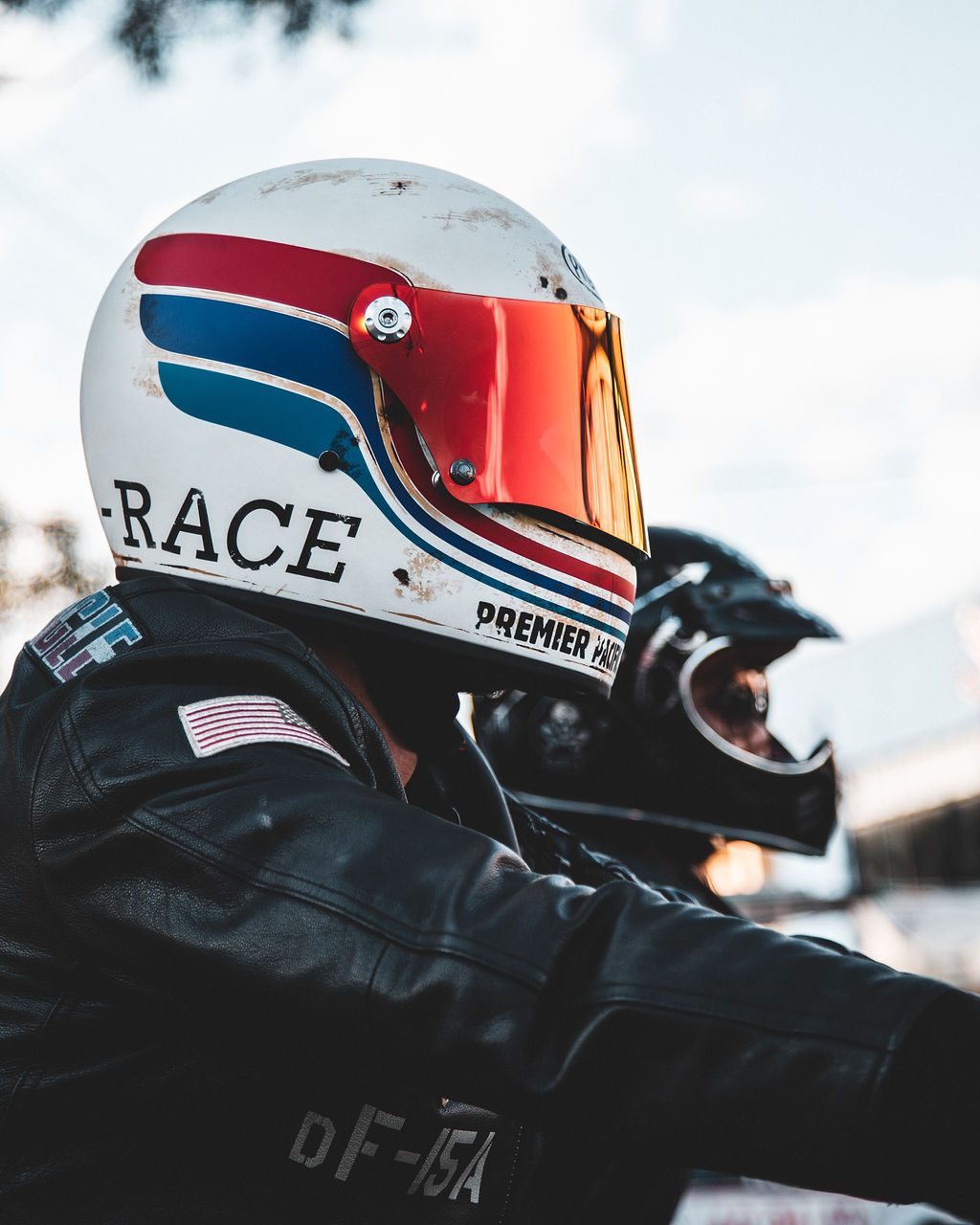 What makes for a great motorcycle photo?
Location is important. Mostly it needs to relate to the style of the bike. Also lighting; if the moto has some mega chrome on it then you don't wanna be out in the direct sun. I prefer shadows or clouds to shoot with. Adding the rider in with unique moto gear that matches the bike always adds another level of emotion to the snap.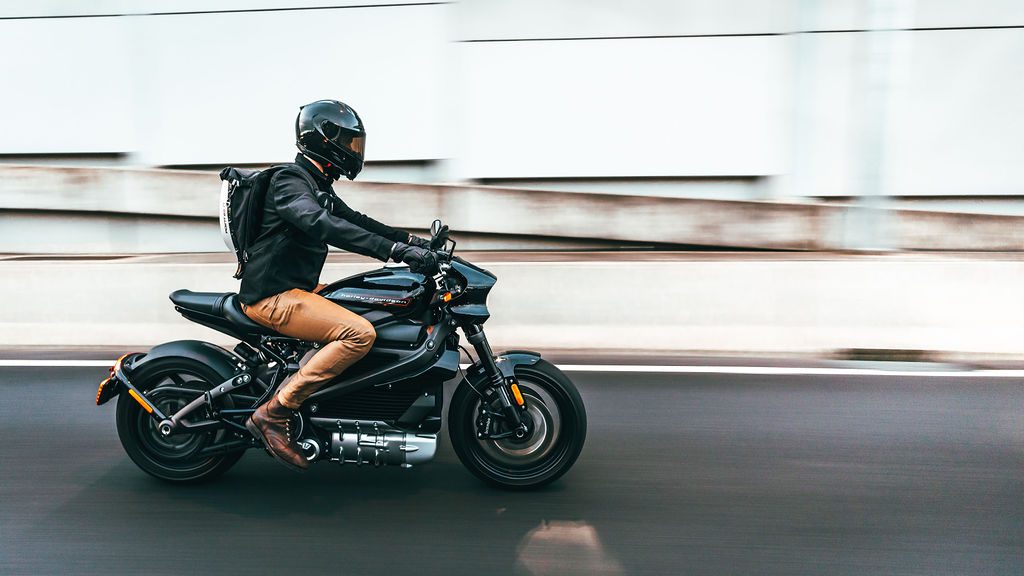 What are your go-to camera and lens combos?
I've been rocking my Canon 5D MK IV and either my 35mm Sigma ART 1.4 or my Canon 70-200mm 2.8 for quite some time. I love the compression of the 70-200mm but the thing is HUGE and it can get pretty weighty on the back when going for a ride longer than 30 minutes. I occasionally bring my 16-35mm 2.8 for when I shoot my rolling shots due to space limitations, but it's so wide, it can warp the image and make the bike look all whack.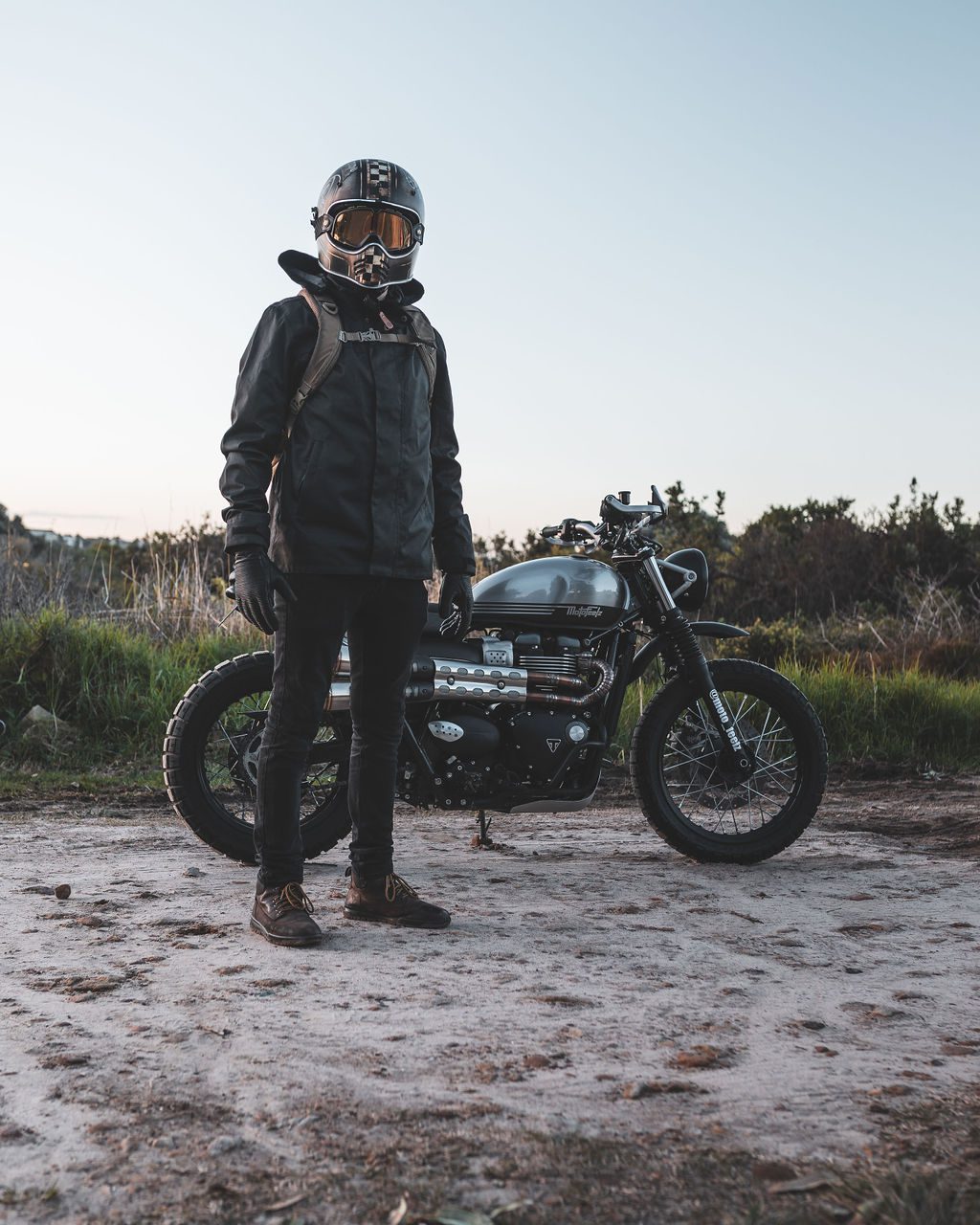 Describe your dream outdoor shoot location.
This is a tough one. Time is always at sunset. Always. It'd be during Autumn so we're not freezing or dying of heat. Bike and place? I have always dreamed of being asked to shoot for Arch Motorcycles and hang out with Keanu Reeves in the Californian desert, kicking up heaps of dust. Maybe replace the Arch with something more 1200 Scrambler style with massive, aggressive tyres and epic lights. Just as long as Keanu is riding it!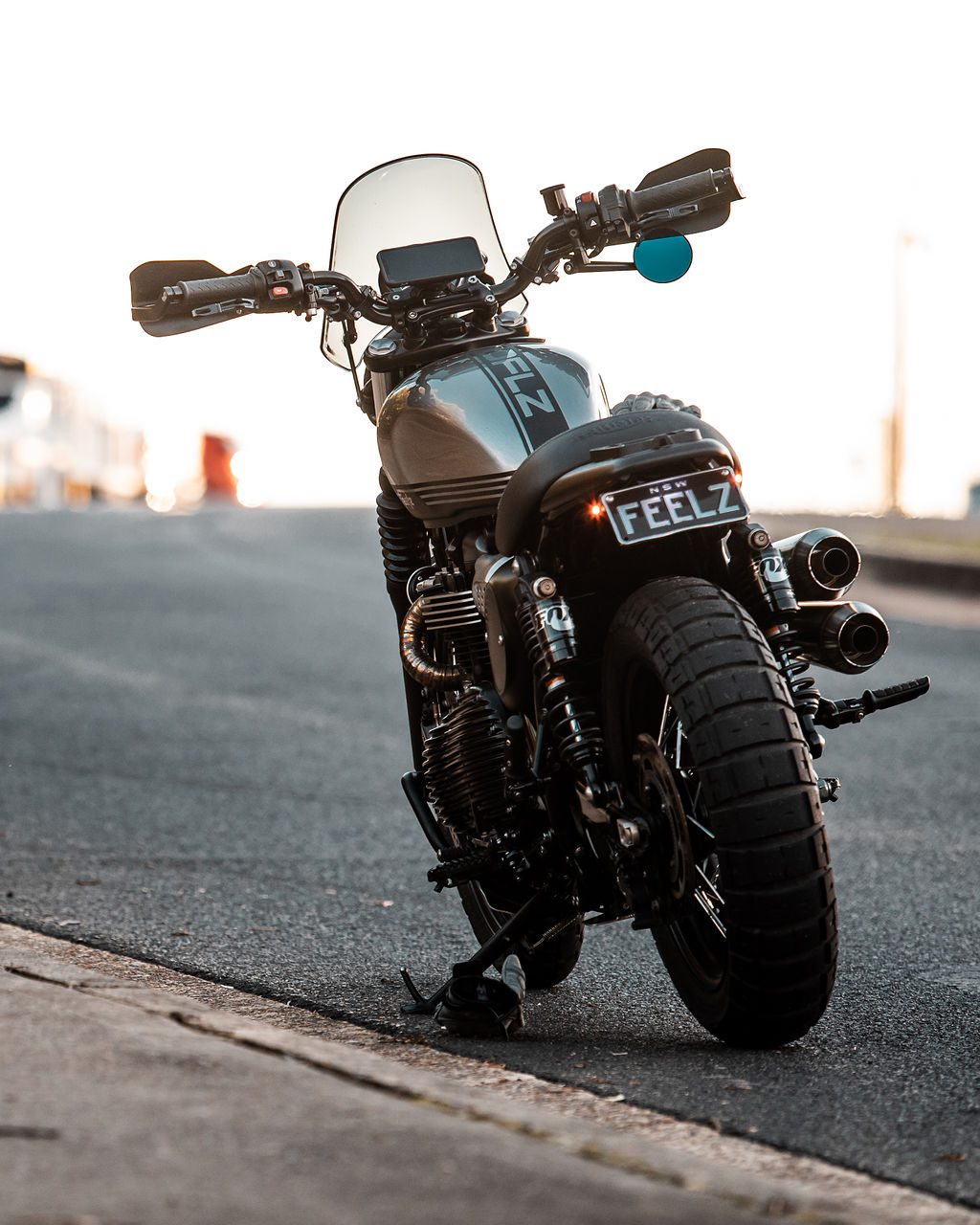 What bikes do you own?
I own a Triumph Street Scrambler that I bought new in September 2018. Since then, I have customised it with a new spray job, pipes, fabrication, suspension, lights, tyres and more. It looks and sounds the absolute business, but it was also a bike that I wanted to ride every day. Last year I went on a massive 5000km ride around New South Wales, where I dropped it a few times and put a few cred marks on her, but I'm totally cool with it.
That's the vibe I'm going for. I want it to look used and semi-beaten. It is a scrambler after all. Saying this though, I do take very good care of the scram and learnt pretty fast that parts are expensive, so I bought myself a 2003 Yamaha WR450F for practising my off-road shenanigans.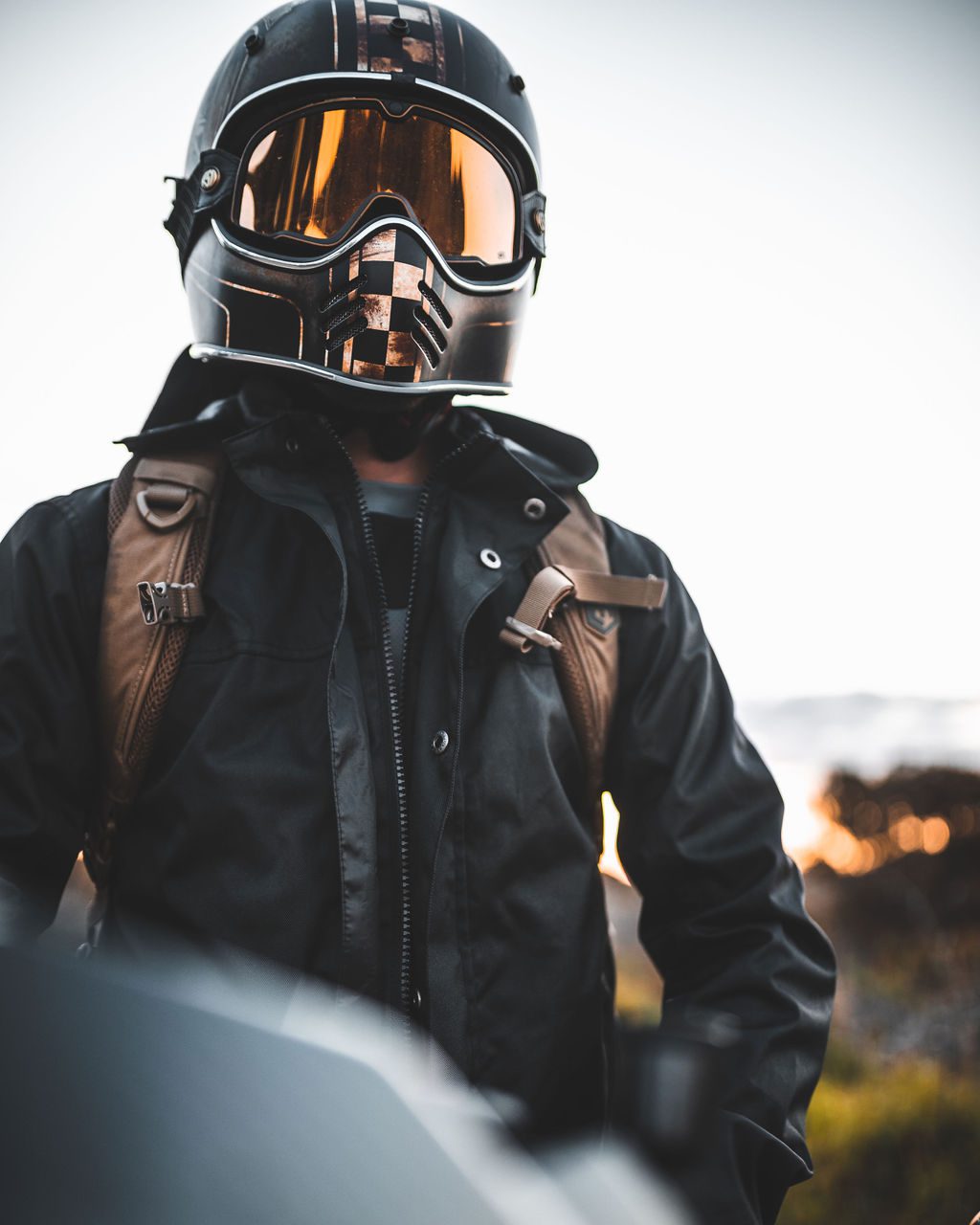 What advice would you give to someone starting out in the industry?
Make sure you do this for you. If your sole purpose is to gain a massive following or get heaps of likes then you will most likely fail. Passion is the winner in this industry. Where there's passion, there's motivation. And where there's motivation, there's nothing stopping you and you will win.
A good question to ask yourself is, "if I had all the money in the world what would I be doing?" Yeah, I'd have a blast exploring the world (not that we really can at the mo) and blowing coin on the best hypercars, but ultimately I'd still have my camera in my hand, taking photos of dope bikes and making Youtube vids. Oh, and still playing music.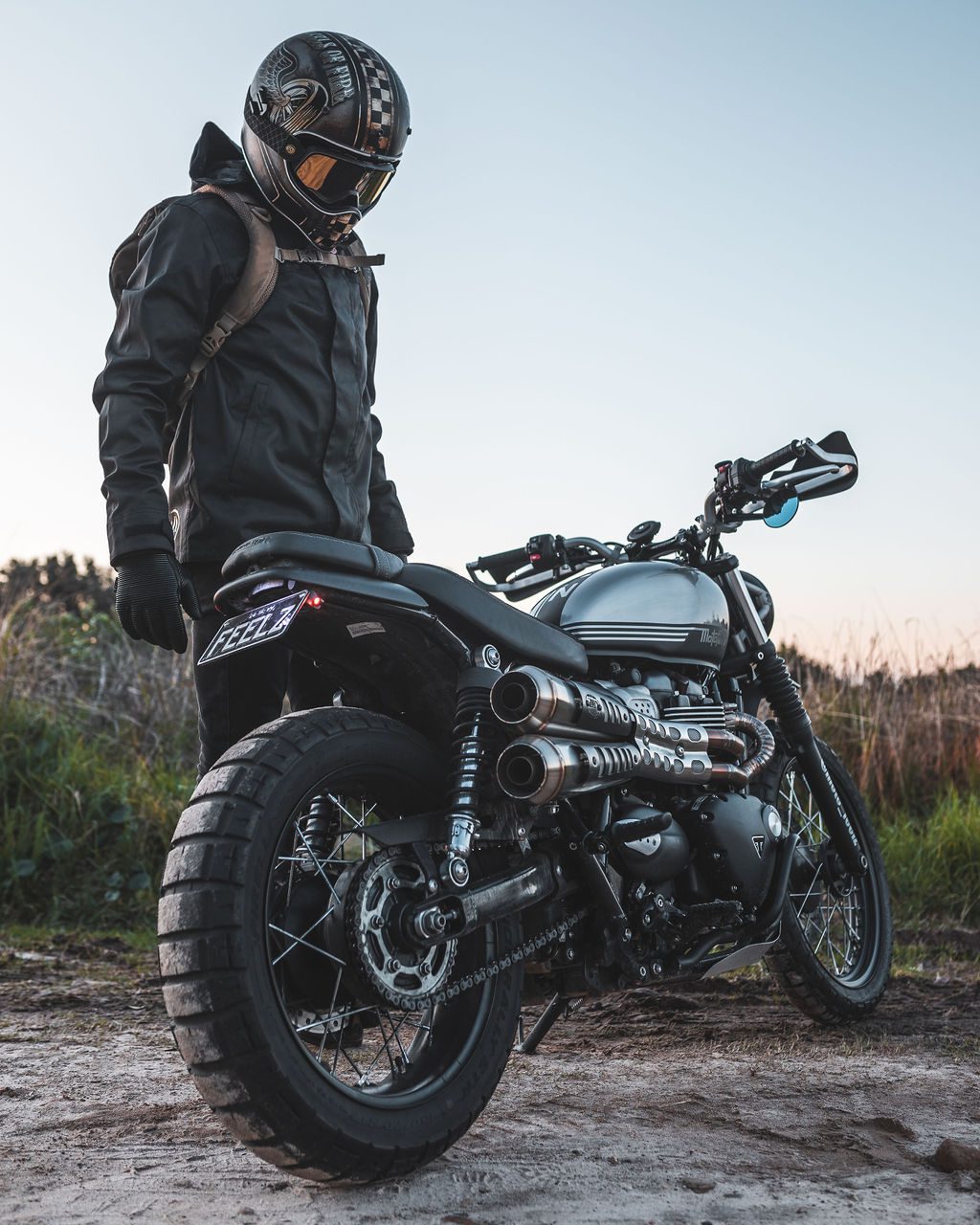 Social media and photography. Match made in heaven or hell?
Social media helps photographers in so many ways. It helps inspire, it's informative and it's somewhere for photographers to share and display their work with the world. On the flip, it can also discourage photographers by them comparing their work negatively with others or become a trap where you only end up shooting for the 'Gram' and the likes, rather than for yourself. I could go on for ages about this but it's mindset dependent.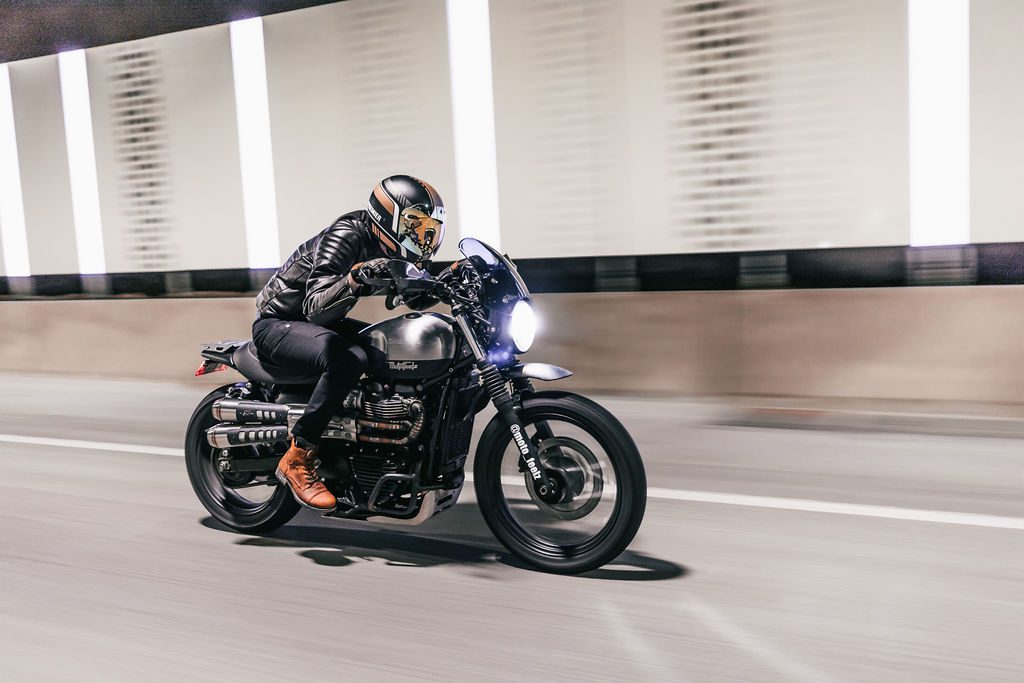 What do you like to do when you're not taking photos?
Making videos! Seriously, it's something that I'm enjoying as much as taking photos. Did I mention I have a YouTube channel? Also, I enjoy working on my bike, riding with mates, hanging with my girlfriend Romina and playing music, along with having a solid Xbox session with the boiz.
All photos by Rob Hamilton – Instagram | Web
Rob Hamilton Moto Feelz Photo Gallery