Motorcycle riders have been warned to avoid buying cheap motorcycle accessories, consumables and rider gear over the internet as they could be inferior quality or fake.
Some of these products have well-known brand names, yet are being offered at a quarter of the price. They look like the genuine product, but they could be fake.
Mechanics, importers and the Federal Chamber of Automotive Industries (FCAI) have warned riders that if it looks too good to be true, it probably is.
Now I know what you are thinking – these people all have vested interests in making consumers buy locally and paying more. However, it is worth noting their warnings and exercising some caution as a fake product could cause expensive damage or depreciation to your most prized possession or leave you, the rider, vulnerable.
OILS AIN'T OILS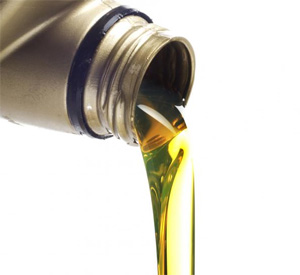 One Brisbane mechanic says he became suspicious about some oil brought in by a customer and bought over the internet, so he had it tested by a chemical company. "It turned out to be 75% canola oil with a heavy yellow dye in it. Everything turned yellow on the inside of the bike, a Yamaha MT-01, and there was quite a bit of damage to it," says the mechanic who wishes to remain anonymous for fear of upsetting customers. He has supplied photographic evidence of the fake oil.
Other stories have emerged of fake spark iridium plugs that cost only $5 when they usually cost up to $30. However, the fakes are either too long and cause damage to the valves or too short and don't spark. But all result in instant loss of power and reduced engine performance.
Other fake products can include motorcycle brake fluid which turned out to be car brake fluid and air filters that collapse and get sucked into the engine causing massive internal damage.
It is understandable that mechanics are refusing to use products supplied by their customers. You might think that is because they want to charge you more for their products. However, they are concerned about the authenticity and quality of these consumables and don't want to be blamed for damage that may occur.
SAFETY CONCERNS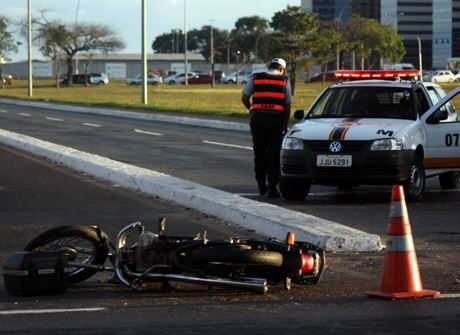 FCAI motorcycle spokesman Rhys Griffiths says the biggest concern is the safety risk posed to riders by fake bike accessories such as footpegs, levers and other integral parts that could fail under duress with "serious consequences for safety".
"There probably should be some sort of regulation with these bits and pieces as they can be safety hazards," he says.
While the FCAI isn't doing anything about the proliferation of fakes in the motorcycle industry, the organisation is currently working on the matter in the motor vehicle industry which could flow through to motorcycles. Rhys says the FCAI is concerned about repairers and insurance companies using cheap and inferior fake accessories to repair damaged cars rather than genuine parts.
Meanwhile, riders should check their insurance policy to see if the fine print mentions anything about using genuine factory parts for repairs. Some insurance companies make a big deal about this as a rider benefit, but if they don't, then their fine print might be worth close scrutiny.
Meanwhile, the rider gear market is also being flooded with cheap fakes, according to importers.
FAKE BRAND NAMES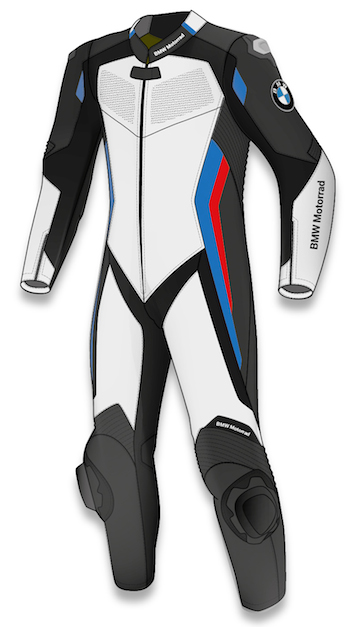 Bernie Nolan of Monza Imports says there is a proliferation of fake gear sporting well-known brand names such as Fox, Dainese and Alpinestars.
"It's so easy these days to make fakes. People can download the logos over the internet and print it on just about any product," he says. "It can be difficult to spot the difference. For example, a lot of fake leather is actually made of goat or sheep, not cowhide, but you can't tell the difference except with a close inspection of the grain."
He says the danger for riders is that fake rider gear may not have the proper protective materials. "Usually they have fake armour as well, despite having CE labels and stickers."
Some reputable motorcycle gear companies are following the example of Nike by employing investigators to find importers of illegal fakes and perform raids. If motorcycle shops are found stocking counterfeit gear, importers can refuse to supply them with products under the Trade Practices Act.
DETECTING FAKES
So how can riders protect themselves from buying an inferior fake?
It can be difficult, because they can look the same and even arrive in similar packaging. However, closer inspection will reveal fakes.
Telltale signs are misspelling on the packaging, Chinese characters, missing cap seals, and a lack of care labels with washing instructions.