Riders have been urged to challenge lane filtering fines in court to press the point that they are confusing and varied across state borders.
Rider advocates Wayne Carruthers and Guy Stanford say that riders are confused about the rules and being fined heavily for minor transgressions of the lane filtering rules.
The fines are more than $300 and three demerit points.
Offences include crossing the white stop line after filtering to the front of traffic stopped at lights, filtering in left or right turn lanes, or edge filtering in Queensland when the electronic speed signs drop below 90km/h.
While Guy will continue working with the various rule-making bodies for clearer and more uniform rules on behalf of the Australian Motorcycle Council, Wayne has urged riders to come forward and advise what they are being fined for when filtering.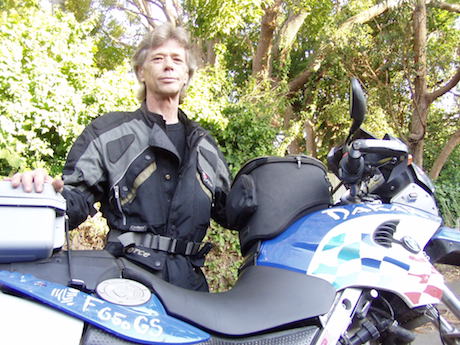 Fines data
Motorbike Writer has previously asked the various state police and transport bodies for lane filtering fine information but they either don't keep separate data or don't distinguish between the types of lane filtering offences.
"The various state rider associations need to know what fines are being written and under what circumstances in order to understand what is happening and formulate their positions which clarify any ambiguities," Wayne says.
He is writing a court narrative for a friend who was issued a ticket for filtering using an NSW bus-only lane for one car length at 6.30am.
"My mate wrote to our State Debt Recovery Office (SRDO) to ask for the fine to be withdrawn given that the officer was rude etc and what he did was safe," he says.
"But they rejected the plea and told him to take up the rudeness of the officer with the NSW Police, they would not refer it to them.
"He is going to throw himself on the mercy of the courts rather than simply pay it as it is up his nose."
Wayne says there is a lot of confusion and angst in the motorcycle community over the vagaries of the laws and the disparity of the laws between states.
Lane filtering spreads
Lane filtering is now allowed in NSW, Queensland, South Australia, Victoria and the ACT. However, the rules vary from state to state.
RIDERS ARE URGED TO READ ABOUT THE VARIOUS LAWS HERE
"There are a few officers who don't like filtering and are being a little silly writing tickets which end up being for an offence other than filtering," Wayne says.
"It is clear though the NSW bus-only lane has problems and that riders don't realise they can't use the left-hand or right-hand turning lanes in filtering."
He also says there is concern among experienced riders that some riders are being "a little over the top in filtering", resulting in fines and accidents.
Wayne says these could lead to the lane filtering rules being revoked or fines increased and he urged riders to become familiar with the laws.