Riders of all types of motorcycles are invited to head to Wollongong this weekend for the first Harley Days rally with plenty of live entertainment and great riding.
Harley-Davidson Australia marketing manager Adam Wright says the rally is open to riders of any type of motorcycle. You don't even need to be a member of a HOG (Harley Owners Group) chapter.
More than 2000 people have poured into the Stuart Park venue today and up to 5000 are expected throughout the weekend, Adam says.
"Weather dependant, we're expecting to get a capacity crowd of 5000," he says.
"There's a lot of hype around the event and the bands that are playing for free this weekend like Hot Dub Time Machine," he says.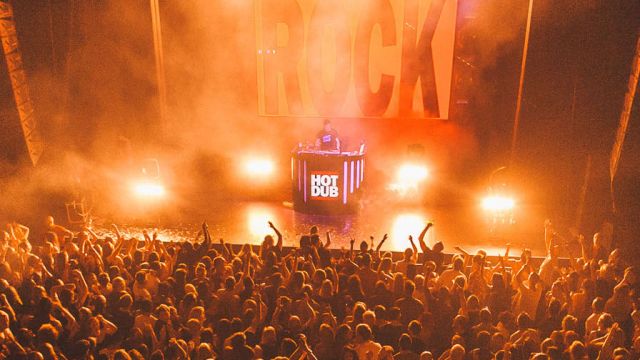 The first open Harley rally will feature a feast of live entertainment, demo bikes, escorted scenic rides, BMX stunt shows, trade stalls and more.
"We seem to be pulling a lot of young people from Sydney," Adam says.
"I just saw two Street 500s with P plates on the back of them which you don't normally see at a HOG rally. It's a slightly different audience to normal.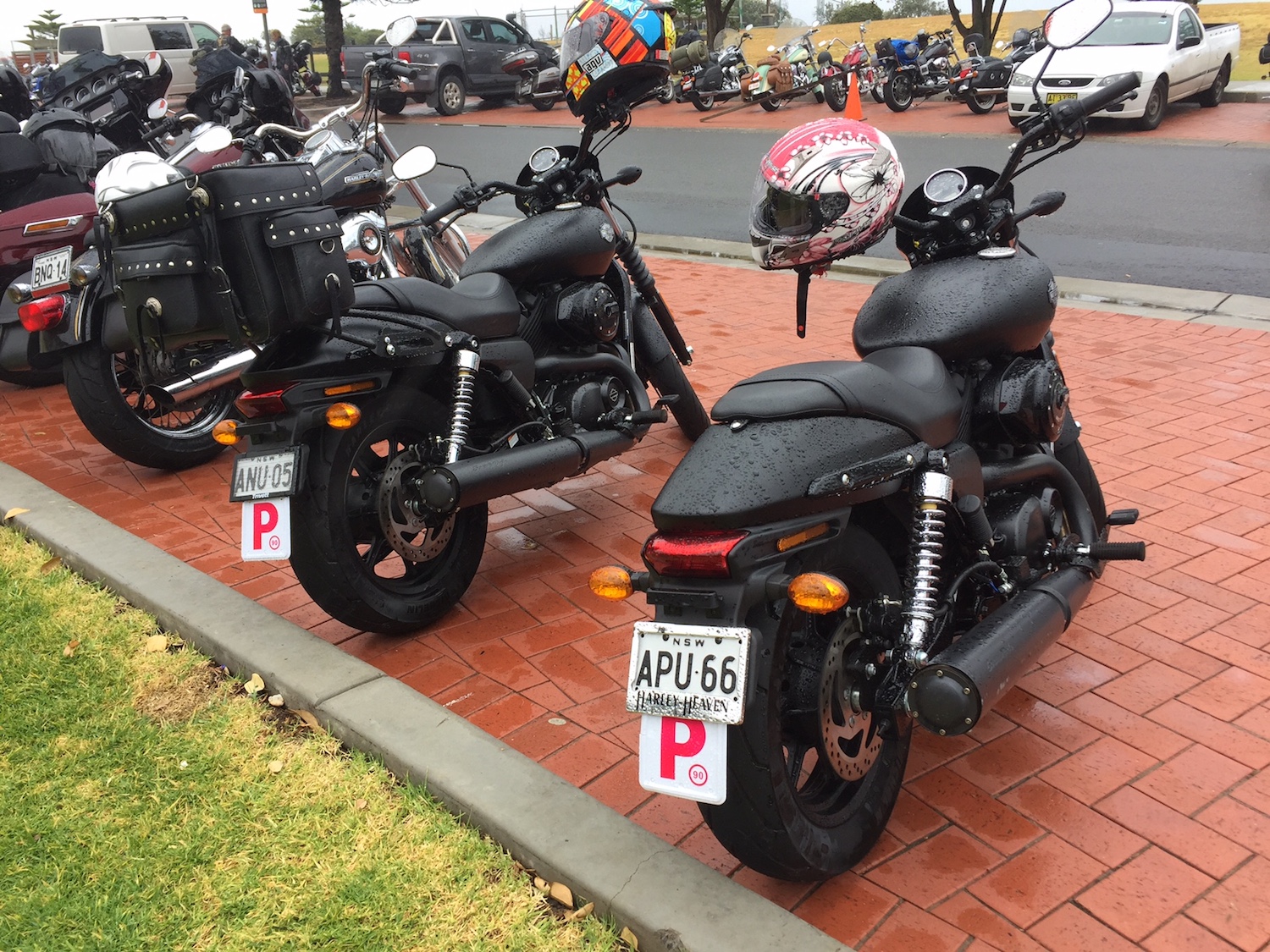 "We have some great attractions down here with Dude and Doll Huts offering cut-throat shaves and flat tops and that sort of cool stuff, plus ladies' nail art, lipstick touch-ups and a family zone reptile too for the kids."
HOGS-only party
There are also special HOG-only events at the rally starting with a VIP part tonight featuring a performance by Ross Wilson of Daddy Cool and Mondo Rock fame. Other acts include Ash Grunwald, the Screamin' Eagles and The Zombies.
HOGs will also muster in their regional chapters for the Sunday morning Thunder Run led by BMX Oympian and Harley-Davidson Ambassador Caroline Buchanan and The Throttle Dolls.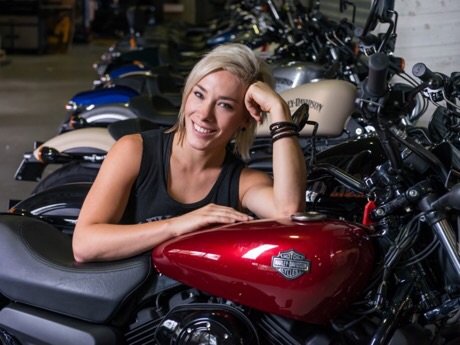 They will be followed by riders on all types of motorcycles.
The 60km Thunder Run starts at 9.30am at Flagstaff Hill and will ride through Wollongong past the iconic lighthouse and stunning surrounds. It will raise money for Camp Quality which helps create a better life for children living with cancer.
Headline acts
Tomorrow's headline entertainment act is Hot Dub Time Machine with support from live bands Stonefield, The Snowdroppers, IVY, and the Jam Junkies.
Harley Days will feature a display of the full range of new 107-cube and 1145-cube Milwaukee Eight models. Spectators will also be able to take them for a demo ride.
There will also be a Custom Bike Show, traditional Show and Shine, and the chance to win a Harley-Davidson Dyna Low Rider S.
To enter the draw, buy a Harley Days pin online for $25 or buy multiple pins from your Harley dealer or at the Harley Days venue. The winner does not have to attend Harley Days to claim the prize. The lucky winner will be announced at the rally on the Sunday at 3pm.
Adam says the open event extends Harley's market reach beyond the converted Harley fan.
"It will reach out to people who have not experienced the Harley lifestyle because our events have been closed off to HOG members," he says.
"By opening it up we are showing the lifestyle and what HOG is about such as raising money for charities like Camp Quality."
Future of Harley Days
Harley-Davidson Australia boss Nigel Keough says the future direction of Harley rallies is "too early to call".
"So far, it's been fantastic, the site itself is awesome and the HOG members are pretty joyful, although the weather isn't everything we wanted," he says.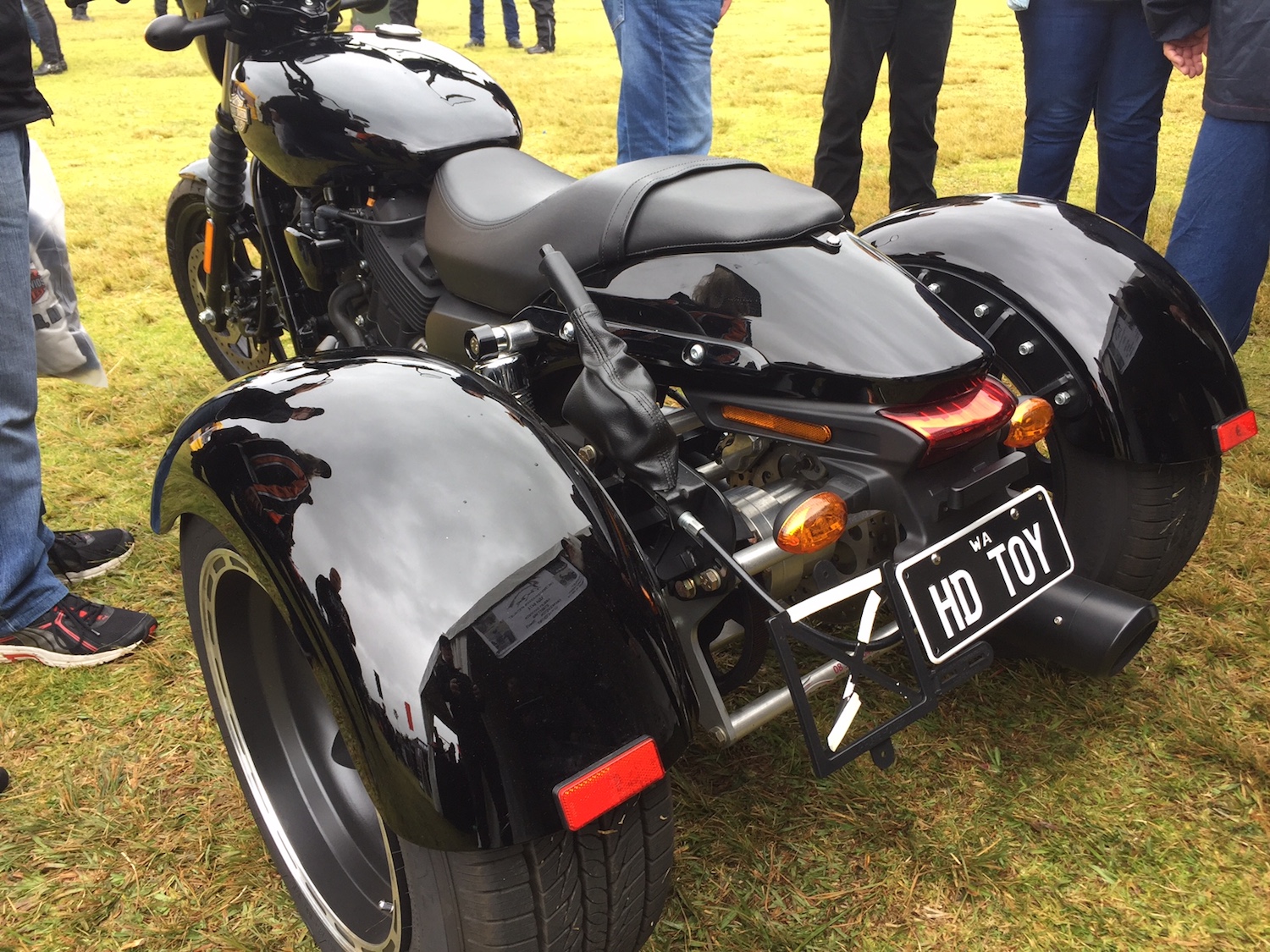 The weekend weather forecast is for light showers clearing to about 26 degrees on Sunday.
"As for the future of the event, we're going to suck it and see. I want to hear from all our customers," Nigel says.
Harley Days 2016 is supported by the NSW Government through its tourism and major events agency, Destination NSW.