Bikers are always looking for a coffee stop on a boring highway, preferably a cafe with a motorcycling favour and motorcycling owners.
Well, Silverdale Motorcycles on the Cunningham Highway between Aratula and Ipswich has now opened the Iron Horse Cafe in a restored old Queenslander next door.
You can't miss the big tin shed on the left as you're riding north. There are old bikes and trucks outside, a big workshop filled with bikes and the cafe has an old BSA in the window, bike mags around the cafe, bike posters on the wall and other biking paraphernalia.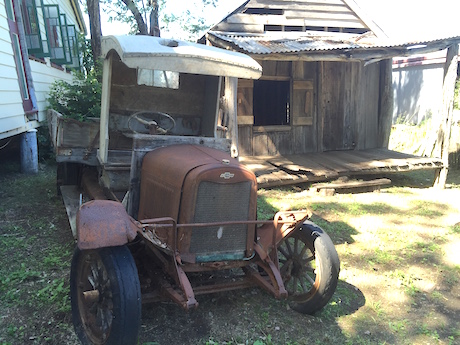 Owner Gavin Host and business partner and chief mechanic Carl Richardson have spent the past couple of years building up the workshop into a hub for local riders and the many weary travellers who use this highway between the southern states and the Sunshine State.
It's basically a motorcycle wreckers and garage, but they have grand plans for building ground-up customs.
Now they have developed the cafe in the adjacent Wiss Brothers store they brought from Kalbar to the property.
It's being run by Sue Hampson who says they have a full kitchen going in soon but have coffee and cake for now. If you have a group coming, ring them first on (07) 5463 8014 and they will organise catering.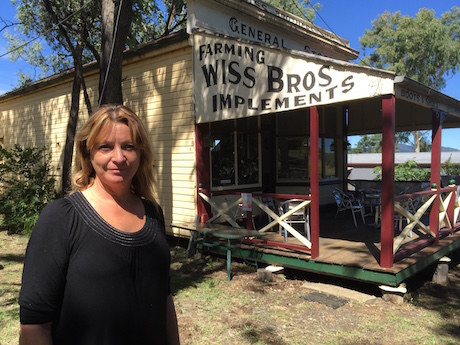 The cafe is surrounded by old Chevy trucks and other rustic machinery and historic buildings which makes it a perfect spot for photo shots and if you want to see professional models and photographers in action, they'll be there tomorrow (April 12) morning.
The cafe is open from Wednesday to Sunday from 8.30am-3pm.