Honda seems to have invested their future in semi-automatic motorcycles with the launch of a website that showcases their DCT (Dual Clutch Transmission).
DCT is basically a clutchless shift where you can manually change gears at the flick of a button or ride in automatic format. It's available in several Hondas including the VFR1200X, VFR1200F, NC750X, NC750S, CTX700, CTX700N, NM4 and Integra scooter plus the new and exciting Africa Twin adventure bike.
Many riders would shudder at the thought.
After all, shifting gears, blipping the throttle, and matching engine and ground speeds are all skills that add to the excitement of motorcycling, right?
Wrong! At least for some of the young generation, women, Americans and newcomers who have ditched their car for a commuter bike.
Young people have come from video games where there is no clutch; women prefer automatic cars; most cars these days don't even have a manual option; and few Americans know how to "drive stick". (So it's apt that the video is shot in the USA!)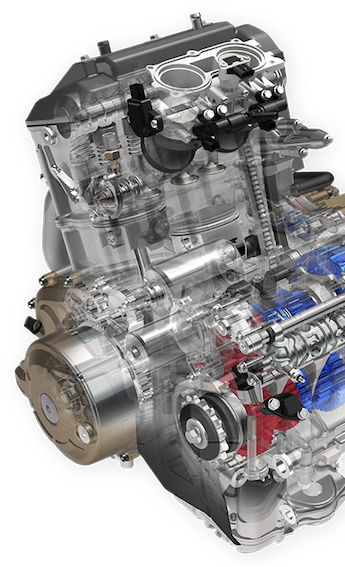 So why is the motorcycle industry so obsessed with manual gearshifts?
Maybe Honda is on to a good idea after all.
Their website preaches the benefits of DCT through videos, photos, short messages and a list of DCT models.
All to the tune of a thumping Gen Z soundtrack, so it's obvious who they are targeting.
Here is the opening gambit:
With DTC, motorcycles have true freedom.

The unique Dual Clutch Transmission technology by Honda. A world first in motorcycles.

Automated clutch and shift operation system that retains the direct acceleration feel of a manual transmission.

DCT. A technology that brings the fundamentals of motorcycles – the joy of riding and control, to a whole new level.

Welcome to the world of DCT.
HONDA DCT MODELS
Honda claims benefits are more time to watch the scenery; it allows you to concentrate on the traffic conditions; a smoother ride, especially two-up; a "sporty" ride with instant acceleration "whenever you waste with the crack of the throttle"; and "more freedom".
The site has launched in English and Japanese, but other languages will be added.
Maybe DCT is the way to go, but it seems strange that auto scooters are suffering a massive sales slump at the moment.
And while the new Africa Twin comes with a DCT model, Honda Australia expects it won't be their top-selling model.
Would you ride a semi-automatic motorcycle? Have your say in the comments section below.