Riding an historic motorcycle is a great deal of fun, but it requires mechanical sympathy and courtesy to other road users.
While I don't ride a vintage or veteran motorcycle, my 1980 Honda CX500 (pictured above) is a classic and grants me membership of the venerable Vintage Japanese Motorcycle Club of Australia.
The bike wouldn't pull the skin off a rice pudding, but it has more than enough power for its combination of drum and disc brakes, heavy frame, rubbery suspension and skinny tyres.
It also requires a great amount of concentration to get the gearshifts right so it doesn't pop out of second or refuse to go into third.
Despite all its mechanical shortcomings – long braking distance, poor handling and lack of power – it is great fun to ride.
On a recent Sunday I took it over Mt Glorious when there was a host of other historic bikes out for a Historical Motorcycle Club of Queensland Brisbane area gathering.
The sight of some rare old motorcycles provided smiles and waves from other Sunday drivers, hikers, townspeople and motorcycle riders. (The many cyclists were too busy puffing and panting to notice!)
However, the slow procession also caused a few frowns from other motorists, me included!
So here is my guide to riding historic motorcycles.
MECHANICAL SYMPATHY
I usually wear an open-face helmet or a full-face without earplugs when riding the CX so I can listen to the engine.
Each time I ride the CX I am aware that it could break down, so I need to listen for any warning sounds that something may be wrong.
You also need to feel the bike and be gentle with it.
Apart from good regular maintenance, using some mechanical sympathy when you ride will ensure your bike lasts.
Some people carry a toolbox when they ride their historic bike. That's fine if you have the space.
Otherwise, carry the phone number of a breakdown service.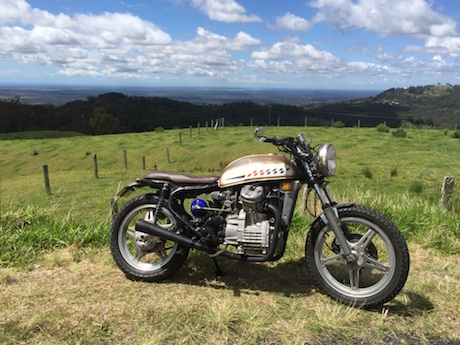 COURTESY TO OTHERS
Most historic motorcycles are slow, have to brake earlier for corners and don't have modern, wide and grippy rubber for fast cornering.
So they can present a bit of a mobile chicane on the roads.
Motorcyclists often complain about cyclists who present the same hazard, so show some courtesy and sympathy for other road users.
Most historic riders frequently check their mirrors and wave faster motorists through.
If you're in a conga line of riders, it might pay to have regular regrouping points which not only keep you together, but allow following motorists to pass.
BEWARE THE FAST HISTORIC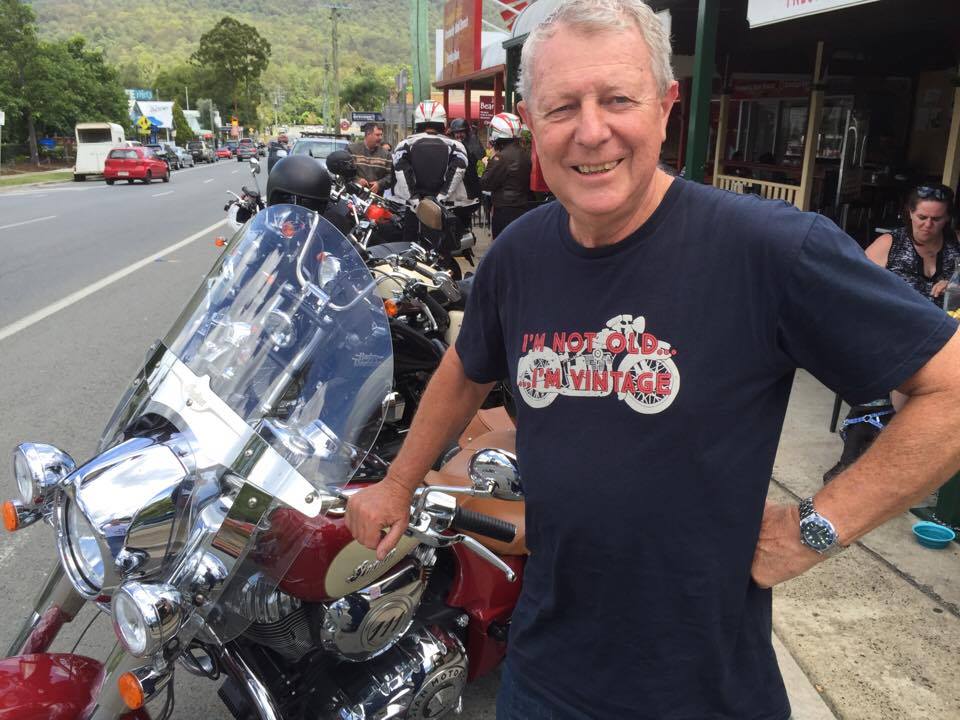 However, just because someone is on an historic motorcycle, don't assume that they are an old fart and aren't as fast as you.
On several occasions I had riders on modern motorcycles do a double-take in their mirrors when they saw me loom up behind them – usually going downhill!
But instead of waving me through, they seemed to be embarrassed or horrified that a 37-year-old bike could be faster than their modern and expensive machinery.
So they blocked and made it difficult.
That's just mean-spirited, anti-motorcycle fraternity, wrong and dangerous.
Remember that a lot of historic riders probably have years more riding experience than you and may just be a bit quicker, even though they are old farts on old machinery!