The Swedish RGNT No. 1 electric bike has a 4G connection for real-time data logging, tracking your bike's location and automatically downloading software updates.
Given the reticence of riders to download the COVIDSafe app, we wonder how many riders would approve of their bike being connected to the internet so authorities can track you!
The "Internet of Things" bike is the idea of Swedish company, RGNT Motorcycles.
Their RGNT No. 1 electric bike will also have Global Navigation Satellite System (GNSS) that transmits positioning and timing data to GNSS receivers to determine location.
Together, 4G and GNSS will provide data on speed and acceleration, distance, indicator activity and location.
RGNT believes this is a good idea so riders can stay connected and it would certainly have safety and security benefits to track a stolen bike.
However, some riders may be concerned the authorities could track where you are and how fast you're riding!
Global Marketing Director Lina Kanstrup says riders' privacy will be protected under the European General Data Protection Regulation.
"What is important to know is that RGNT does not share it with any third party without the customer's written consent," she says.
"Neither does RGNT force customers to share any of their data, Customers themselves decide, per usage or continuously, if they want their data to be shared with RGNT."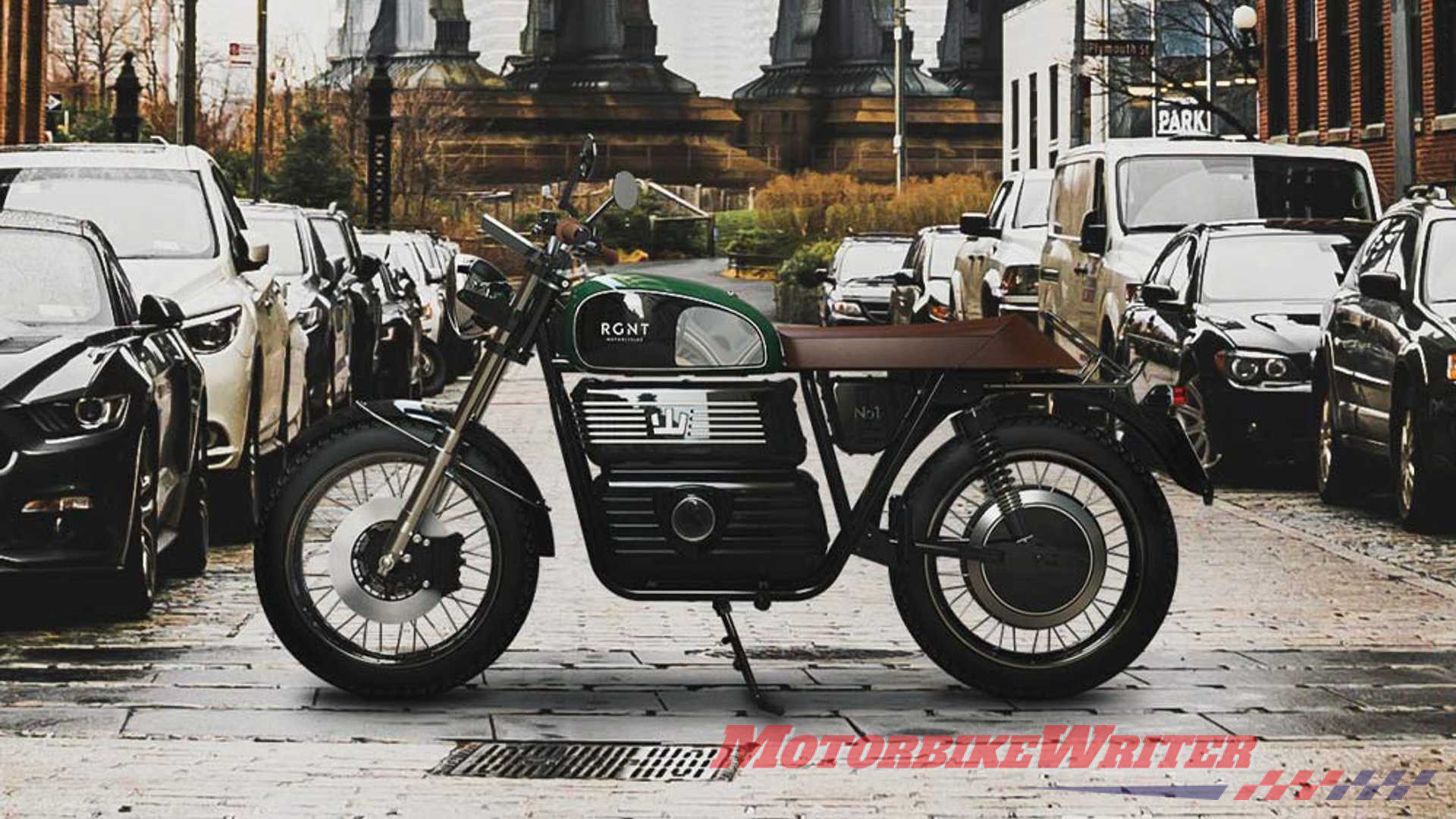 The RGNT Human Machine Interface (HMI) module was designed in partnership with communication and radar company Qamcom and computer development company EvolveLab.
Evolve Labs boss Joakim Guston says RGNT Motorcycles approached them and Qamcom to help build and design the ho-tech bike.
Hi-tech features will include over-the-air fleet firmware update, cloud-based bike data management and navigation.
RGNT No. 1
The lightweight 142kg bike is powered by a 11kW electric hub motor with a 7.7kWh battery which give sit rage of 150km and a top speed of 125km/h.
The battery take 4.5 hours to fully charge, but a fast charger is being developed and is expected to be offered in 2021.
It has a steel-chassis, disc-brakes, LED lights and all cost €10,500 (about $A17,675) for the standard edition with a two-year warranty.
Deliveries start in July/August 2020 with free shipping to dealerships in European countries where they have dealers.
The fact that it is called No. 1 indicates there will be future models.
Qamcom spokesman Johannes Wiig says the RGNT No1. is "revolutionising the way we drive on two wheels by combining the vintage design look and feel with a high-performance electric driveline and user experience expected by our tech-savvy riders".
Each RGNT No.1 motorcycle will have its own user profile which can be reached through the app or a computer.