Kawasaki Australia has announced that the handsome retro-styled Z650RS will arrive late this year with pricing closer to the release date.
If the Z900RS is any indication, it will be much more expensive than the Z650 on which it is based. The Z900RS is about $4000 more than the Z900, but does have better suspension.
The Z650RS doesn't seem to have substantially improved suspension with conventional forks up front.
But it is one of the smartest looking retro models that is also learner approved which should ensure it is a big seller in our market.
Like the Z650, it is powered by the same 649cc twin-cylinder engine that also powers the full-cowling Ninja sports, Z Supernaked models, Versys adventurer and Vulcan S cruiser.
Power is no higher than the 38.7kW of the Z650, otherwise it wouldn't still be learner approved.
The Z650RS also features the same clever spoke-styled mag wheels of the Z900RS that allow tubeless tyres to be fitted and will come in two colour choices, green or black and silver.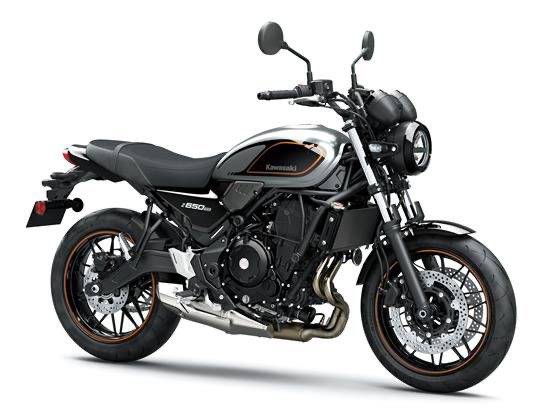 Kawasaki says the seat height is 10mm higher than the Z650 at 800mm.
We may also expect there could be a cafe version following with a bikini fairing like the Z900RS.
Let's hope it also doesn't have two recalls like the Z90RS!