There is plenty of speculation that MV Agusta is filing for bankruptcy, yet it's business as usual with the company is forging ahead with new models.
Australian importer Urban Moto Imports says they are still receiving shipments of Dragster RR LH 44 special edition bikes and other models including 40 limited edition F3 Solar Beam motorcycles.
UMI boss Joseph Elasmar says the factory has also shipped out their March order containers which includes many of the Turismo Veloce models they had sold out in the past few weeks.
"April production has also just been confirmed by the factory today which includes more units of the new Brutale 800 model about to begin being built and also more of the Dragster RR model," he says.
"In the next week or so we hope to see much of this ambiguity cleared up along with some of the inaccurate statements and assumptions.
"For us, MV Agusta has never been stronger with Australia experiencing almost 300% growth over the past 12 months. As we know it, and as has been stated by the factory there is a restructure taking place which is largely to do with much funds being invested in R&D of new models and the 30% growth worldwide last year."
There are also rumours that AMG wants to buy a bigger share of MV Agusta, however a Mercedes-AMG Australia spokesman says they have had no communication on the situation from Germany and can't comment.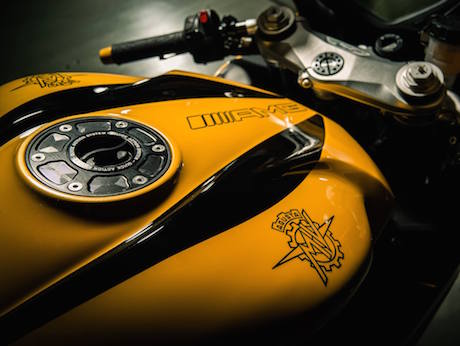 Meanwhile, orders have begun for the AMG-badged F3 Solar Beam in Australia and New Zealand.
It features F3 800 specification and unique accessories, including Ergal clutch and brake levers with anti-break joint, Ergal foot pegs, racing fuel filler cap and unique Solar Beam paint colour.
Price in Australia is $26,990 ($28,990 in NZ) rideaway, including two-year unlimited kilometre warranty and two year roadside assist.
Expressions of interest can be made by filling out the online contact form.