Renthal Ltd has advised riders to stop riding their bike if fitted with their motorcycle handlebar clip-ons over concerns about "stress corrosion cracking".
The bars affected are Renthal Gen 1 and Gen 2 Clip-ons with part numbers: CL100, CL101, CL102, CL103, CL104, CL105, CL106, CL107, CL108, CL109.
The official recall notice, posted by the Australian Consumer and Competition Competition Commission, says the material used to make the clamps that attaches the handlebars to the motorcycle forks is susceptible to stress corrosion cracking.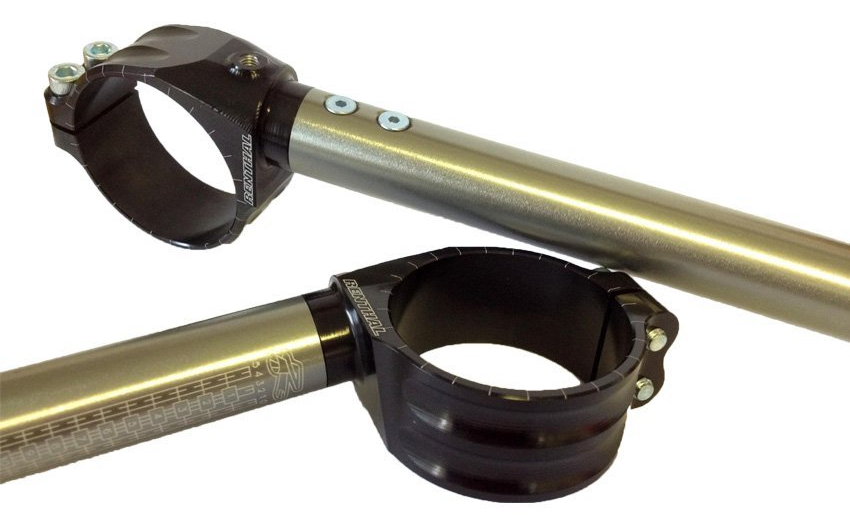 "If the defect occurs while riding, the handlebar clamps can become loose on the fork leg causing the rider to lose control and crash," the notice says.
Owners are advised to immediately stop riding their bike and return the part to Renthal for a free replacement set.
Further information is available by emailing clipon-return@renthal.com
Recall notices are issued by the manufacturer through a voluntary industry code under the ACCC.
Despite hundreds of recalls by various automotive manufacturers, only a handful have been mandatory. All others have been issued by the manufacturer.
While any recall is not good news for the manufacturer, it shows that they are largely diligent in fixing problems.
In Australia, recalls are issued through the federal Department of Infrastructure and Regional Development (DIRD), Vehicle Safety Standards division (VSS), and posted by the Australian Consumer and Competition Competition Commission (ACCC).
If you believe there is an endemic problem with your bike that should be recalled, contact the ACCC on 1300 302 502.
To check whether your motorcycle has been recalled, click on these sites:
• USA
• UK