Motorcycle riders will gather in Melbourne in October to honour Mrs Jean Beanham who worked at Modak Motorcycles right up until her death this year in June aged 91.
The former scooter rider worked in the spare parts shop for 62 years since it began in 1955 and was highly regarded by riders.
Earlier this year the Age featured an article on Mrs Beanham in which she said working was her life. "When you get old, you need your brain working," she said.
When asked if she would ever retire, she said: "Not until I drop dead. Because I like having something to do.''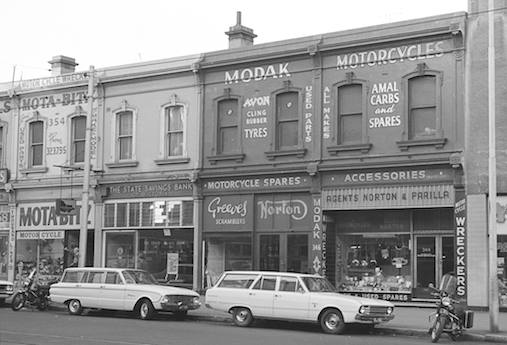 Mrs Beanham was well known for her ability to find the right parts manual from the huge stacks of manuals, go to the right page and find the right part.
In 2013, she was awarded the city's only top-level platinum honour for 50-plus years in business.
She is now considered an important part of Australia's motorcycling history.
The tribute rally will be held at Beckett Street just off the famous Elizabeth Street Motorcycle Precinct from 10am on Saturday, October 29, 2016.
Meanwhile, Modak Motorcycles is still being run by Mrs Beanham's son, David.