Well, that's it folks – Norton's officially joined the zero-emission bandwagon. As of today, they've begun the process to form the ultimate electric machine to join their petrol-powered ranks – and based on the lineup of partnerships, we're thinking the results will be good – really good.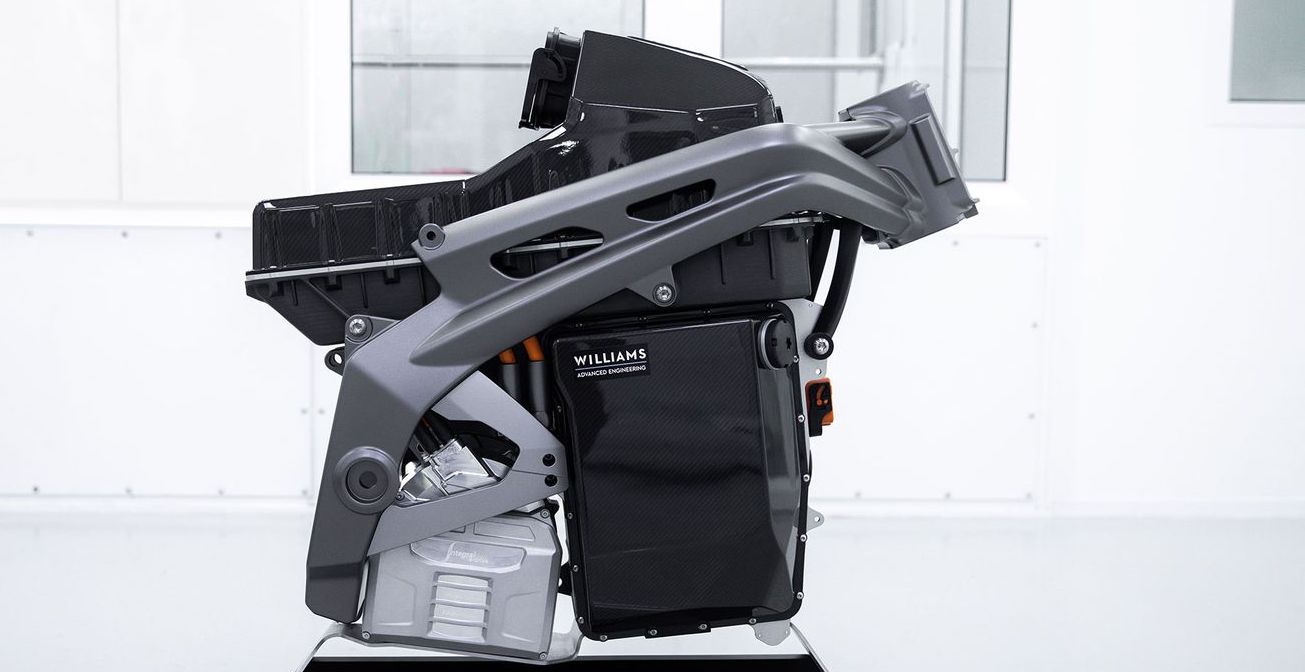 We had a bit of a hint that Norton would want to lean into the zero-emission category back in April, when the British-based brand received yet another £100 million from TVS Motors, given specifically 'to fuel future electrification.'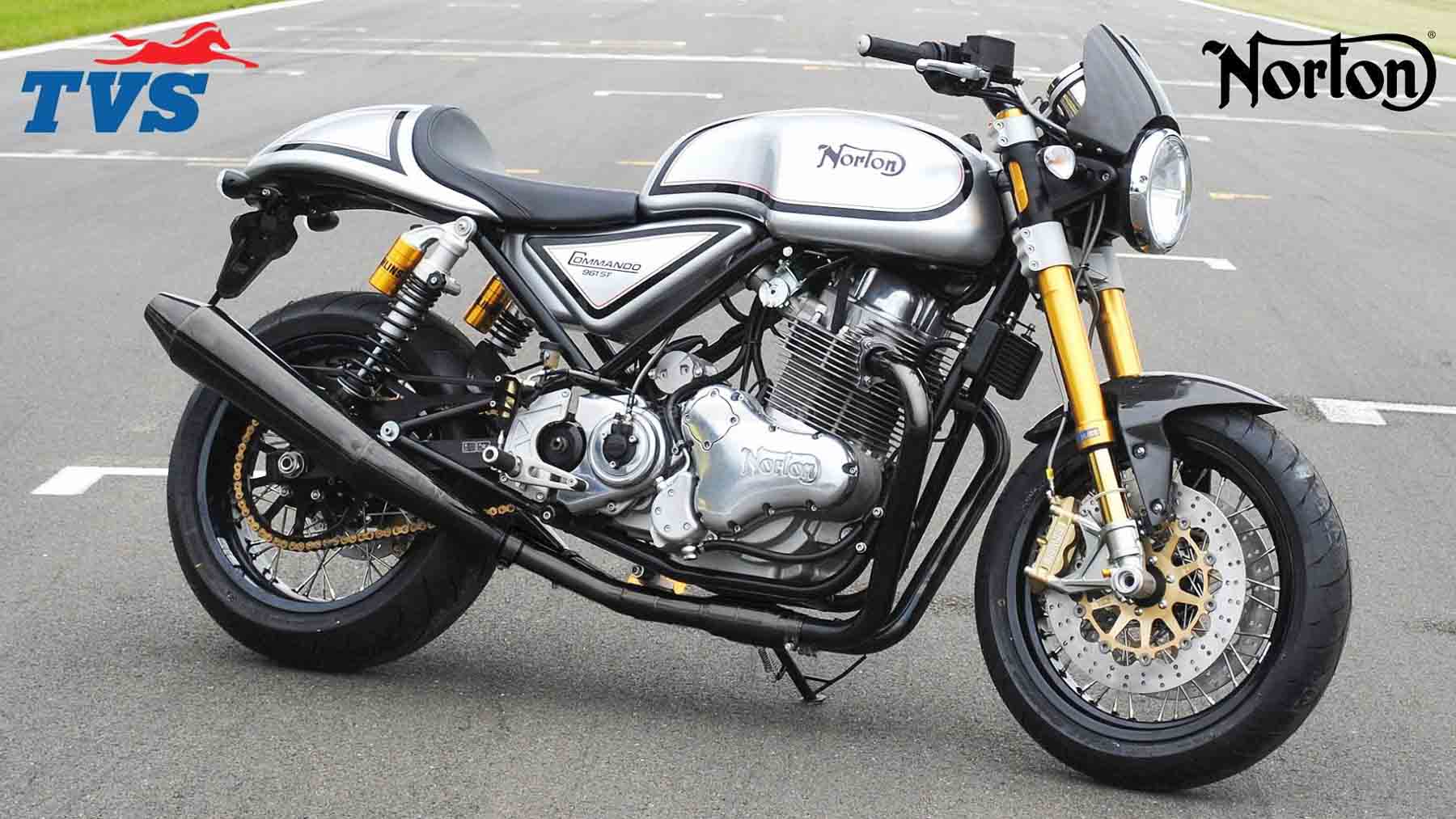 Now, in this recent press release from Norton, the 2.5-year project is purported to be co-funded by a UK Government scheme called Advanced Propulsion Centre (APC) 19 – "an initiative which aims to assist businesses in the automotive sector in advancing their low-carbon offering."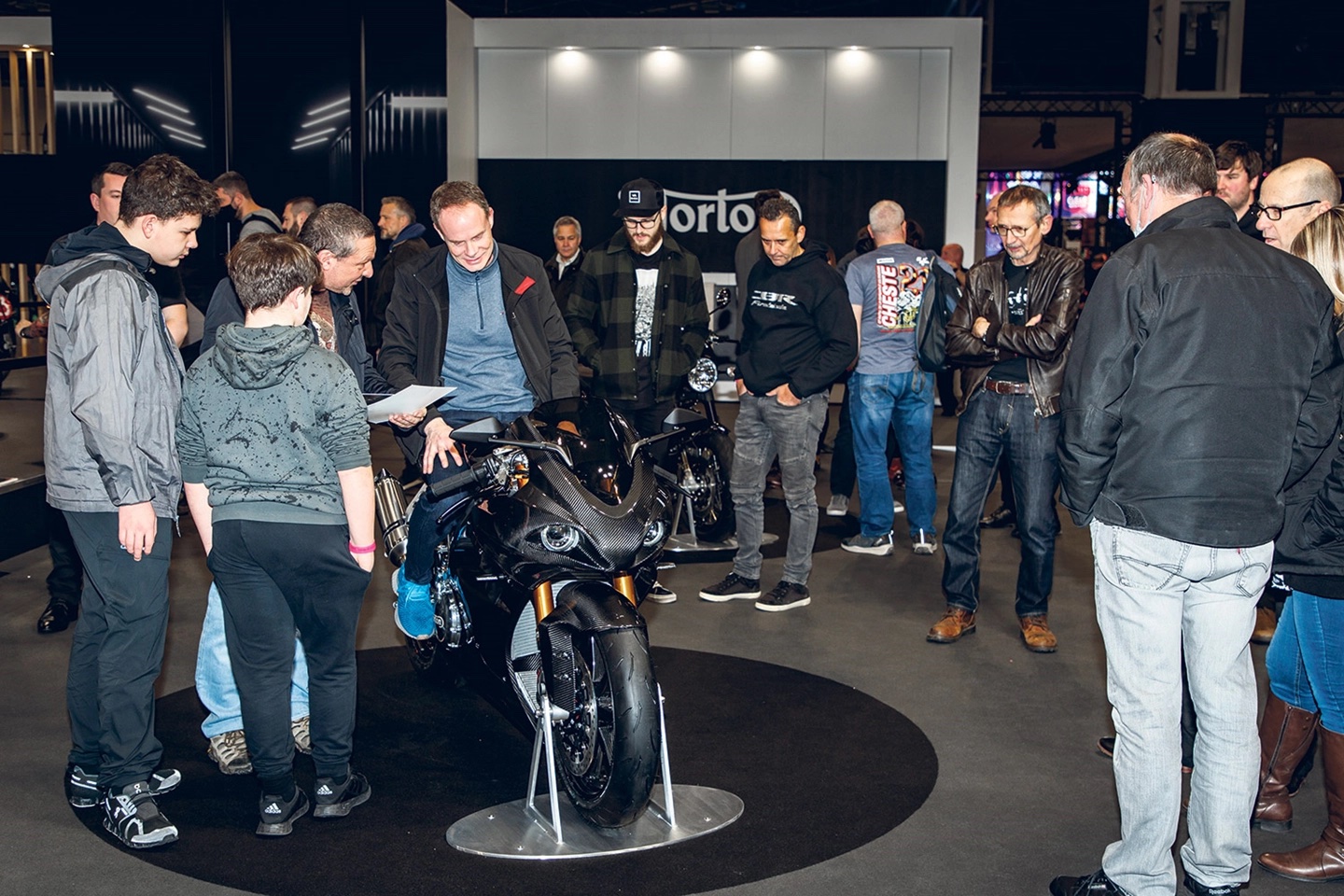 Norton's got some partners in the project, too; Delta Cosworth, HiSpeed Limited, Formaplex Technologies, M&I Materials, INDRA and academic partner WMG (The University of Warwick) – each having a part to play in the electric build. 
This multi-partnership community is incredibly similar to what's been happening with Triumph's incubating electric Project TE-01…in fact, we found a tasty tidbit for you.
If you check out one of the articles we did on the TE-01's phases, you'll see that one particular partner for Triumph's project- The University of Warwick – will also be kicking around in Norton's lab to create quality components for Zero Emission Norton.
Huh.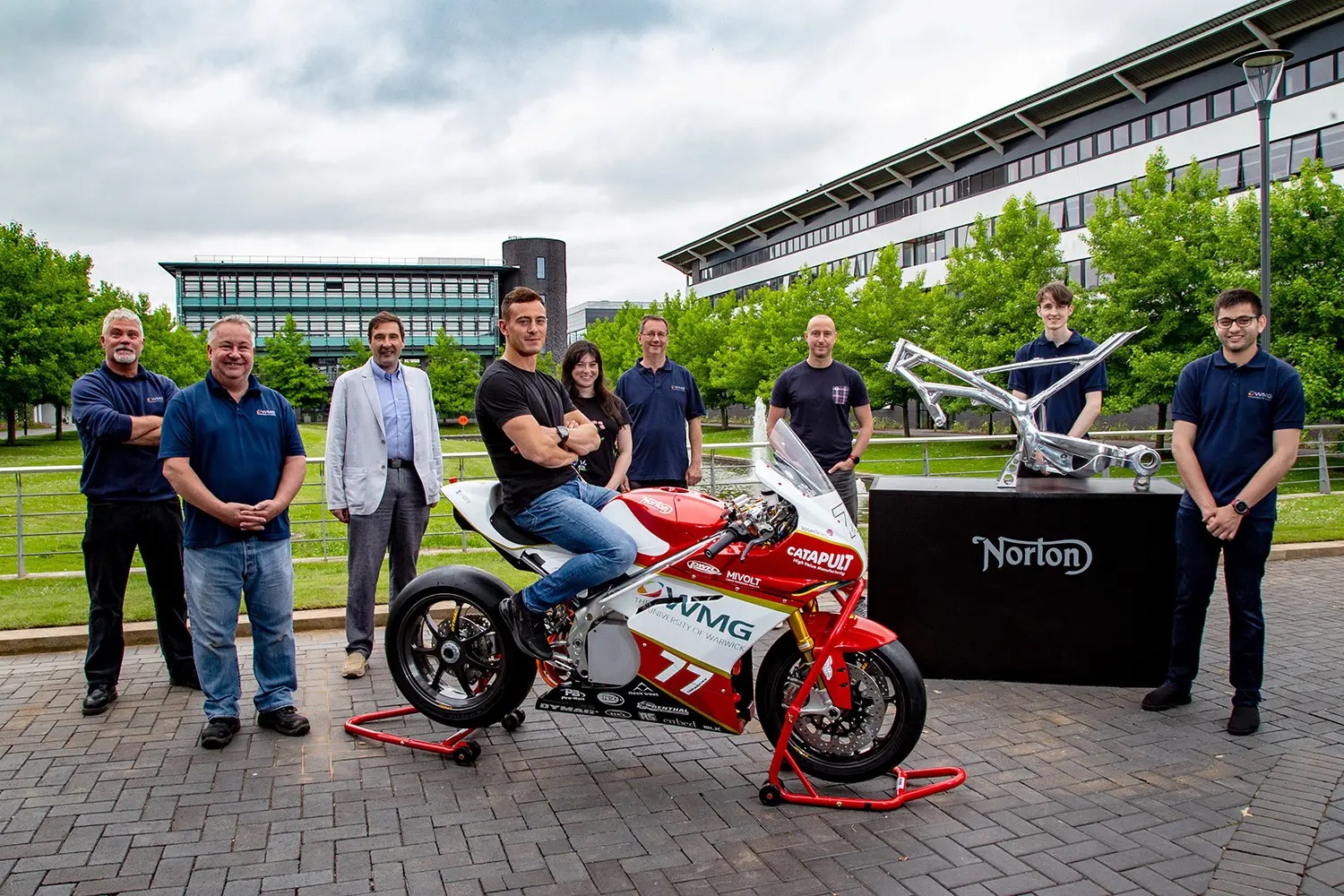 Does this mean that Norton's final electric range DNA will share specs with Triumph? It's too early to say for certain – one thing's for sure, and that's the current goal of both brands: Punting today's electric specs out of the proverbial park.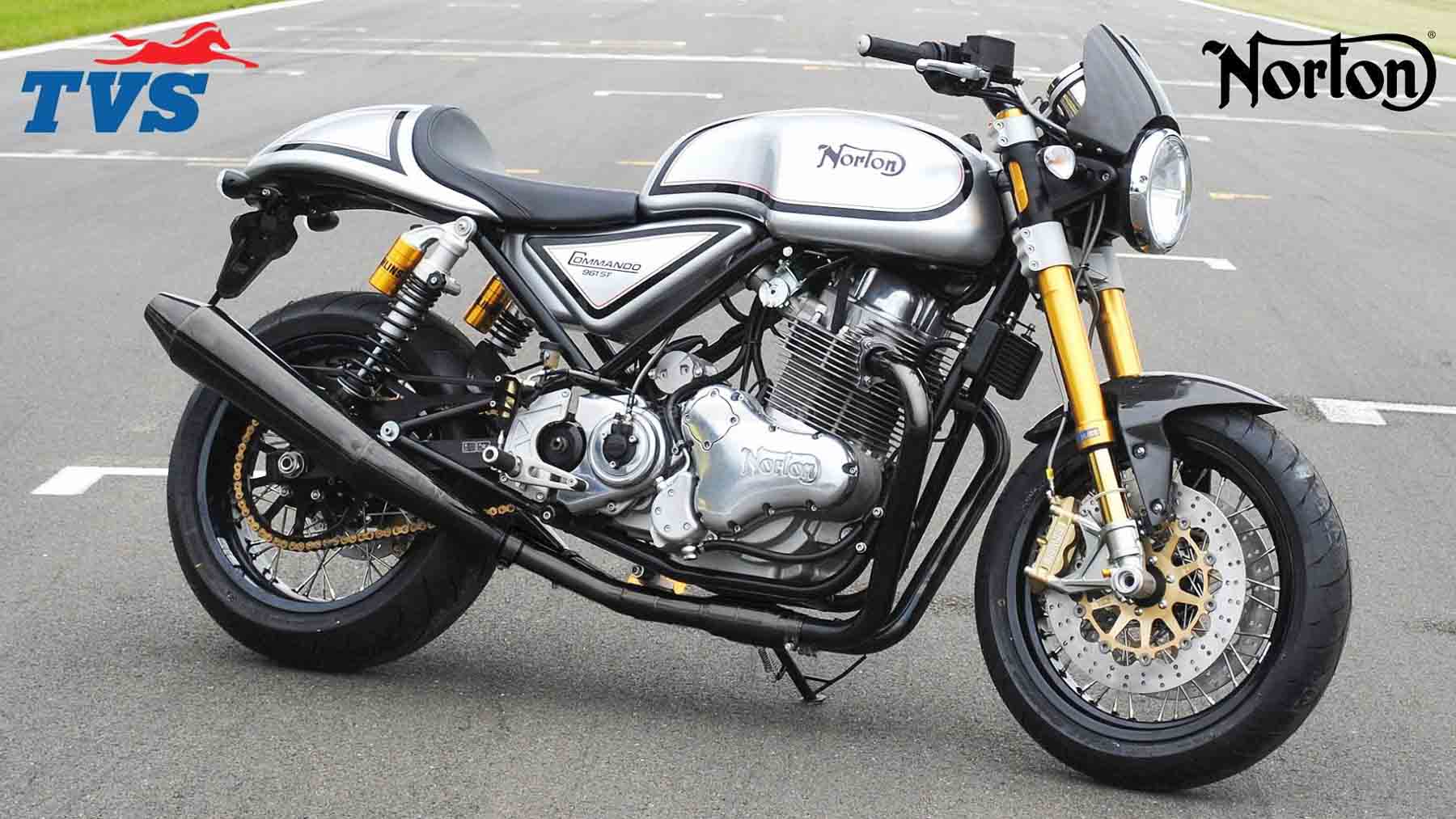 "Electric products to date offer either range or performance, as the weight and size of the battery compromise vehicle design," explains Norton. 
"However, using the extensive engineering and design experience within the Norton team, this project looks to eliminate that compromise while simultaneously delivering race performance and touring range."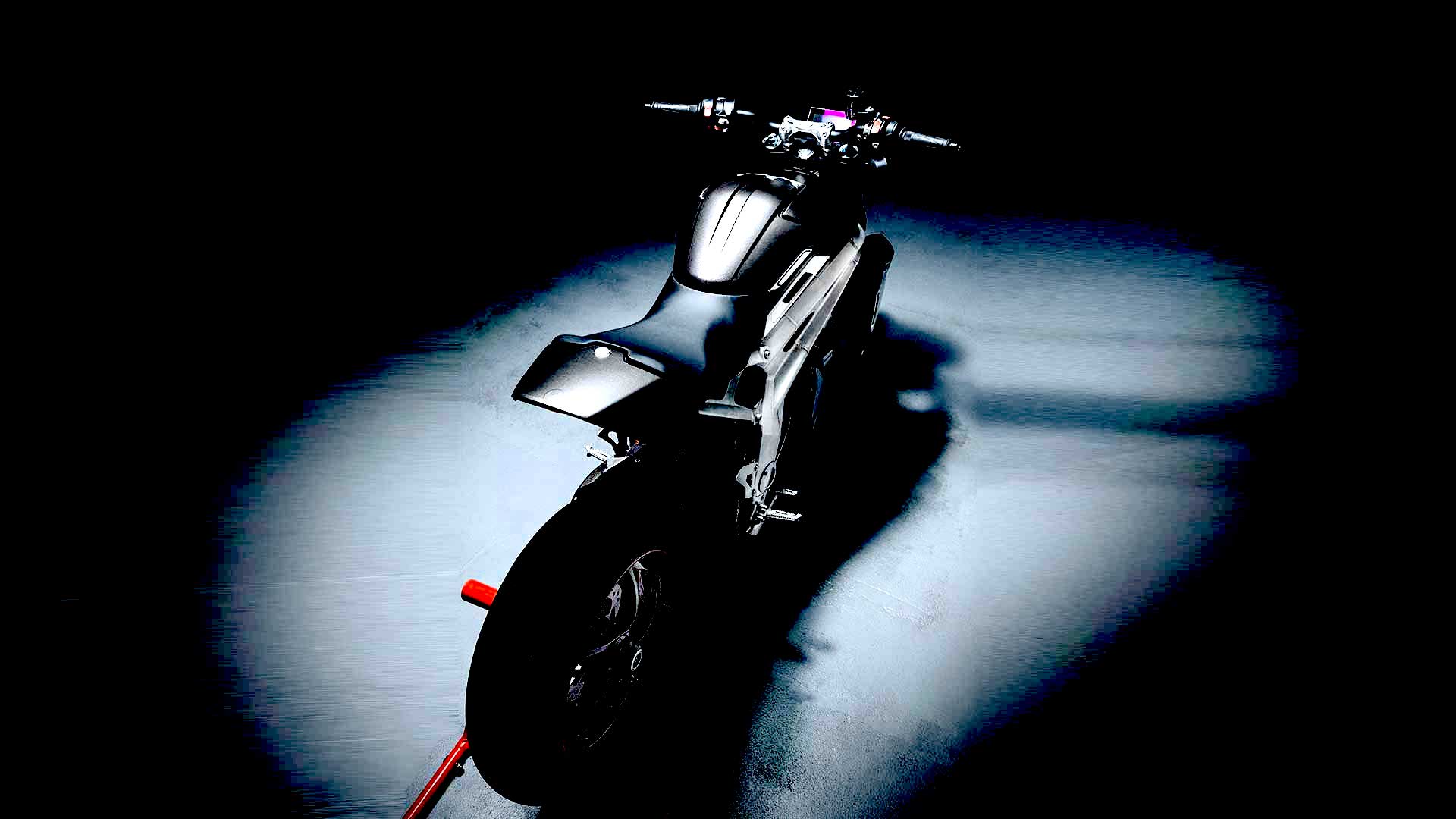 We look forward to hearing updates as they trickle down the proverbial pipeline. Based on the length of time it took Triumph to get their TE-01 functional, we're assuming there's still quite a ways to go before we get sent leaks of the aesthetic…
Obviously we will publish anything we find, so make sure you're subscribed to our newsletter so you've got the best ear in. 
Drop a comment below letting us know what you think, and as ever – stay safe on the twisties.