A packed program featuring rare bikes, scrambler demos, drag bikes, rocking bands, iconic motorcycle movies, a free show and shine and a host of classic bike club displays should make this long weekend's (Saturday, April 30, to Monday, May 2) second annual Woolshed Classic Motorcycle Rally on the Darling Downs a must for motorcycle enthusiasts.
Organiser Mark Morrissey says the campsite will be packed for the three-day rally which is "looking fantastic" with a weather forecast of high 20s and only light cloud. It's a far cry from the inaugural event last year which was unfortunately washed out in a freak flood.
"Response from clubs and one-make groups has been really great and we are expecting club stands from the Kwaka 9 club, BSA, eight bikes from a vintage drag bike group, Triumphs, BMWs (including a super-rare, dual-seat BMW MKM R100 Krauser four-valve) and our oldest bike, a 1901 Wearwell," Mark says.
"We are also expecting the Yamaha XT500 club, Guzzis, Ducatis and a host of private folk riding and bring everything from Indians to Sunbeams.
"We are expecting eight classic drag bikes at the Classic. Never seen drag bikes at a rally; will be fantastic."
There will also be demos of classic motocross, scrambler demos and trials, and rally goers will be able to enter their bike in a People's Choice show and shine for trophies and other prizes. Entry is free.
The event will be held at the historic Jondaryan Woolshed on Queensland's picturesque Darling Downs, about half an hour west of Toowoomba, and some great riding roads to get there.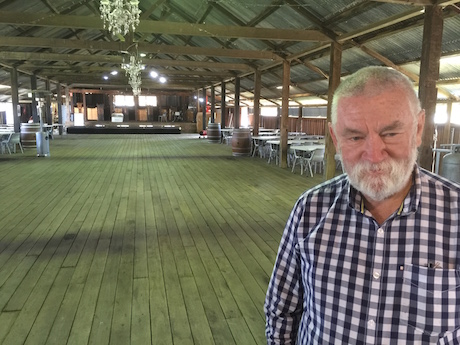 There will only be 10 trade stalls as Mark says they have been very selective to make sure they are motorcycle-oriented.
Public entry is a gold coin donation with funds going to the Endeavour Foundation. Camping fees are $10 per person per day, $19.50 for two adults and two children on an unpowered site and $25.50 for two adults and two children for a powered site. The campsite features hot showers and flush toilets.
More than 200 have already booked sites, but there are still plenty left in the 1300-site camping grounds.
Campers will be entertained by a band on Saturday night and another band on Sunday afternoon, plus some iconic motorcycle movies, including Castrol and Isle of Man racing films.
Meals include camp oven stews, damper cooked on coals, pig on a spit and hamburgers with more choices from the cafe. Beer, wine and spirits will also be available.
Marks says Classic souvenir t-shirts will be on sale in black or white for $30 and commemorative badges will be available after the event for $10, including postage to anywhere in the world.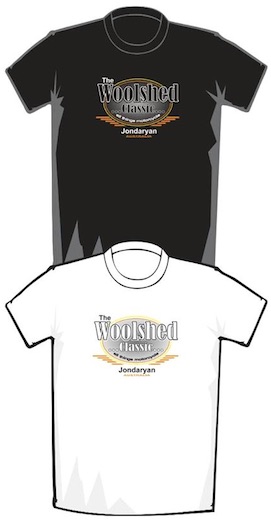 Mark says he wants to grow the rally into a "pageant rather than a rally".
"Something along the lines of the Goowood Revival, but smaller just because of the audience available," he says.
The Woolshed sits just off the Warrego Highway, 40km west of Toowoomba and 160km west of Brisbane. There are plenty of great riding roads to get there around including the Bunya Mountains.
The historic complex stands on 64 hectares (160 acres) and can cater for enormous numbers of day visitors and thousands of campers.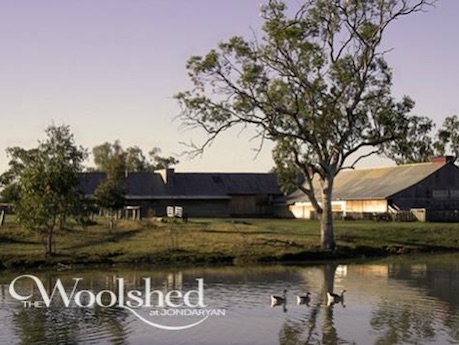 The licensed Jondaryan Woolshed complex includes the historic woolshed, village, museum, cafe, food hall, arenas and paddocks. There are also public toilets and showers, disabled facilities and a large vehicle park.
The Woolshed has hosted large outdoor events for more than 30 years including the nine-day Australian Heritage Festival run from about 1974 until 2010 and attracting crowds of more than 20,000.