Loading Made Easy
Figuring out how to get your $20,000 motorcycle up a $200 ramp into the back of the bed of your truck is never easy. If your bike needs to be transported and you can't ride it anywhere, typically the only option to move the motorcycle is to haul it into the back of a truck and drive it to your destination. This is where Porteo's new self-loading motorcycle ramp comes into the picture.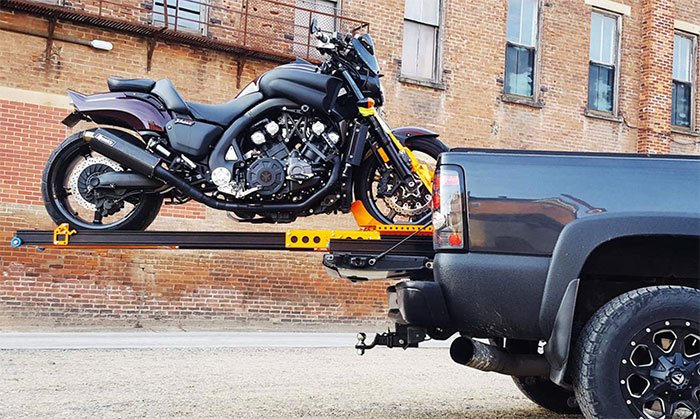 Getting a bike into the back of a truck can be a daunting process for some. Sometimes your motorcycle is too big and heavy (Harley-Bois, I'm looking at you…), and other times your truck is just lifted too damn high (I'm guilty on this one). Regardless of the semantics, pushing a big and expensive machine up a skinny (and slippery) piece of metal at a 30+ degree angle is simply terrifying; and if the proper precautions aren't taken, either your truck bedside or bike could be headed to the infirmary.
Porteo's new AUN 1000 and AUN 2000 self-loading motorcycle ramps take a different approach to this process by doing the job for you. The AUN series loaders utilize a fulcrum and a telescopic loading mechanism that will bring your bike parallel to the ground before sliding its way into the back of your truck (or van, or trailer, or Smart car roof).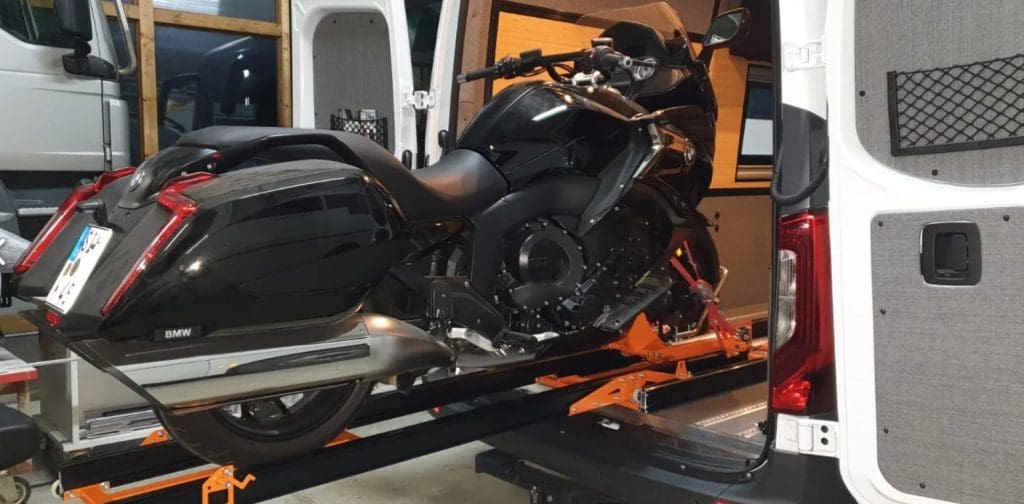 The mechanism is completely powered by a simple hand-held drill. I don't think Porteos has any DeWalt tool collaborations coming in the near future, so you're probably on your own for finding a drill to operate the loader. The drill spins the worm drive that raises or lowers the ramp as needed before the final push sends the unit to its final destination.
At first glance, you would assume that this system would be secured to your truck bed with bolts and hardware; but that certainly isn't the case. Porteo designed this system to work without any drilling or bolts necessary. Just hook the unit up to your truck bed's existing D rings and use ratchet straps to secure the unit in place. Easy.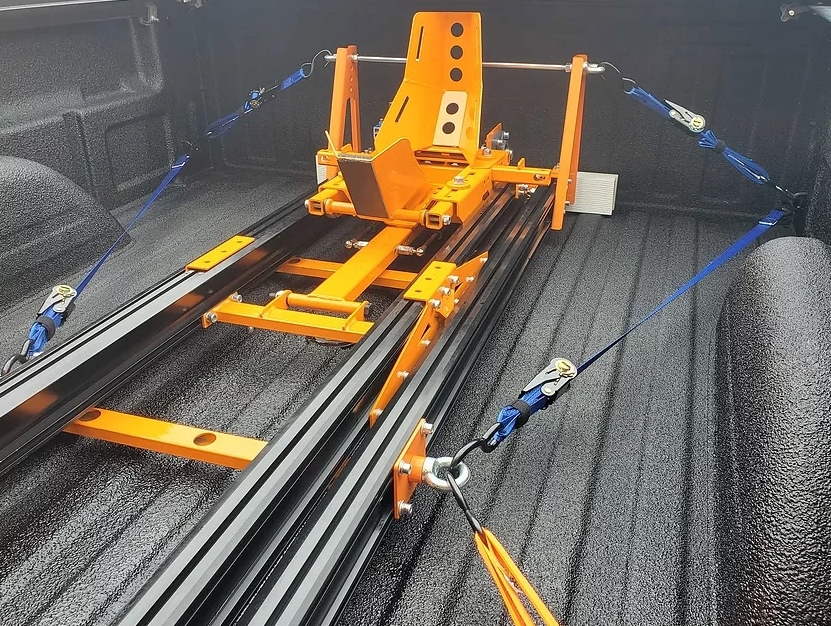 The AUN 1000 and 2000 are claimed to support up to 550kg (or around 1212.54 pounds), meaning that almost all bike models can be supported with the units.
Depending on how jacked up your truck is, you'll have a choice between buying the 1000 or 2000. The AUN 1000 comes in at $2,653 USD can load up to 27.5 inches, with an extension up to 43 inches if needed. On the other hand, the AUN 2000 is longer with a reach of 35 inches and extendability ranging to 51 inches at $2,775 USD.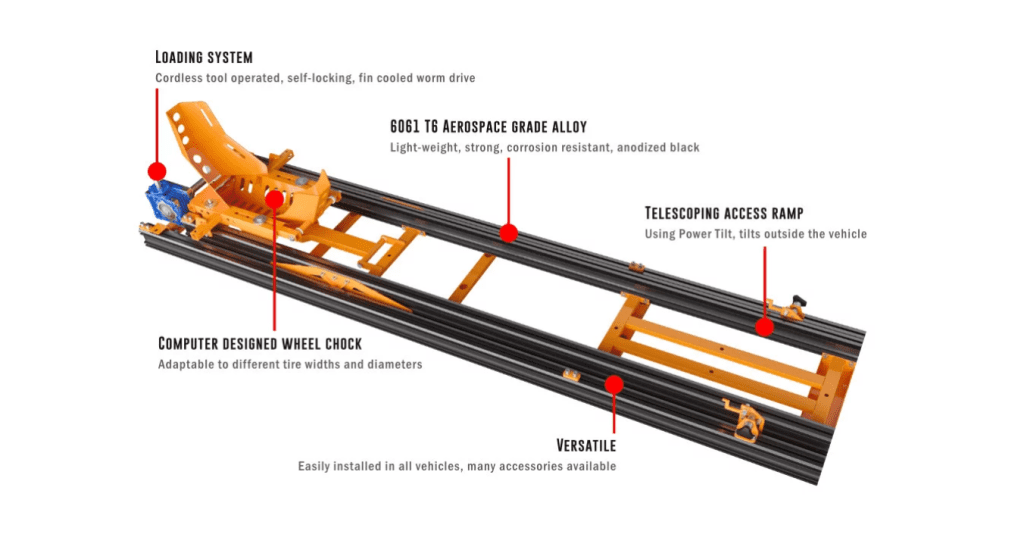 When initially discussing this system internally, one of our content contributors mentioned that this system could potentially be a little bit too expensive for what you're getting. I agree somewhat, but I think there are very important use cases for a system such as this.
You probably won't find me buying this $2500+ loading system to get my $3000 dirtbike into the back of my truck, but it does make sense if your $25,000 Harley-Davidson Electra Glide has an appointment at the doctor's office for some off-season fluid changes.
Another advantage of this system is having the ability to get 400lb+ bikes into the back of a really big truck. I'm currently sitting on a 12″ lift with 40″ tires putting my vehicle a solid 30+ inches taller than a stock truck. There is no ramp tall enough to get my bike into my truck, and if I needed to load it up, the Porteos AUN 2000 would be the only option available on the market to assist me.
At the moment, the only way to order a Porteos AUN is through the contact form on their website. They will then send you a quote and you will have to pay the amount by bank transfer.