Police harassment of participants on a Queensland-NSW charity ride last weekend is part of a propaganda war that is winning over Australia riders, warns the lead writer for American motorcycle news website, Insane Throttle Biker.
Veteran Chicago motorcycle club patch holder and independent James "Hollywood" Macecari (pictured above) says it "blows my mind" that an average biker could take the side of the police.
His comments are attached to our article about the alleged harassment of the Hells Angels Good as Gold charity ride on Saturday (March 3, 2018).
Hells Angels MC Brisbane Chapter member Jeff Ehler claims police harassment at the ride included:
Riders were intimidated before the annual Good as Gold Charity Ride in Brisbane;

The ride was followed closely to the NSW border;

Police crossed double white lines to disperse the riders;

At a roadblock over the border, police conducted prolonged bike checks and incorrectly defected vehicles;

A police officer assaulted an Army veteran by shoving him in the chest for not moving his bike as ordered;.

Police performed "illegal searches" without warrants; and

Drug and alcohol tests were conducted in dangerously hot conditions without supplying riders with water or a toilet break.
We contacted NSW and Queensland police on Sunday for comment and are yet to receive a reply.
Propaganda war
James says this police profiling is part of a propaganda war that is winning over the Australian biker community.
Responding to comments from another reader, @Jim, the Insane Throttle Biker writer says:
What I hear @Jim saying is it's alright for the Government to infringe on someones civil liberties. It's alright for the Government to control who goes to a 1%er outing. It's alright for the Government to profile a man or group because they wear a 1%er diamond. Even though they have done nothing wrong but put on a patch the government don't like.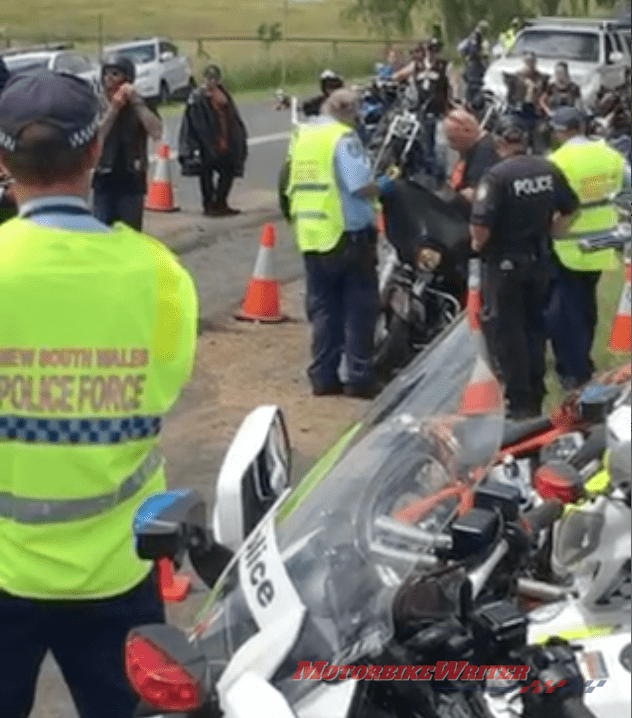 James has a warning for riders who agree with the heavy handed policing and profiling at the weekend's ride:
One day those same cops will use this same type of profiling against you, just because you're on a bike. Remember that the next time they have you on the side of the road harassing you for no other reason then you're on a bike. When that happens will you be on supporting their actions? No, you will be out there raising hell because you were profiled for no reason.
Insane Throttle Biker
Insane Throttle Biker is an American motorcycle news service.
Lead writer James "Hollywood" Macecari has 25 years' experience in Chicago motorcycle clubs as a patch holder and independent.
"I do not follow the mob mentality," he says of his writing.
"I like to ask the hard questions and decide for myself. This is something every man should do; find out the facts, then make the choice you see fit.
"I give a no-nonsense look at all the issues that face all bikers and especially motorcycle clubs. I no longer have preferences to which side of the fence to be on when it comes to clubs, this enables me to be honest without any misconceptions or determinations towards one group or another."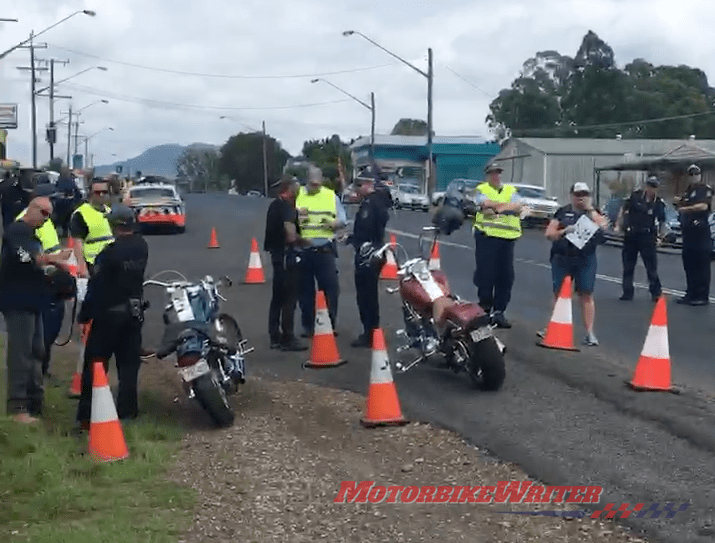 James is also a fan of Motorbike Writer and the Insane Throttle Biker website includes a link on its home page to this site.
"Very informative and a great service to the biker community," James says of Motorbike Writer. "I'm especially a fan of Mark Hinchliffe. His articles are crisp, informative and fun to read. Mark lays out the information in a way everyone can understand and comprehend."