It appears that Queensland Police are using covert hand-held speed cameras in cars with tinted windows seemingly against their own speed camera policy.
These images of a Holden station wagon with tinted windows and an officer using a hand-held radar gun attached to a camera recording device was snapped on Westlake Drive, in Brisbane's west today.
While there is no longer any requirement for speed camera detection signs, the Queensland police website clearly states: "It is not the policy of the Queensland Police Service to deliberately conceal speed cameras."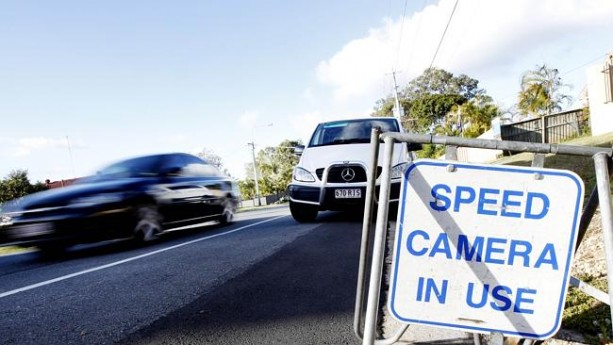 Not covert, say police
A Queensland Police Media spokesman says the speed detection operation photographed is  "not concealment or deliberate".
"That's an officer using a stock standard unmarked police vehicle."
The officer is using a hand-held TruCAM laser digital camera to record speeding offences.
There is no intervention if he catches someone speeding. The first the motorist would know about a speeding offence would be in two weeks when they receive an infringement notice.
The media spokesman says they often receive complaints about officers trying to conceal themselves by leaning against a tree or post to steady a radar device.
He says this case is the same.
"Police can use whatever police vehicles are available," the media spokesman says.
"It's not covert, just an unmarked vehicle."
However, the vehicle has tinted windows and there is no way any motorist would know it was a police vehicle or that an officer was inside until they approached the vehicle.
This incident may spark debate over the lack of speed deterrence in covert operations while others will argue "if you're not speeding, you have nothing to worry about".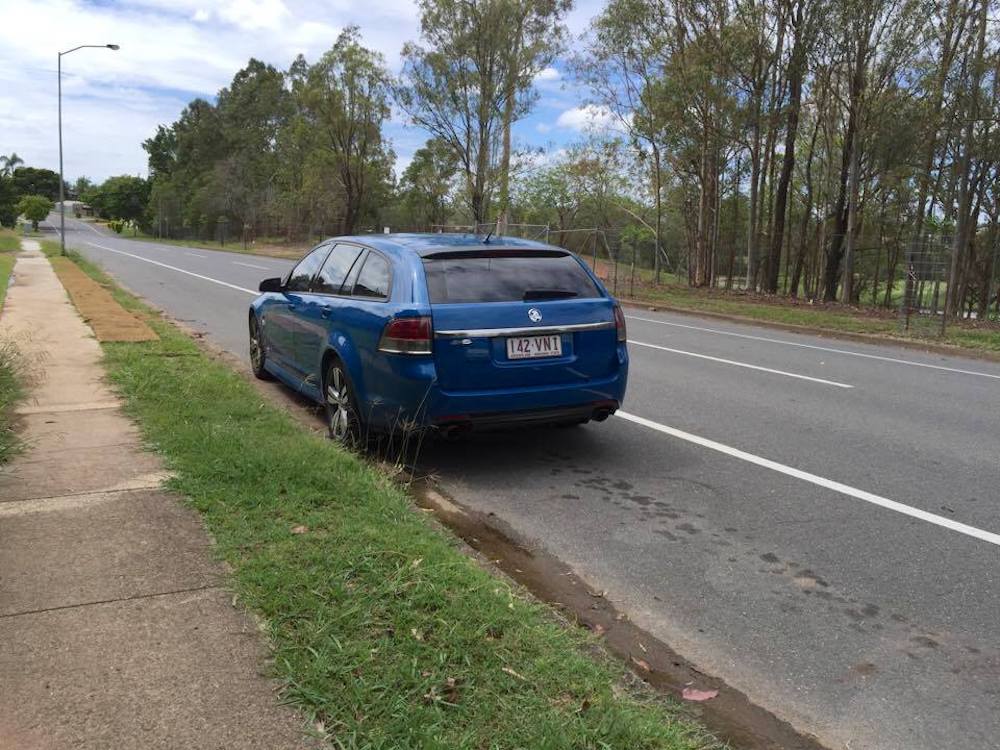 It appears that, in this case, police consider that is not covert or "deliberately" concealing a speed camera.
It's a strange interpretation of their own rules.